Our knowledge of geomorphic form, process and riverine ecology ensures that we maximise benefits for ecology, amenity and natural flood management through design.
Our expertise in fluvial geomorphology underpins our design work. We focus on restoring natural processes to sustain diverse ecological habitats, improve amenity and deliver natural flood management. We also provide geomorphic surveys and analysis to support a range of projects from ecological mitigation to compliance assessments.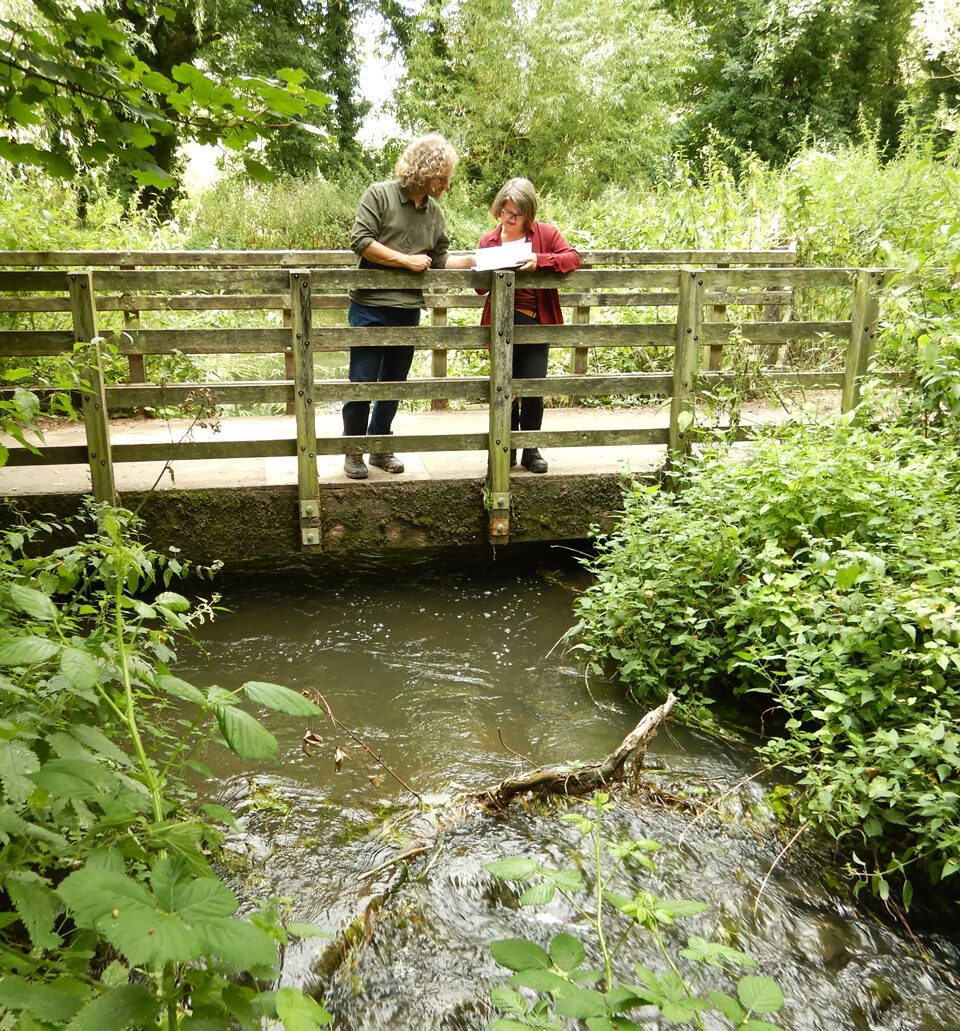 In depth
What is geomorphology?
Simply put, geomorphology is the science of landforms, how they are created and how they change. Our technical staff understand how rivers evolve through natural processes and how they can react to human intervention. Geomorphology bridges the gap between ecology and engineering and is vital to any project seeking to provide sustainable benefits for both people and ecology.
Our team are specialists in fluvial geomorphology, which is the study of interactions between the shapes of rivers, the processes of how water and sediment are transported, and the landforms which are created as a result. This specialism pays particular focus to the way that rivers move and change over time, with added focus on how the flow of water interacts with sediment (such as dirt, sand and gravel), and how that, in turn, interacts elements of the landscape.
Talk to an expert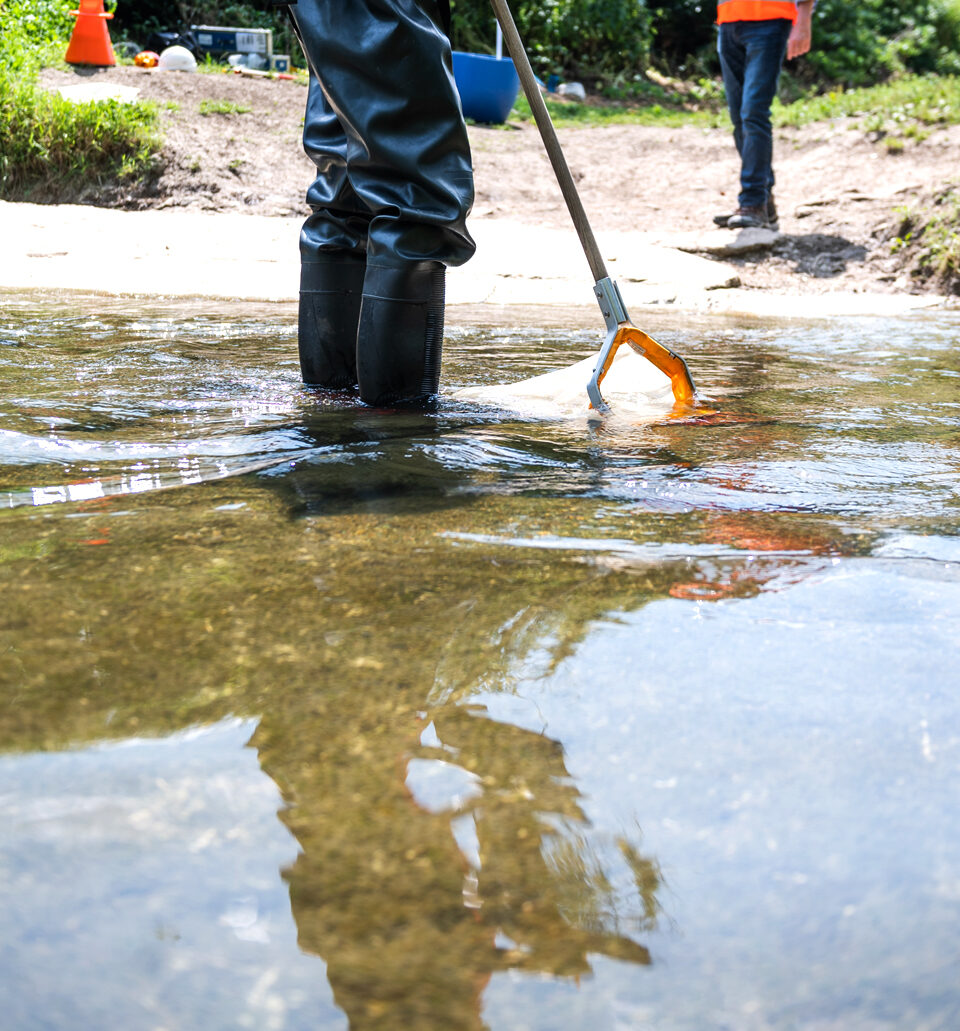 In depth
What do geomorphology services involve?
Our geomorphologists can undertake field based surveys including sediment sampling, reconnaissance surveys, physical biotope mapping, River Condition Assessments, topographic surveys and more. This data, along with available desk based data can support a range of geomorphological assessments to support your project.
We can support you through your project with services such as:
Geomorphic surveys and monitoring;
Habitat mapping;
Sediment transport assessments;
Erosion/scour assessments;
River restoration design;
Ecological mitigation;
Compliance/impact assessments, and
Post-project appraisals.
Talk to an expert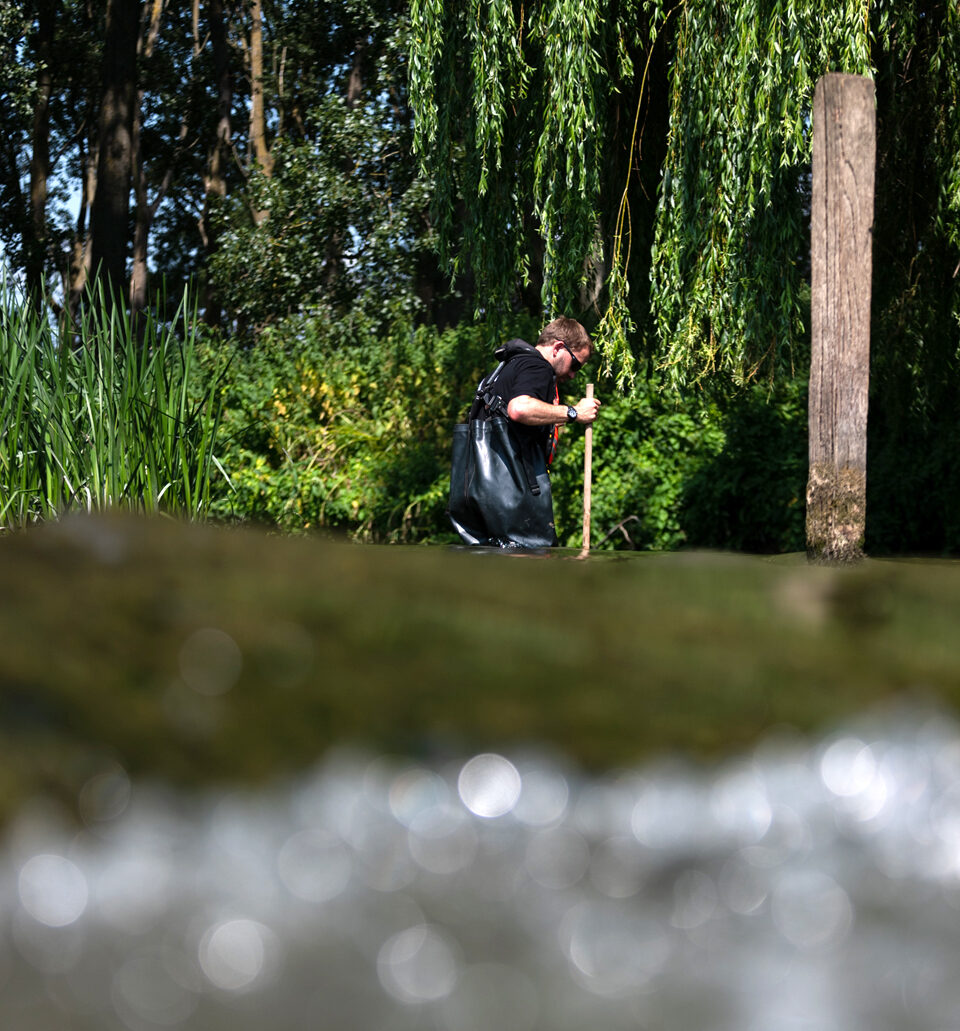 In depth
Who could benefit from geomorphology services?
The two important concepts behind fluvial geomorphology are:
Conservation (maintaining and restoring natural processes and habitats), and
Sustainability (minimising maintenance, risk and costs).
If you plan to undertake an options appraisal or feasibility study, or if you're seeking outlines designs, detailed designs and/or looking to monitor a river, fluvial geomorphology is a service that will benefit your project from the outset.
Our previous clients have ranged from private landowners to wildlife trusts, local authorities, statutory authorities, water companies and developers.
Talk to an expert
Do you have a project in mind?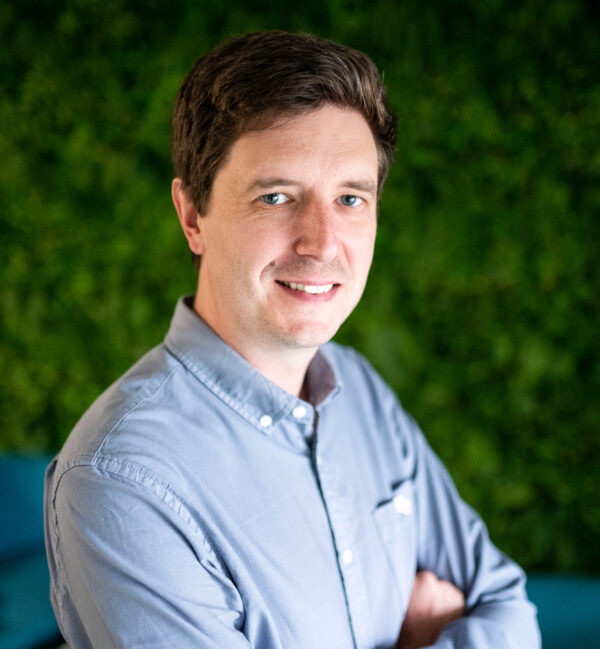 Contact us
Talk to an expert in
geomorphology services.
Jacob Dew
Design Expert
Get in touch by either phone or email to speak with Jacob and discuss your needs.