FiveRivers are specialists in providing translocation services, with woodland soil translocation in particular being an effective way to retain important diversity found in ancient woodland soils.
Our woodland soil translocation services are carried out with the utmost care: using our specialist low ground pressure plant with bespoke attachments and team of soil scientists, ecologists and operatives, we have been at the forefront of innovation with an aim to maximise the success of woodland soil translocation. We've had great results on many fantastic woodland soil translocation schemes to date, and we're proud to have worked with a multitude of clients across the civils sector.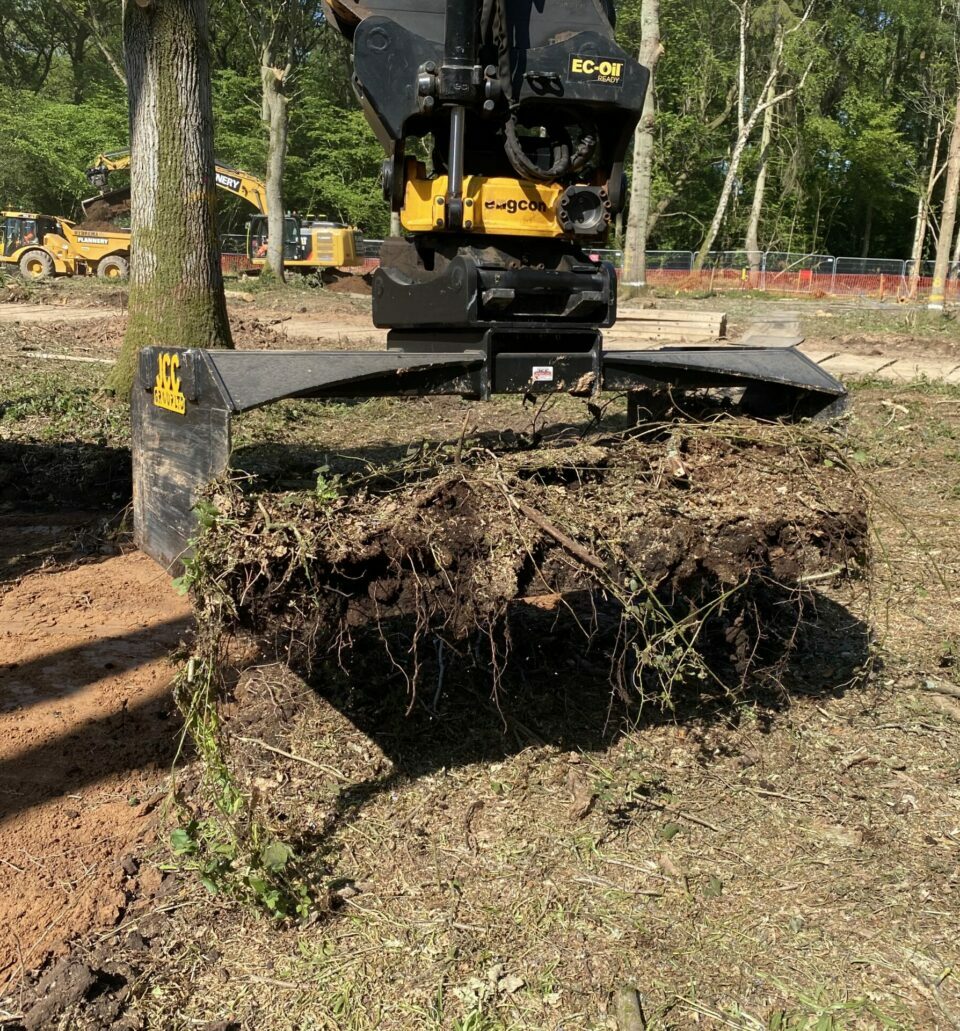 In depth
What is woodland soil translocation?
Also known as 'ancient woodland translocation' and 'soil salvage', this service refers to the process of moving woodland soils from one location to another, allowing soil microbial communities, mycorrhizae and seed banks which have developed over hundreds of years to survive and to re-establish. The woodland soil translocation service is carried out in protected woodlands, and only when other options are found not to be suitable.
Talk to an expert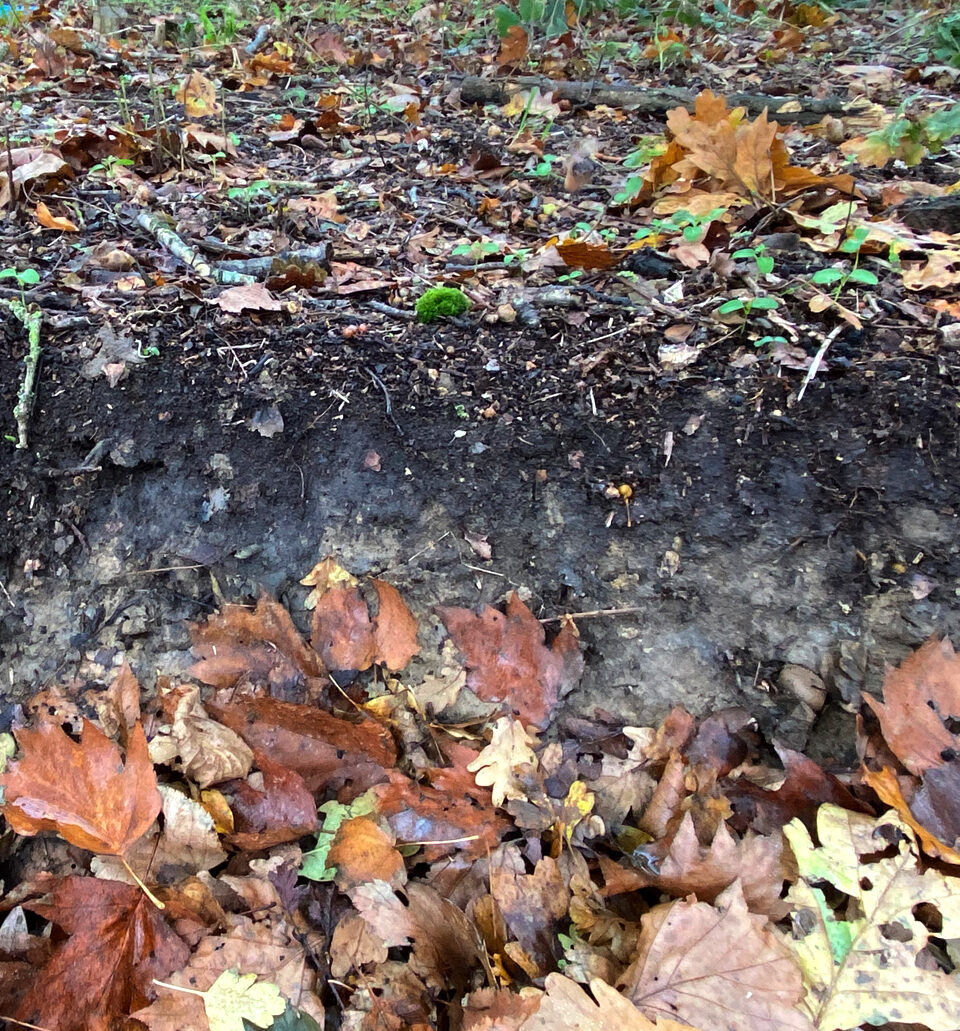 In depth
How is woodland soil translocation carried out?
It's important to note that each site is different, often requiring a bespoke woodland soil translocation approach. That's where our experience in woodland soil translocation comes in. Before the woodland soil translocation can begin, extensive surveys must be carried out to determine the habitats, species, soil types present in the area. From here, trees are removed, followed by soil on a layer-by-layer basis: the leaf layer is moved first, followed by top soil, with each layer being kept separate and moved to a carefully prepared receptor site. The receptor site must be comparable to the original site from where the woodland soil was taken from. We will work to salvage as many trees, particularly coppice stools and saplings as possible as well as stumps / deadwood to create additional habitat.
Talk to an expert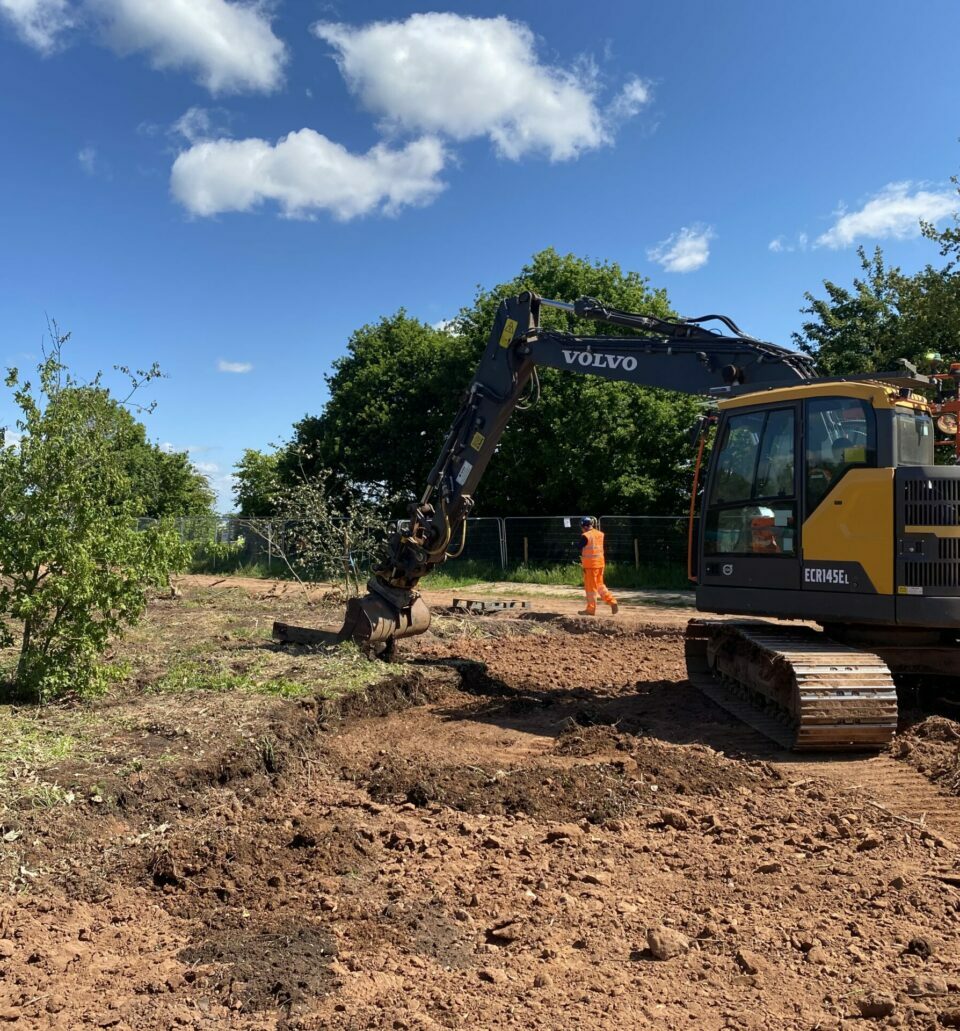 In depth
Why is woodland soil translocation important?
Without great care being taken to translocate ancient woodland and soils, numerous ecosystems could be impacted. Woodland translocation is not a service to be taken lightly, and may only be carried out if a project is in the interest of a major or nationally-important infrastructure scheme. The Five Rivers team go the extra mile to keep translocated habitats thriving by moving trees and monoliths (standing habitats) to continue accommodating species such as bats and birds.
Talk to an expert
Do you have a project in mind?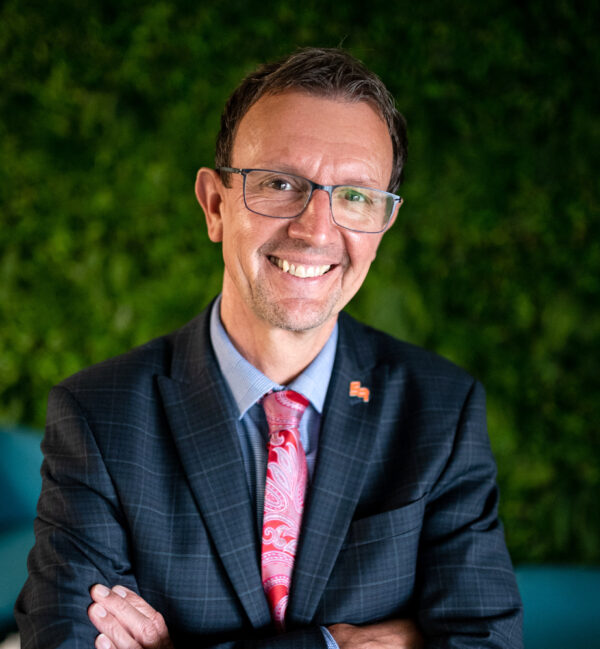 Contact us
Talk to an expert in
woodland soil translocation.
Martin Whitfield
Managing Director
Get in touch by either phone or email to speak with Martin and discuss your needs.