Stream line your monitoring with Hydrometry and Telemetry
Hydrometry data and the associated telemetry is used in many facets of environmental monitoring
Providing clients with this invaluable hydrometry data informs and clarifies important decisions. We at FiveRivers know that 'Data is King', and that without reliable, quality hydrometry data, our jobs – and your hydrometry and telemetry project – would be impossible to carry out. We offer our hydrometry and telemetry services to a range of clients, such as environmental/engineering consultants, water companies and environmental regulators alike.
Our fantastic specialists deliver hydrometry and telemetry projects of any scale, from long term monitoring for large infrastructure schemes, to stand alone measurements to supplement ecological assessments. For complex hydrometry and telemetry projects, we offer a multi-disciplinary service and are able to deploy aquatic ecologists, hydrogeomorphologists and designers, allowing us to offer a cohesive and cost-effective approach to data collection, design and consultancy solutions.
Our team are here to help with your monitoring requirements or support in the design of your scheme.
Discuss your needs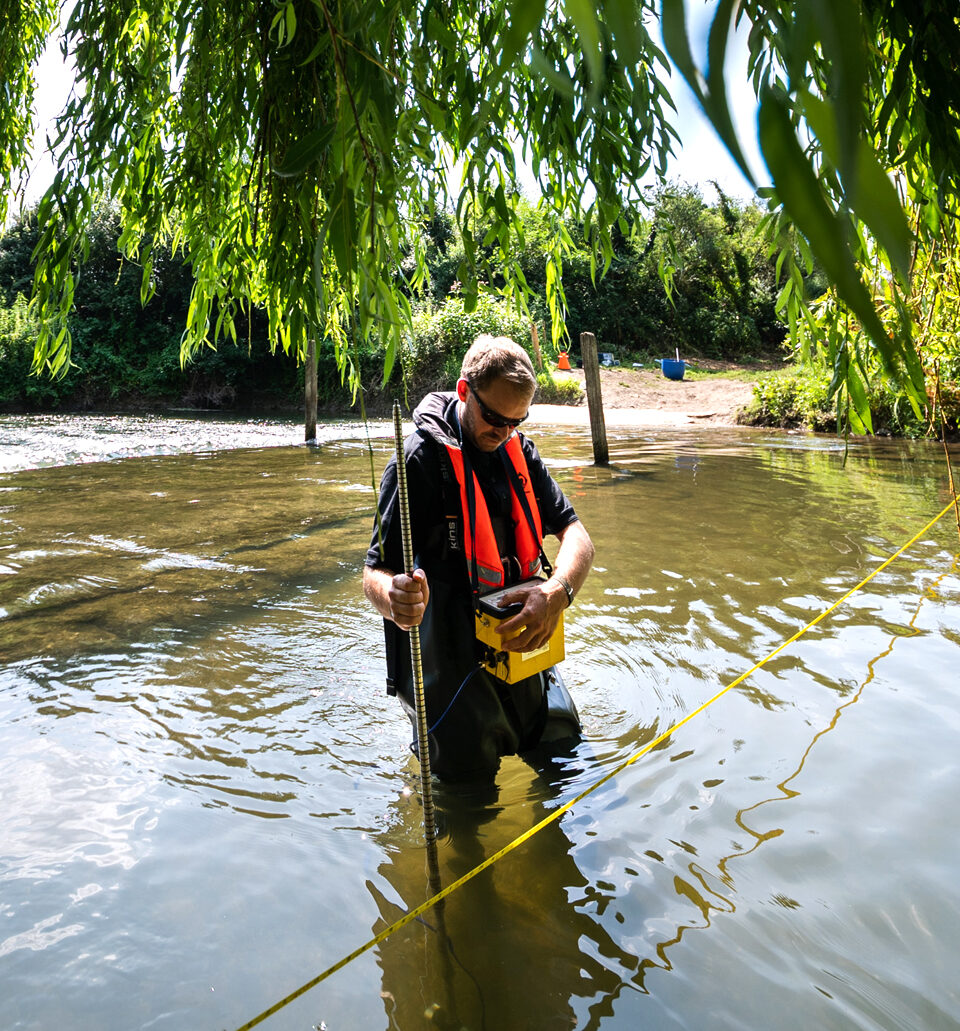 In depth
What is Hydrometry?
Hydrometry is the monitoring of the components of the hydrological cycle including river flow, rainfall, groundwater and water quality. Telemetry, on the other hand, refers to the collection of these measurements and their automatic transmission to collect real time data.
Talk to an expert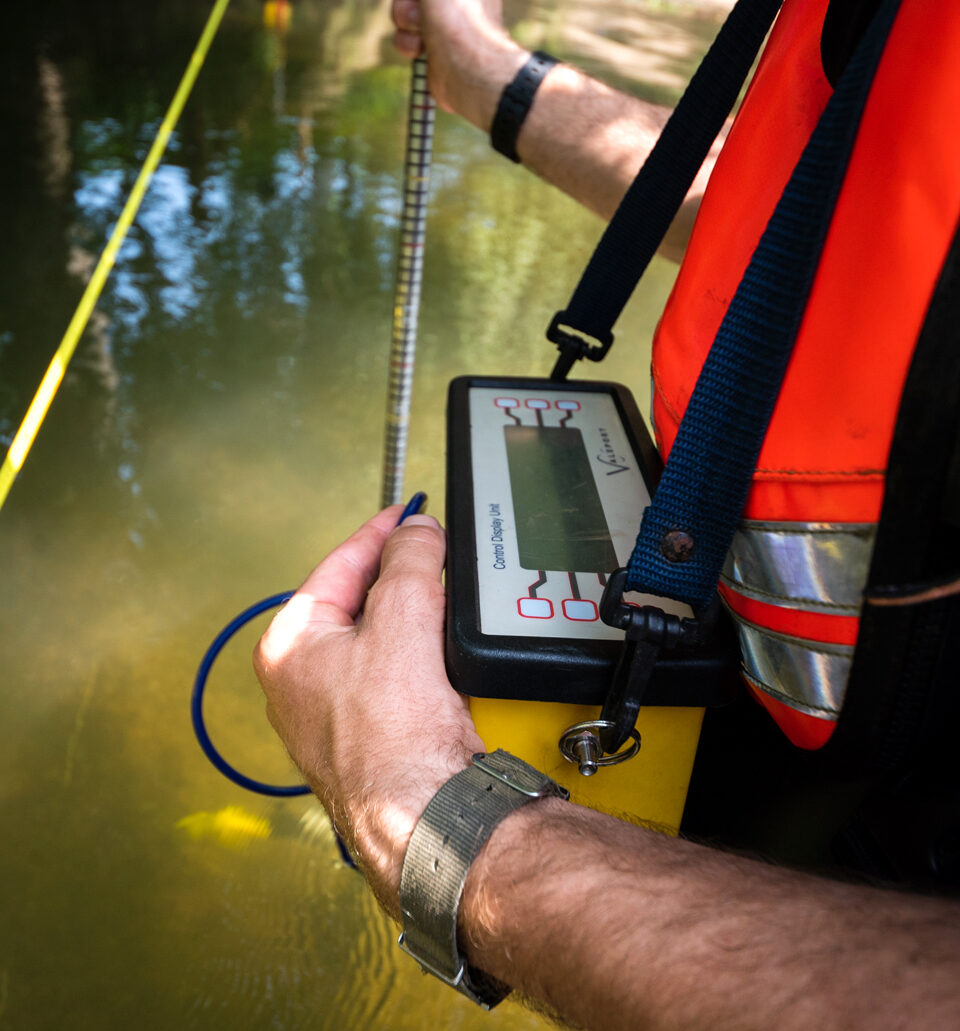 In depth
How does Hydrometry and Telemetry work?
Regardless of what hydrometry or telemetry service is required, we tailor bespoke solutions using the most appropriate methods and equipment. Measurements are taken using calibrated quality instrumentation by experienced 5R staff. This ensures that all readings are of the highest possible accuracy. A multitude of tools are used for monitoring, some of which include open channel flow meters, Acoustic Doppler Current Profilers (ADCPs), and telemetered loggers.
Talk to an expert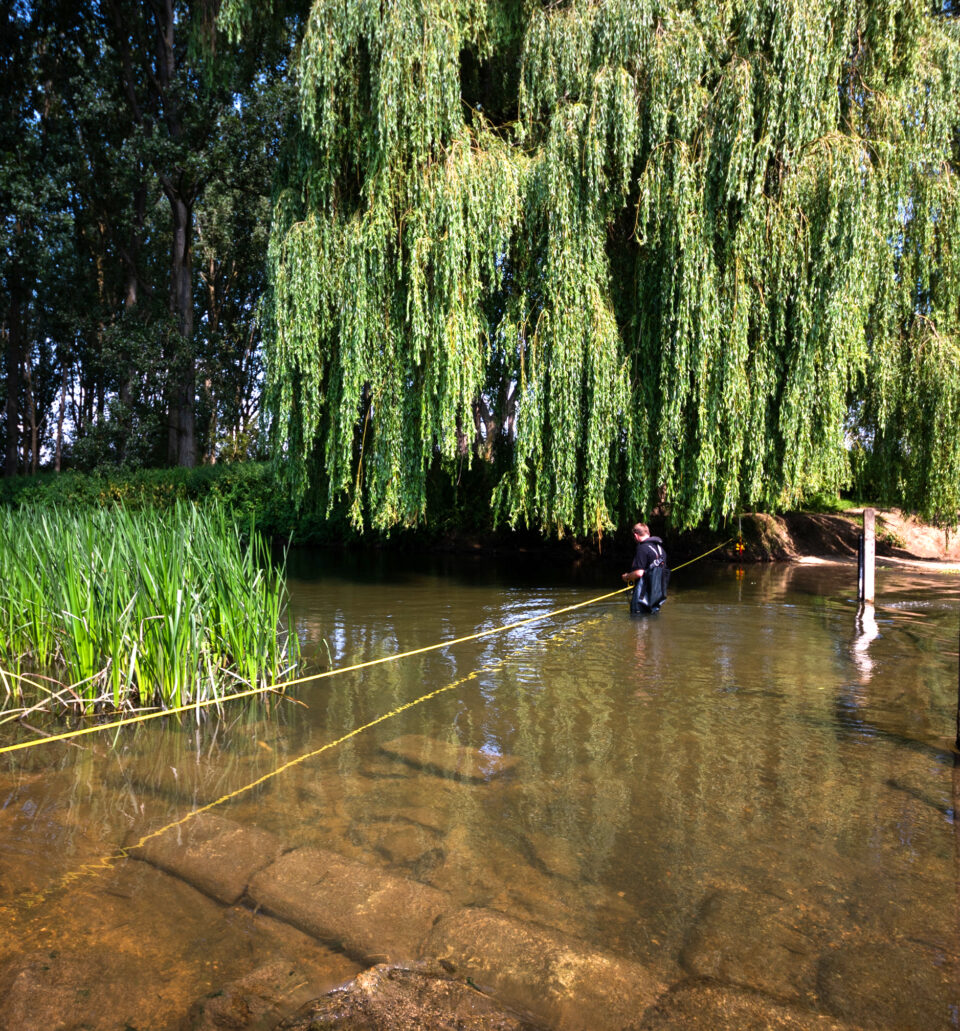 In depth
Why should I choose FiveRivers for my hydrometry project?
Here at FiveRivers, we're proud to have a wealth of knowledge and experience in the hydrometry and telemetry sector. Each hydrometry project we take on will be scrutinised to establish which equipment is suitable and that the results generated follow industry best-practise, to the exacting standards required by the regulatory bodies.
Talk to an expert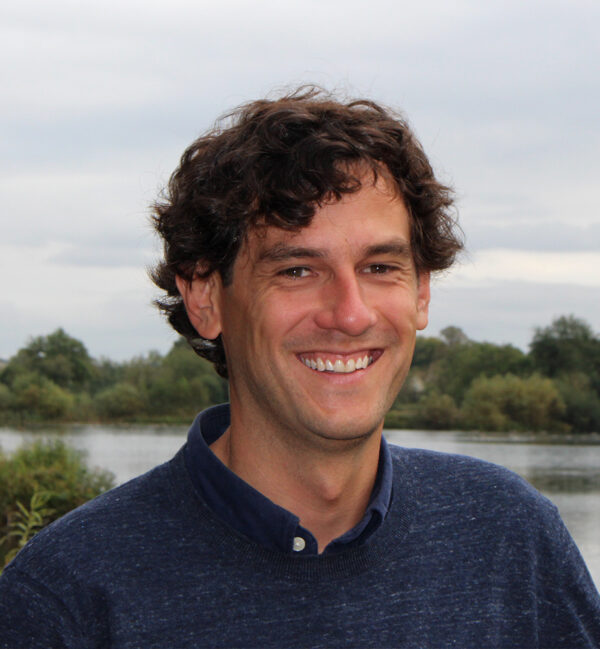 Contact us
Talk to an expert in
hydrometry and telemetry.
Tom Grayling
Director of Monitoring and Natural Capital
Get in touch by either phone or email to speak with Tom and discuss your needs.