Saltmarsh Restoration is exceptionally valuable to the environment
A healthy saltmarsh is key to sustaining our environment. Between helping various habitats to thrive and providing countless species with ideal nursey grounds in which to grow, these unique watery sites play a crucial role in preserving the wider ecosystem.
However, damage caused through either natural processes or human activities has put saltmarshes at risk, which in turn can have a detrimental impact on our world. From climate change to oil spills, agricultural drainage and development, there are countless ways in which saltmarshes have suffered – which is why we're determined to reverse some of that damage through our saltmarsh restoration services.
Saltmarshes provide important ecosystem regulation services, including natural flood defence and carbon sequestration, which adds value to restoration and biodiversity offsetting schemes. Saltmarsh is a vital habitat with many hidden benefits: its creeks and channels provide refuge and a feeding ground for baby fish resting up from fast flowing water in the main estuary; additionally, the mud settling out from the tidal waters gets stored within the saltmarsh and mudflats, acting as a carbon sink (i.e taking carbon out of the atmosphere). In addition to their biodiversity value, saltmarshes provide essential ecosystem services to human communities, such as flood defence and control of estuarine nutrient pollution.
With benefits as indisputable as this, it's clear that saltmarsh restoration is exceptionally valuable to the environment.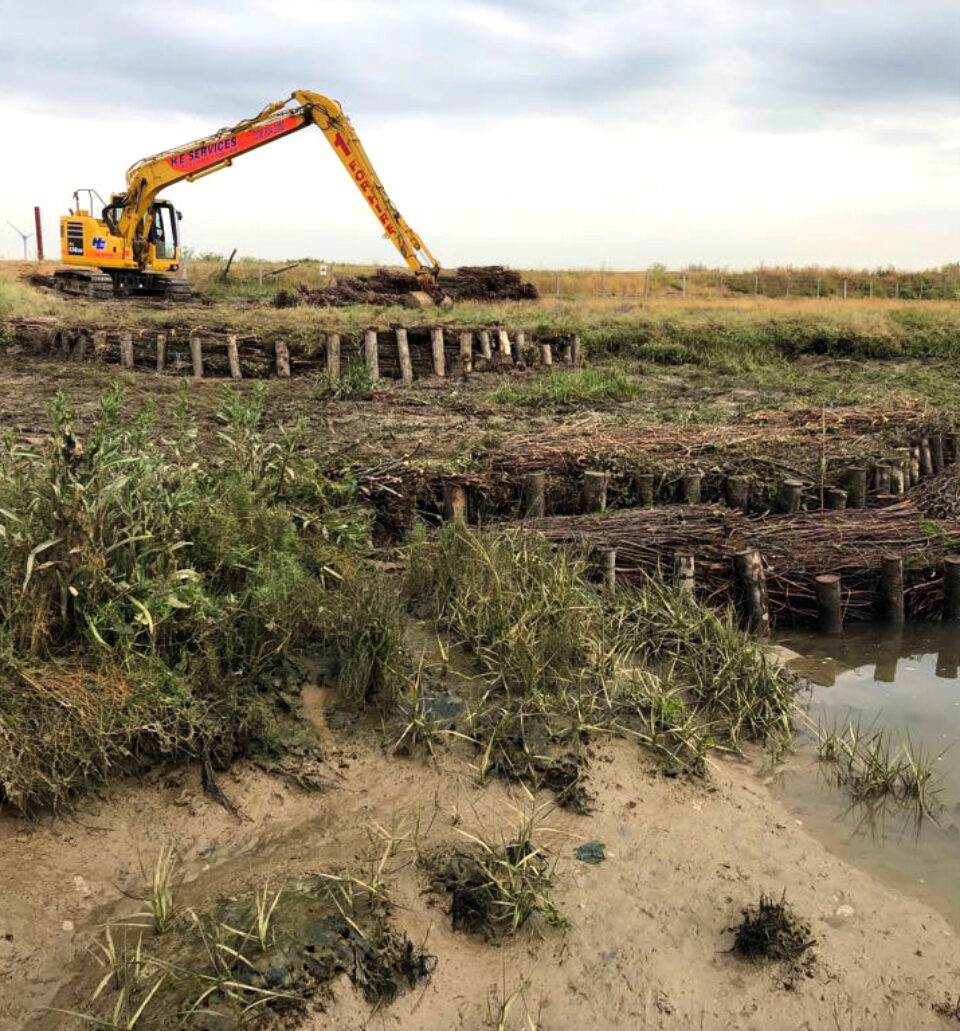 In depth
What is a saltmarsh, and how is it formed?
Sometimes referred to as a coastal saltmarsh or a tidal marsh, this is a type of ecosystem which is formed between land and open water. Generally speaking, saltmarshes form in areas which are sheltered from harsh ocean waves and are created by tides, which deposit sediment. Over time, this sediment will eventually develop diverse vegetation communities.
Talk to an expert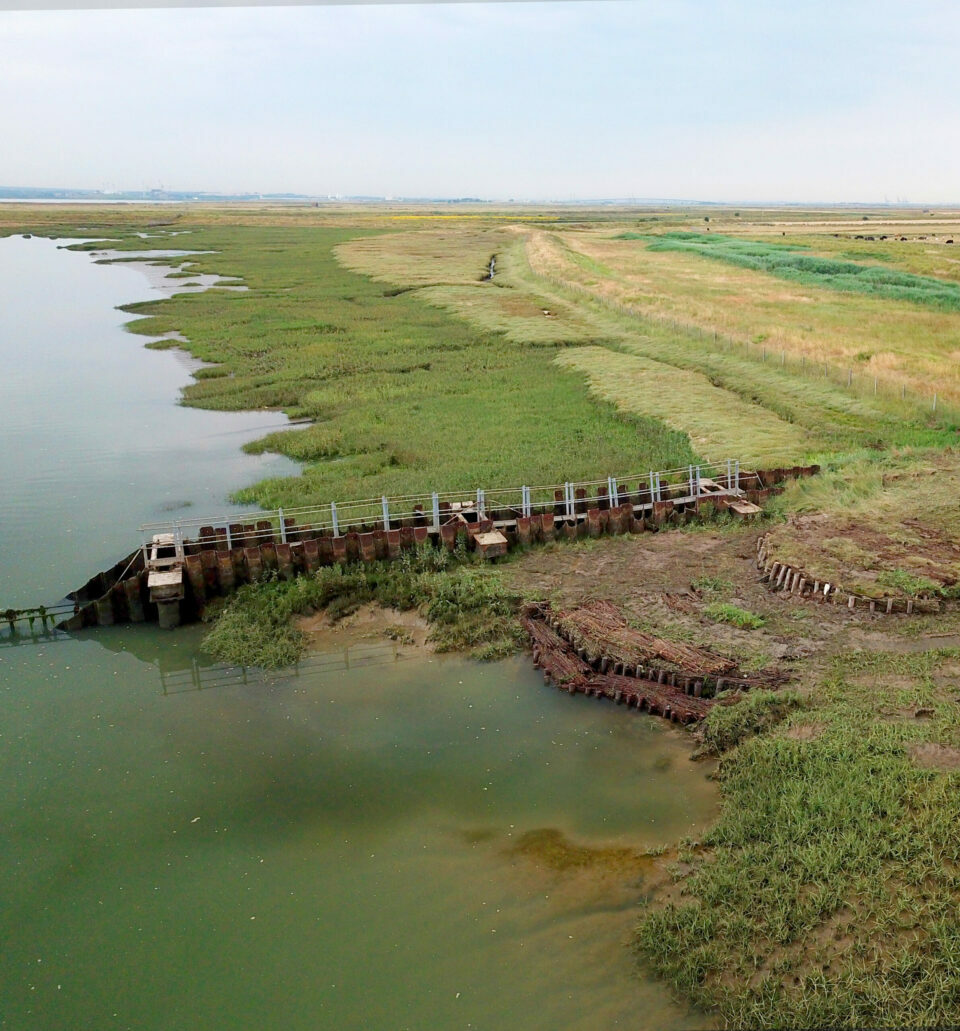 In depth
How is saltmarsh protected?
Since saltmarshes erode over time, we work to protect them by installing hazel faggots (bundles of hazel banded with twine) which can slow down the velocity of water and cause it to drop sediment, which will later grow, develop roots and stabilise. As well as helping to prevent coastal erosion, the saltmarsh restoration provides a refuge for many species of marine animals.
Talk to an expert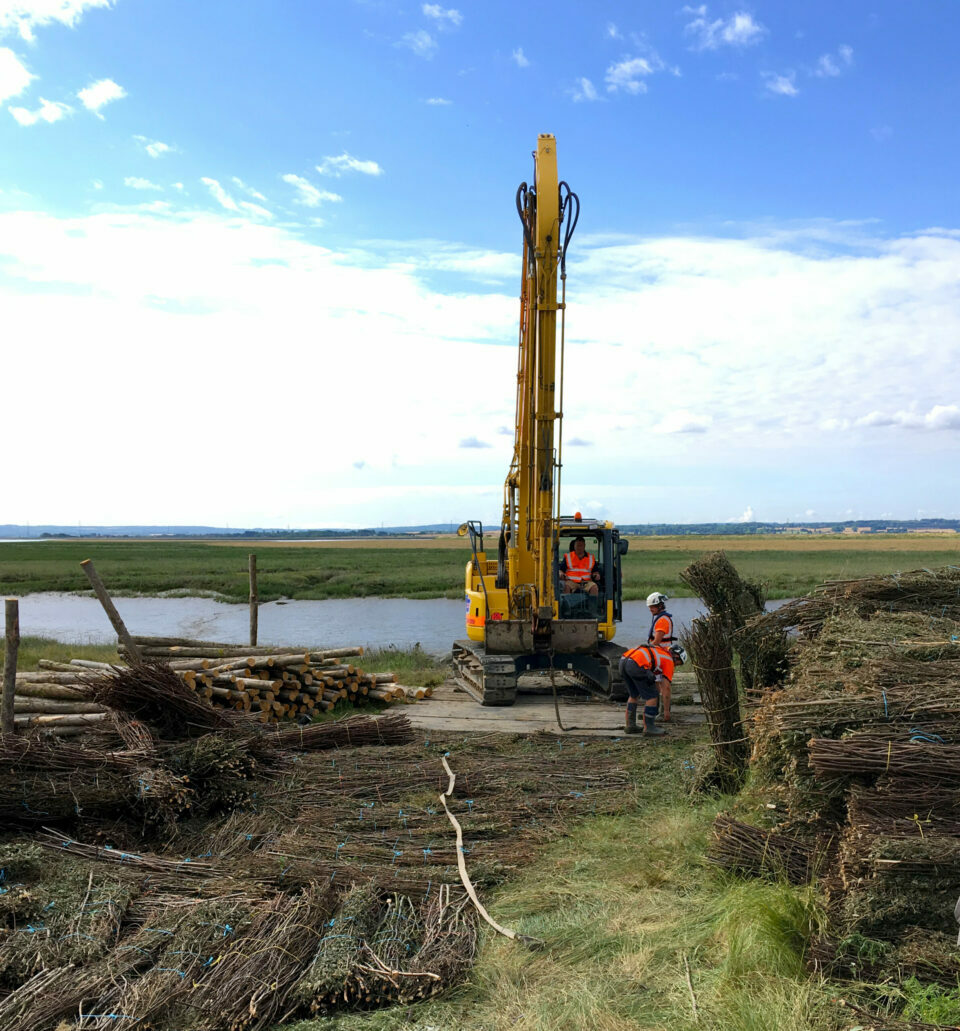 In depth
When is the best time to carry out saltmarsh restoration?
Saltmarsh restoration can only take place during low tide, which means that it is preferable for works to go ahead during the summer. Depending on the location of the saltmarsh, however, certain months should be avoided: September and October is nesting season for a number of bird species, so precautions must be taken to ensure that they are not interrupted or their habitats damaged.
Talk to an expert
Do you have a project in mind?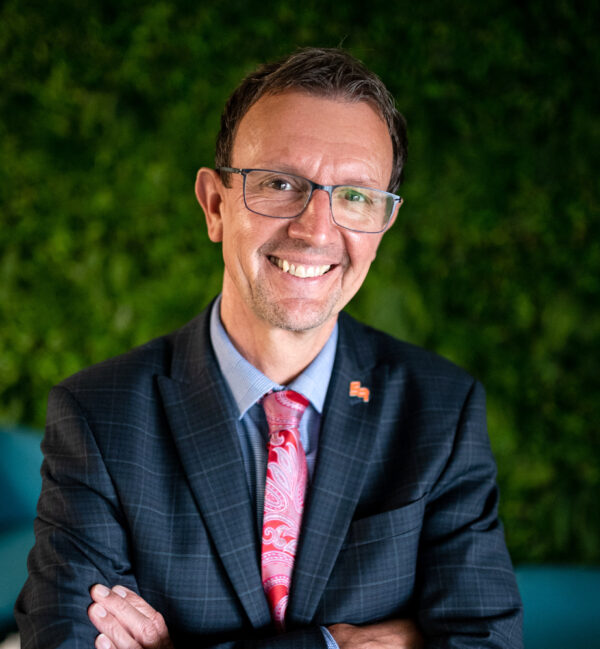 Contact us
Talk to an expert in
saltmarsh restoration.
Martin Whitfield
Managing Director
Get in touch by either phone or email to speak with Martin and discuss your needs.