FiveRivers carried out baseline aquatic ecological surveys as part of an environmental impact assessment, providing monitoring to support the ongoing design development of the highway scheme.
The project involved a comprehensive field study across the proposed scheme length, with the collection and analysis of macro-invertebrate samples. The presence of the nationally important and protected white-clawed crayfish (Austropotamobius pallipes) was also assessed.
Results were supported by an in depth desk-based study of historical Environment Agency macro-invertebrate data.

Assessment of nine watercourse crossing points

Baseline monitoring, protected species survey and eDNA survey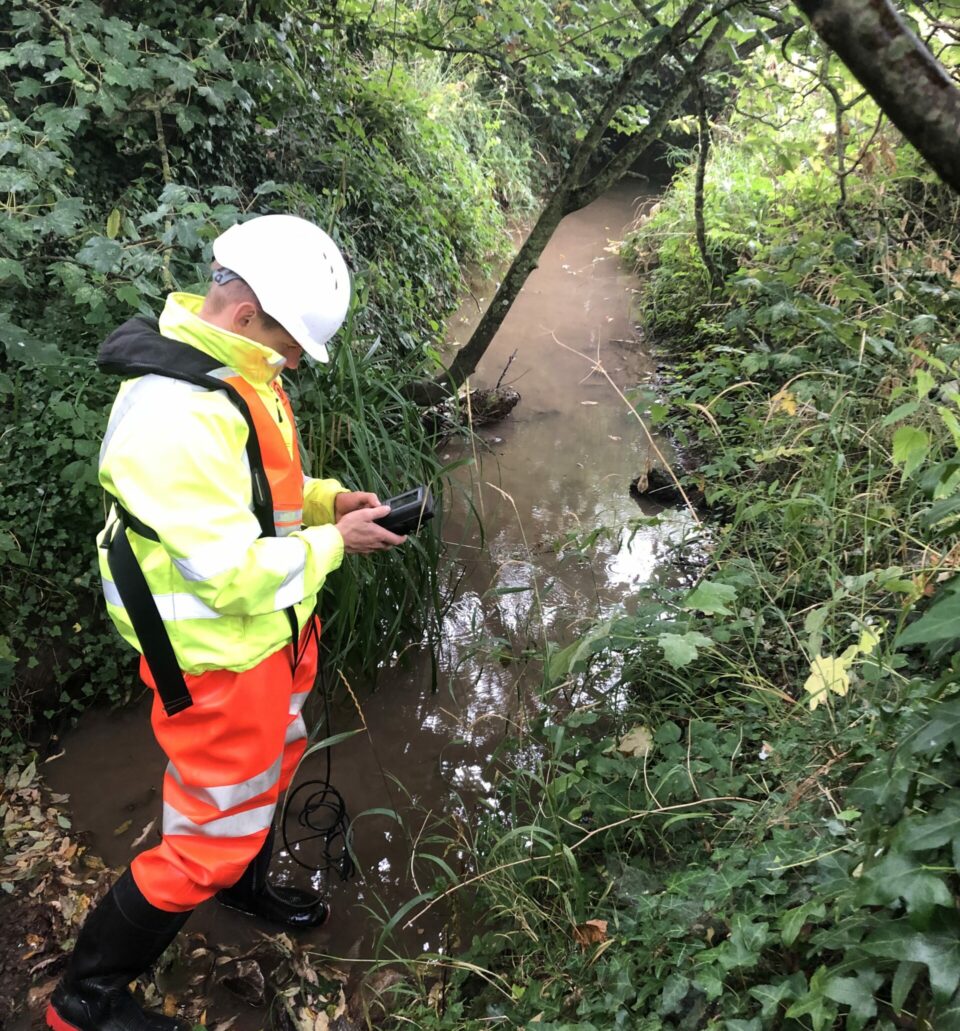 Project requirements
The problem
The client required the collection and analysis of ecological data, with an adaptive approach to monitoring in alignment to changes to the schemes design.
Current, reliable and accurate macro-invertebrate assemblage data and white-claw crayfish surveys were required to provide sound scientific evidence in supporting the project environmental statement and to assess the potential impacts of the proposed scheme.
Acting as technical support, our expert team of aquatic specialists needed to work closely with the client, providing feedback and ensuring the project upheld compliance to relevant legislation and polices.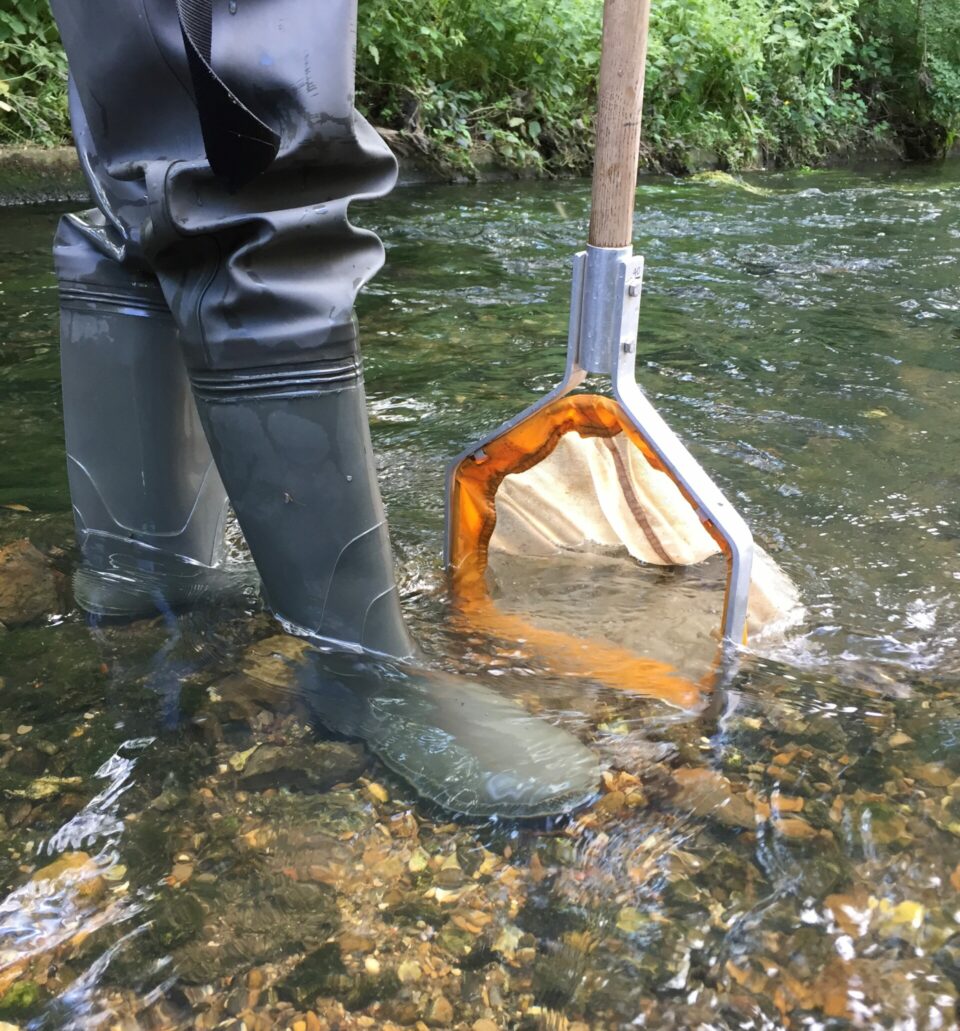 Our approach
The solution
Surveys were conducted at all points where the watercourse crossed the construction boundary for the proposed scheme length.A total of 36 spring and autumn macro-invertebrate kick samples were undertaken at 18 sites. Samples were then analysed to WFD species level (TL5) to provide key baseline datasets and highlight any species with high conservation significance.
A white-clawed crayfish survey was conducted on 10 waterbodies crossings, to assess the species presence and availability of suitable habitat. For sites where evidence of unidentifiable crayfish remains was found, further eDNA sampling was conducted.
FiveRivers worked closely with the client to engage and arrange access with landowners in a professional and timely manner to meet the aims of the study.
To support the field study, FiveRivers undertook a macro-invertebrate desk study spanning 10 years of Environment Agency data within the vicinity of the project area.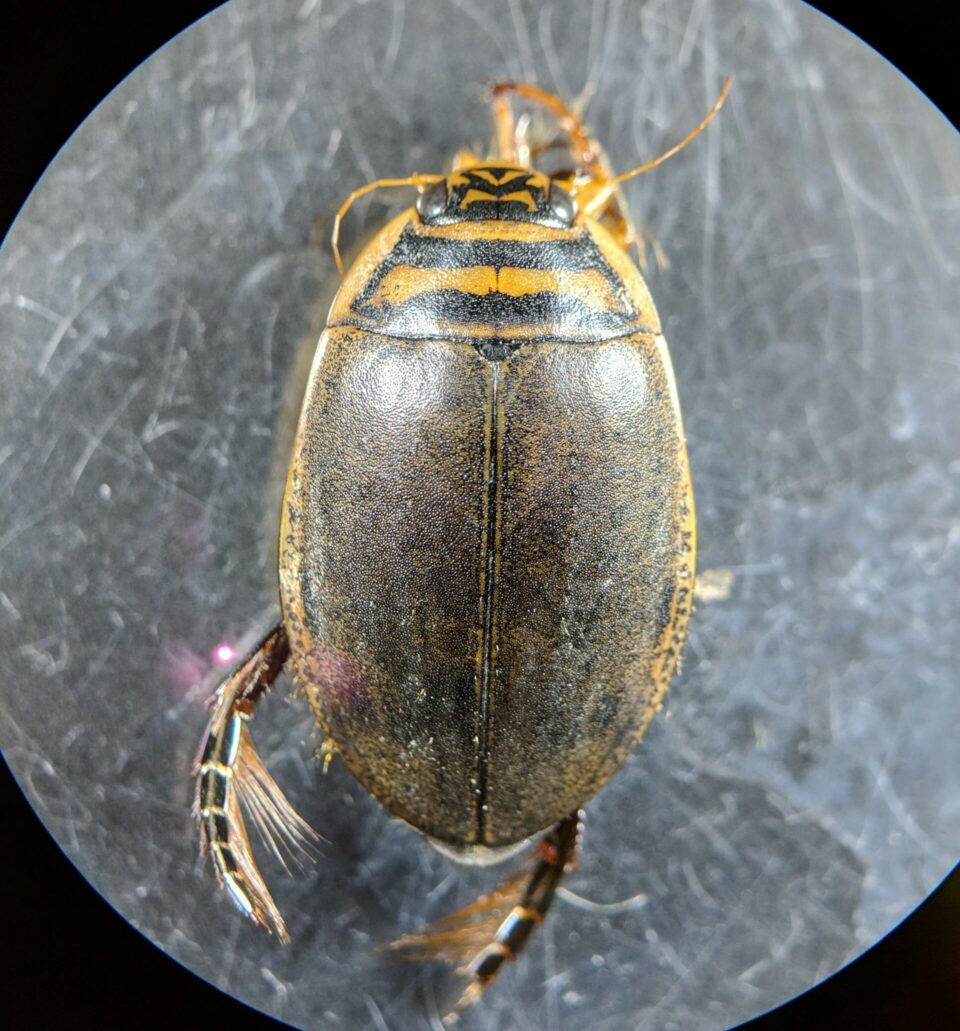 Project outcomes
The results
Our team at FiveRivers successfully delivered high quality data and analysis in accordance with strict operating procedure and time constraints, providing baseline monitoring, accurate distribution of notable macro-invertebrates and technical support essential to the planning phase of the project.
While the field and desk-based study revealed no protected species requiring mitigation action, a combined total of 25 species of local importance (CCI 5) or higher were identified.
Despite an absence of white-claw crayfish across the whole survey extent, some areas of good habitat were identified, and evidence of crayfish was present in otter (Lutra lutra) spraint at three sites.
Further eDNA analysis at these three locations revealed there was no white-clawed crayfish present, however, DNA of the invasive American signal crayfish (Pacifastacus leniusculus) was detected at one site, highlighting the requirement for mitigation measures to be included in Environmental Management Plan.
Our services
Services implemented.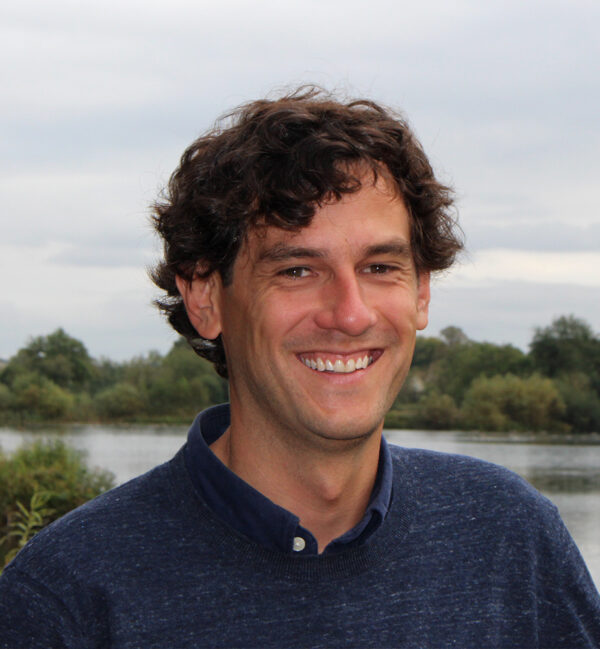 Contact us
Looking to talk to an expert?
Tom Grayling
Director of Monitoring & New Business
Get in touch by either phone or email to speak with Tom and discuss your needs.