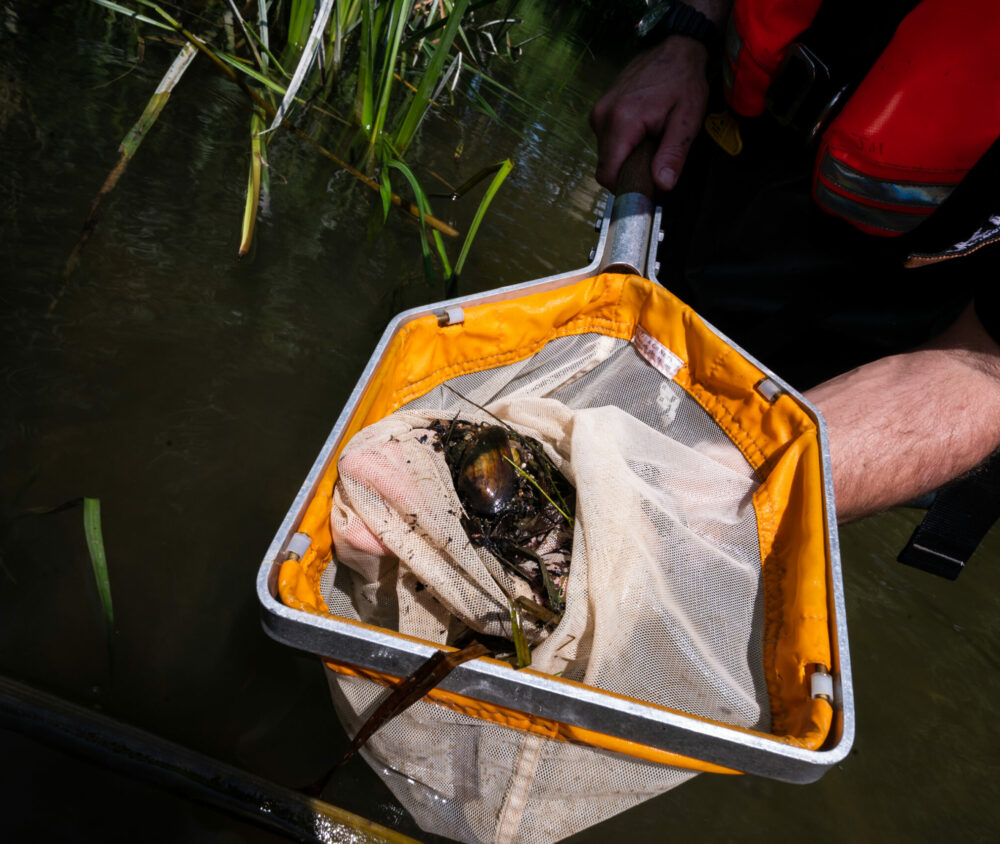 Aquatic Ecology
FiveRivers are experts in aquatic ecology, offering cost-effective aquatic ecology solutions without compromising on quality. We provide robust data collection, analysis and reporting.
Aquatic ecology is the study of how organisms such as freshwater invertebrates, macrophytes (large plants) and diatoms (algae) interact with each other in aquatic environments such as estuaries, rivers and wetlands.
As leading industry specialists in ecological and environmental solutions, FiveRivers is the first choice for aquatic ecology services. We understand, protect and enhance aquatic ecosystems. Our aquatic ecology team is able to collect baseline monitoring data to industry standards and recognised best practice for all aquatic disciplines, essential to inform environmental protection, enhancement and management schemes.
We offer a full range of biological survey, analysis and reporting services, including, but not limited to, assessment of macroinvertebrate communities, macrophytes, diatoms and phytoplankton. Our extensive aquatic ecology knowledge and experience enables our aquatic ecology team to advise you on the most appropriate aquatic ecology survey methods, and we can also provide our services in conjunction with fisheries and environmental monitoring.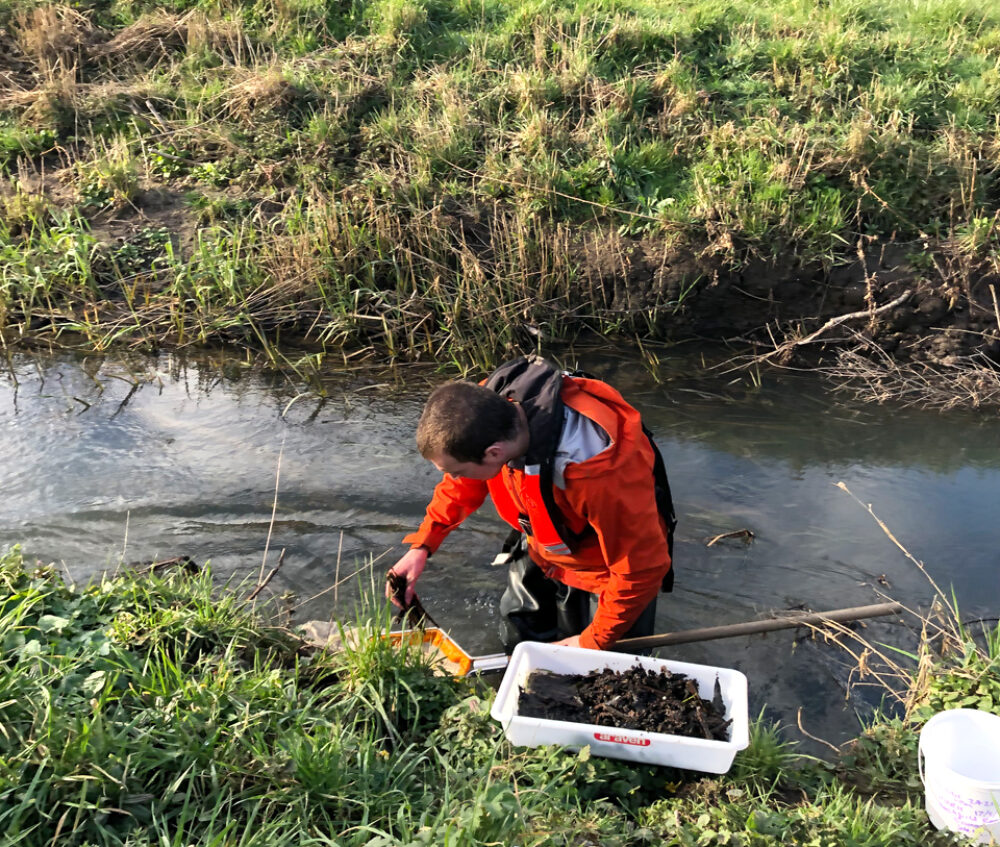 The Problems
Environmental Compliance
Aquatic ecology services are often required for planning permissions and for environmental compliance on schemes . Some of the drivers for Aquatic ecology are:
Drought: Drought plans detail how Water companies will maintain a secure water supply and protect the environment during dry weather and drought.
Water resource management: A Water Resource Management Plan (WRMP) – that plans for the following 25 years – must be produced every 5 years. The plan must set out how a secure supply of water can be provided to customers, along with a protected and enhanced environment. Included in WRMPs are Strategic Resource Options (SRO) requiring large-scale and complex solutions with a need for Ecology data to inform decision making.
Housing and Development: Ecology data may be required as part of the planning permissions process for housing and development, particularly on changes to Water Framework Directive (WFD) states. This ensures no deterioration of WFD classification, via a WFD assessment.
Environmental Impact Assessment (EIA). In order to understand what effect a project will have on the local ecology; an EIA may be required which will require ecology data. This is part of the planning process for developments including rail/road schemes, housing and commercial development projects and will have an impact on the project design.
Discharge consent: If you are discharging wastewater and/or liquid effluent, you need to have an environmental permit to do so. Ecology data may be required as a condition of the permit.
Conservation / biodiversity / environmental improvement and management concerns: To ensure that habitats on project sites or property is managed in the right way to protect or encourage biodiversity ecology data can be collected during a project lifecycle to show change.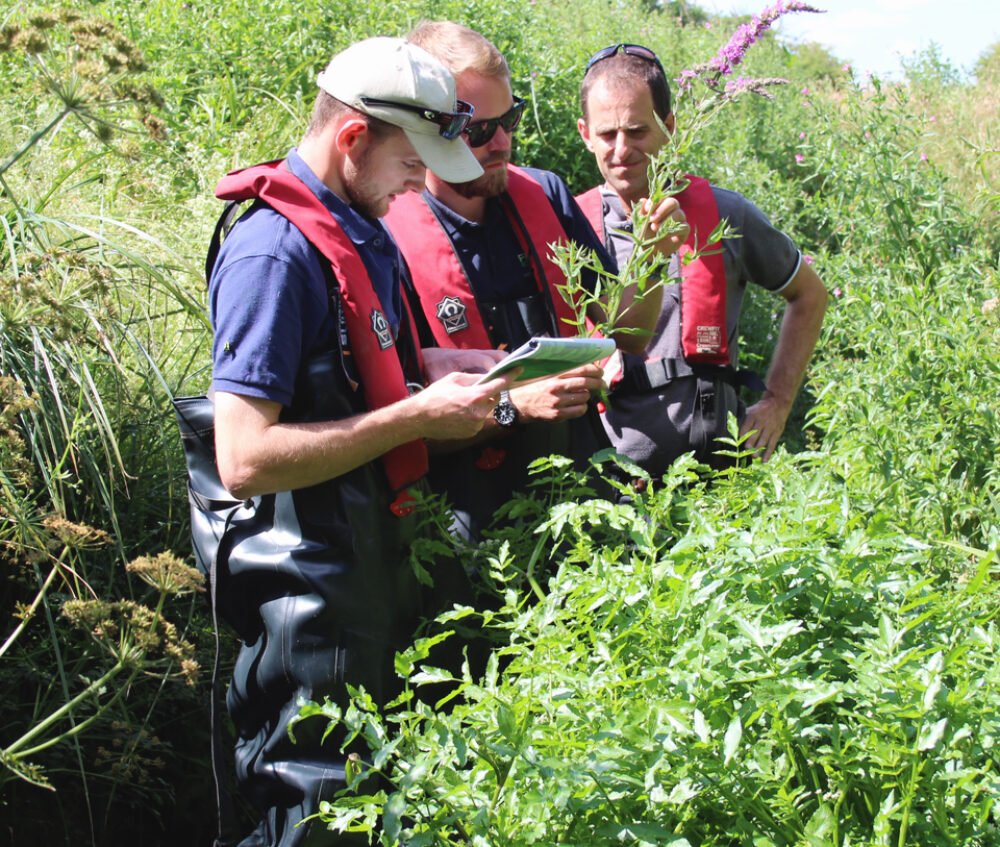 The Solutions
Aquatic Ecology Experts
As aquatic ecology experts, we are proud to provide robust data collection, analysis and reporting services, offering cost-effective aquatic ecology solutions without compromising on quality. At FiveRivers, we work with a diverse range of clients, including government departments, water companies and charities, to ensure that any decision made, which may impact aquatic ecosystems, is based on sound scientific evidence.
Aquatic ecology surveys must be undertaken during defined sampling or survey seasons for each discipline. We understand these potential timing constraints and can advise early in a project lifecycle to guarantee success.
We offer a full range of aquatic ecological surveys and assessments, across all waterbodies. Our aquatic ecology experts can work with you to design bespoke monitoring programmes, including regulator consultation, to address your specific project or investigation objectives, ensuring a right-first-time approach to prevent wider project delays.
Habitat assessment, walkover and scoping surveys are an essential first step that our aquatic ecology team offer, guaranteeing a monitoring programme that is fit for purpose and meets all regulatory and project objectives.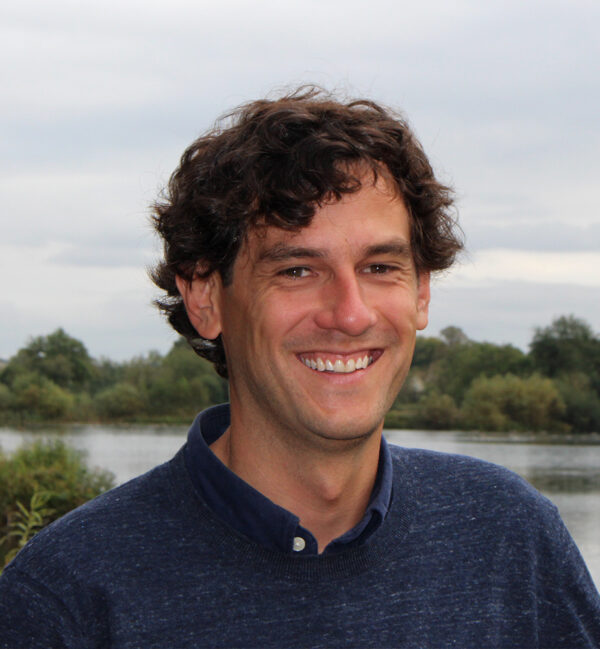 Contact us
Talk to an expert in Aquatic Ecology
Tom Grayling
Director of Monitoring & Natural Capital
Get in touch by either phone or email to speak with Tom and discuss your needs. Alternatively click the button below to complete our contact form.