FiveRivers is driven by a team of passionate and proactive industry experts.
We live and breathe sustainability, always striving to deliver positive results for people, business and nature. Our vision is to be the leading provider of innovative ecological and environmental solutions and our highly trained and experienced team are here to help guide and support with all of your projects needs. With over 25 years experience we specialise in the consultation, design and delivery of ecological and environmental solutions.
Meet our team
Management Board
Back
Founder & CEO
Jason Lovering
I am the founder and Executive Chair of Five Rivers. My passion for rivers started in my childhood when I was brought up on a water mill, a house I now live in myself. I have over 25 years practical experience and knowledge which lends it hand to finding the best working solutions for our clients, I have a 'roll your sleeves up and get stuck in' approach and I pride myself on being a doer. I am also a Fellow member of the Chartered Institution of Water and Environmental Management (CIWEM).
In 1998 I was ranked 5th in the UK at the National UK Surf Ski Championships.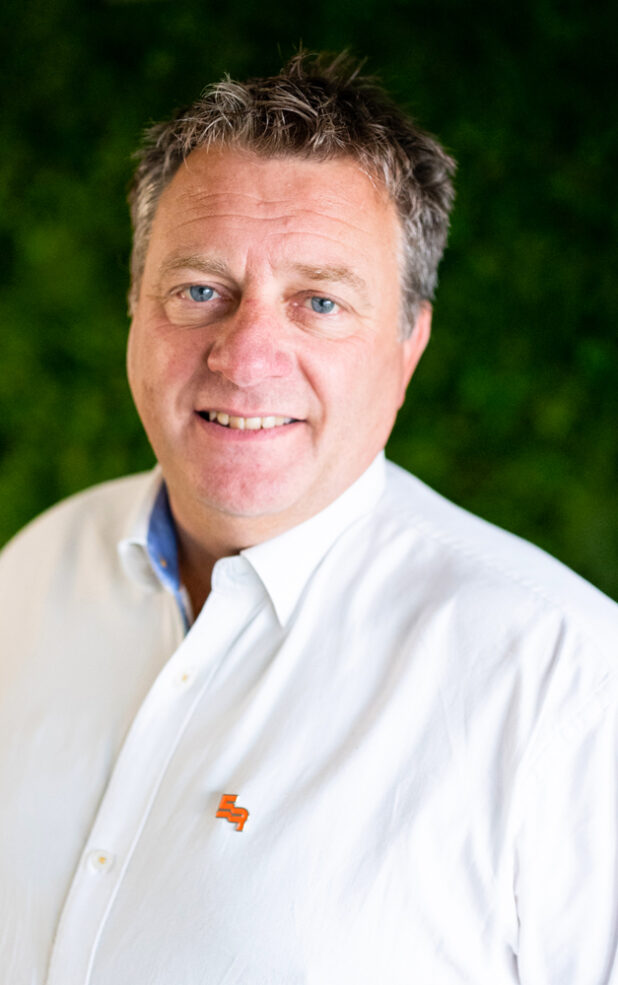 Back
Director of Group Services
Ali Nicholas
I joined Jason and FiveRivers in 2014 as Business Manager. This followed a career as an officer in the Royal Navy and a period starting my family, whilst also completing an LLB. Following the continued growth of 5R, I was appointed Director of People and Business in 2020 and am responsible for ensuring, through the management of 5R Central Services, that FiveRivers continues to provide a leading, innovative and accredited working environment and positive experience for our staff and client base alike. I am a People, Process, Safety and Wellbeing Champion and represent these interests at the Executive Level and throughout wider Company Strategy. It is my ambition to build a FiveRivers People and Process legacy to ensure that we remain synonymous with Quality, Fairness, Growth and Ambition.
I live in the Nadder Valley with my husband and young family, our Spaniel Bertie and my daughter's horse Sattie. I love every aspect of country life and exploring, entertaining and socialising with friends but currently do spend a healthy amount of spare time touring the country for Pony Club competitions as my daughter's groom!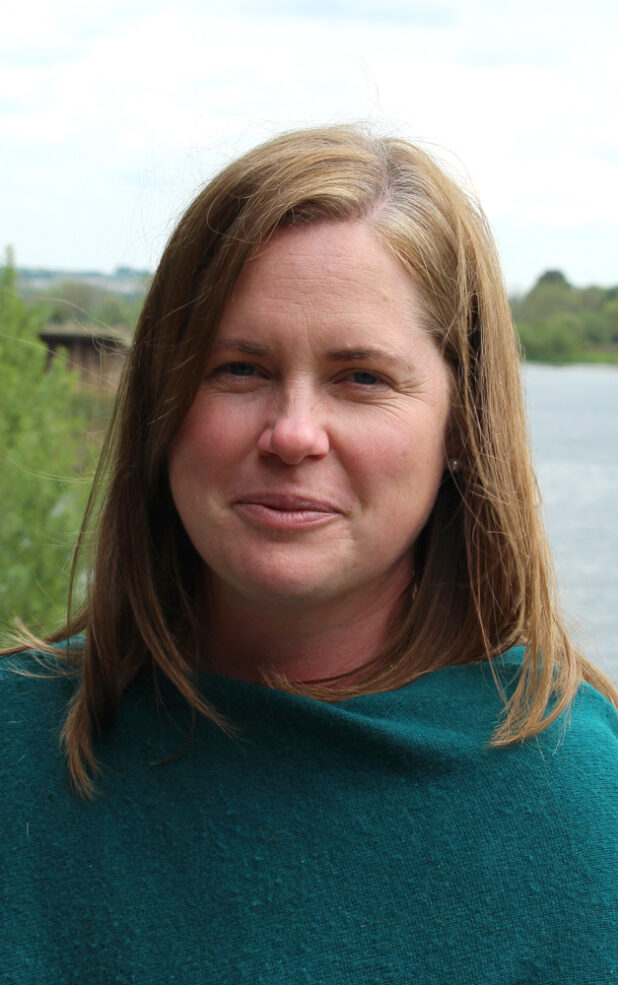 Back
Managing Director
Martin Whitfield
I have been engaged in the construction and water industry in various management roles since 1985, gaining experience and knowledge on both the client (water sector companies) and contracting side with various Tier 1 and SME organisations. Starting out as a Junior Engineer, I have been fortunate enough to continually gain career progression throughout my time in this industry, with a diversity of roles culminating in running my own business which I sold in 2020. I am a firm, fair, values driven and passionate leader. I love to coach and mentor teams to succeed in delivering the strategic and business goals set out for the business.
A long-term music fan, I love to attend concerts and festivals throughout the summer and in the winter support my beloved Southampton FC.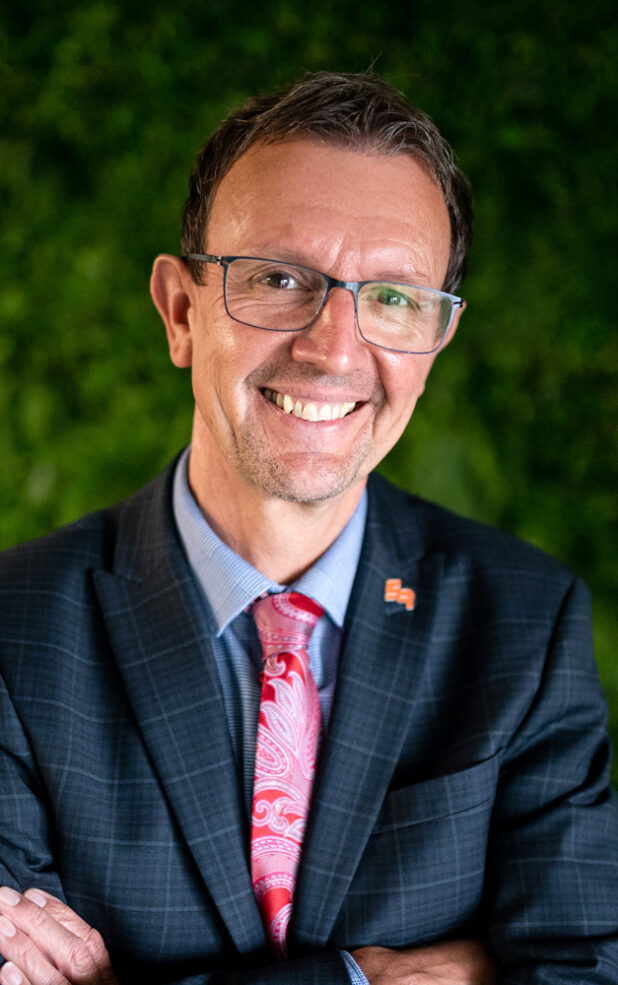 Back
Director of Business Development & Estimating
Jacob Dew
I have 15years experience across the private and charitable sectors delivering, designing and planning environmental improvements in river and wetland environments across the UK. I offer a diverse range of technical skills and knowledge which is evidenced through significant experience in tendering, designing and contracting activities on multimillion pound contracts. Previously I worked for Dorset Wildlife Trust and the Wessex Rivers Trust with a focus on the catchment partnership movement. I travelled overland from Plymouth to Timbuctu in 3 weeks as part of a charity rally raising money for the Stars appeal at Salisbury Hospital.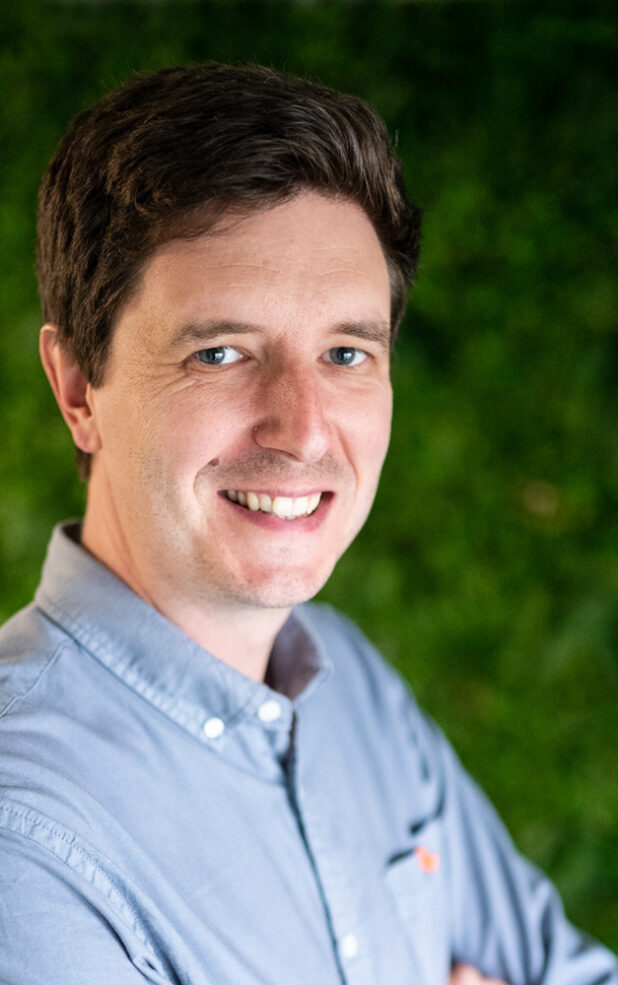 Back
Director of Monitoring & Natural Capital
Tom Grayling
I am an environmental professional whose focus for 15 years has been on the robust monitoring of UK water environment. Starting my career undertaking national monitoring for the Environment Agency, I developed my knowledge of best practice methodologies for the assessment of the biological, chemical and physical components waterbodies. Over the last 8 years as consultant I have broaden my knowledge, skills and expertise into management and direction of projects, including large scale, complex schemes for the water, infrastructure, and development industries. My lifelong intertest in rivers, wetlands and ecology drives my commitment to guarantee the quality and reliability of monitoring data required to inform environmental assessment, conservation and ecological mitigation.
I am at my happiest when on the water (kayak / boat), in water or under water (snorkelling & free diving), fish by name, fish by nature.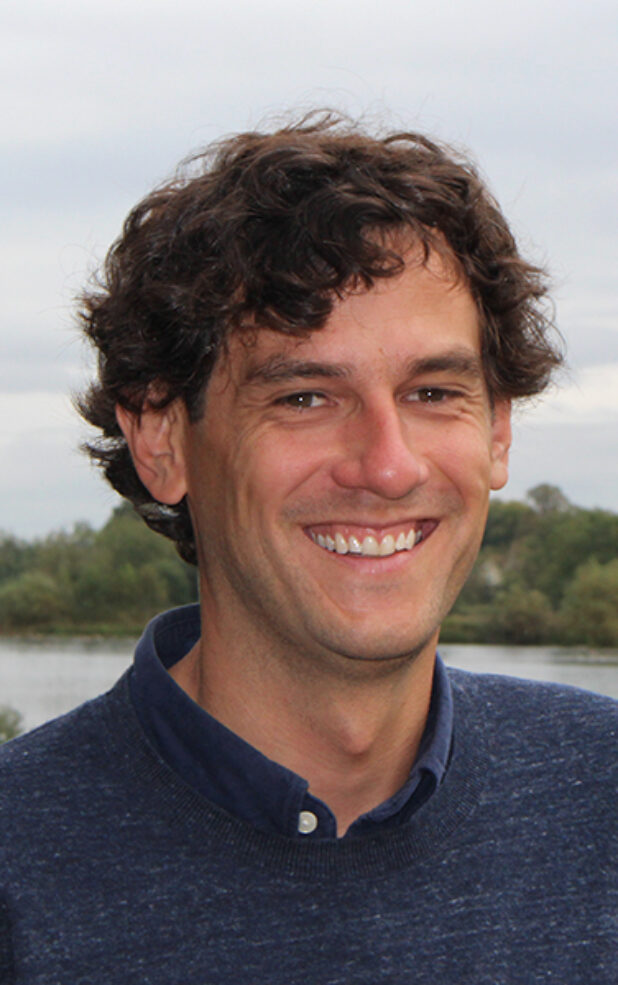 Back
Construction & Design Manager
Luke Roberts
I originally started life working for a Gamekeeper which led me towards doing a National Diploma in Game & Wildlife Management at Sparsholt College. Through the skills learnt it introduced me to the fencing industry where I managed to develop and hone my skillset over the course of 15 years. I spent the last 6 years of this working as a Contracts Manager within the Highways/Civil Engineering sector, obtaining a wealth of knowledge being able to work on some fantastic projects across the country. My favorites were ones carried out for the EA as part of their Flood Defence works. I now join FiveRivers as the head of department for both our Design and Construction teams.
My passions are mountaineering and mountain biking.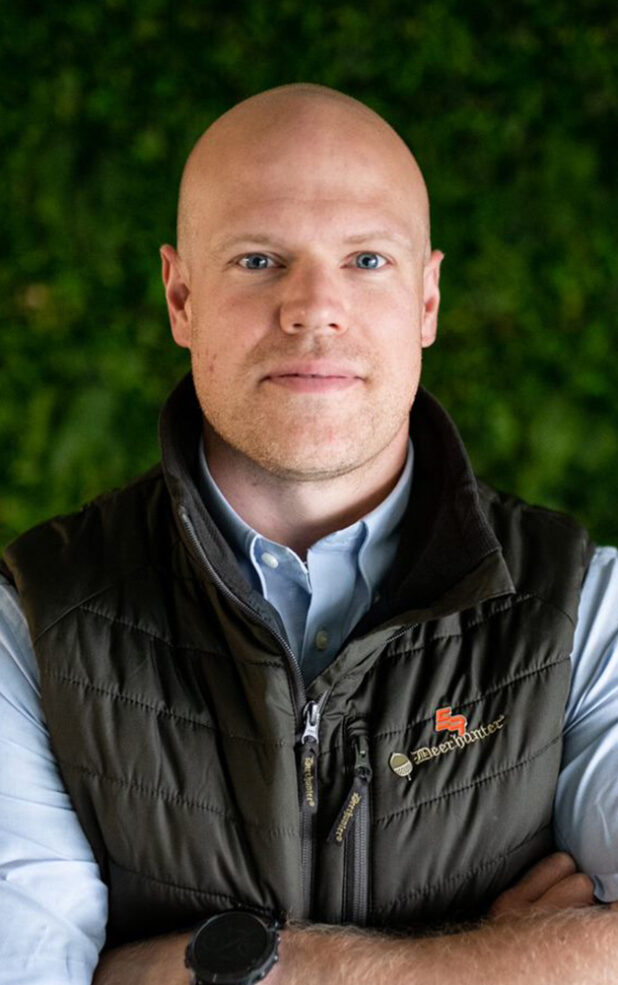 Back
Director of Finance
Robert Knight
My journey at FiveRivers started in September 2020, as Director of Finance. I have enjoyed over twenty years in financial leadership and project delivery, across several sectors and international businesses. Before qualifying as a Management Accountant my early career had several highlights, included working in the Dr Marten's footwear design team. I have recently served as a board member at the Employee Ownership Association, including their finance and audit committee during a period of exciting growth. I continue to champion the powerful benefits of company culture and engaged motivated colleagues. I am one of several FiveRivers' mental health first aiders and advocate our many wellbeing initiatives.
I live in Northamptonshire. I initially read Astrophysics at University, before switching to Economics. My interests are varied including successfully captaining the County Schools Geography quiz team, I'm still very much a cartophile! A decades long holder of a Northampton Saints Rugby season ticket. I have watched more live music than is probably healthy to admit to. I love exploring new places. We are active theatre goers and have supported our daughters through years of competitive dance. I love the power of numbers, to tell the stories, focus minds, add real value, give new insights, measure what matters, unlocking creativity. Finance should be fun.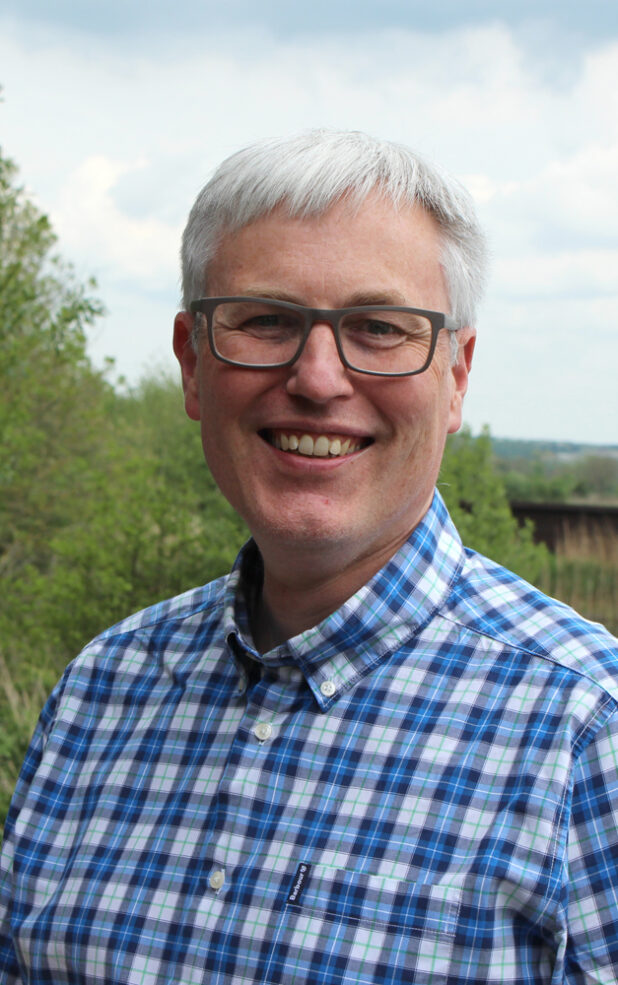 Back
HR Manager
Gina Suddaby
I have worked for FiveRivers for 5 years; I entered the business in a support role giving me a great opportunity to get the know the team and how the business works before stepping into the HR role and helping the business create a dedicated HR function which we now call People Services.
I am CIPD Level 5 qualified in Human Resource Management and I hold my ILM L5 diploma in Coaching and Mentoring. These are valuable tools that support me in my role of looking after our people. I love the variety my role provides me with, including all elements of training and development, specifically supporting in the development of management and leadership skills. In my free time, I love to walk my dog, go for a run, or get away somewhere quiet and coastal.
Back
HSQE Manager
Graham Garrett-Lang
I joined the business in April 2020 initially as the Compliance Manager, but soon migrated into the role of HSQE Manager. I am an experienced and driven HSQE Manager with a proven track record of leading continuous improvement strategies to drive positive culture within companies. With over 16 yrs experience in the private and public sectors across the arboriculture, landscaping and horticulture industries. I have a pragmatic approach and I am able to effectively manage the risks faced by an organisation's employees, customers, reputation, assets and stakeholders. I am a Technical Member of the Institute of Occupational Safety and Health and aspires to achieve Chartered status.
In my spare time I am an avid sports person, playing Field Hockey, Badminton, Squash and Golf. When not playing sports I enjoys spending time with my family.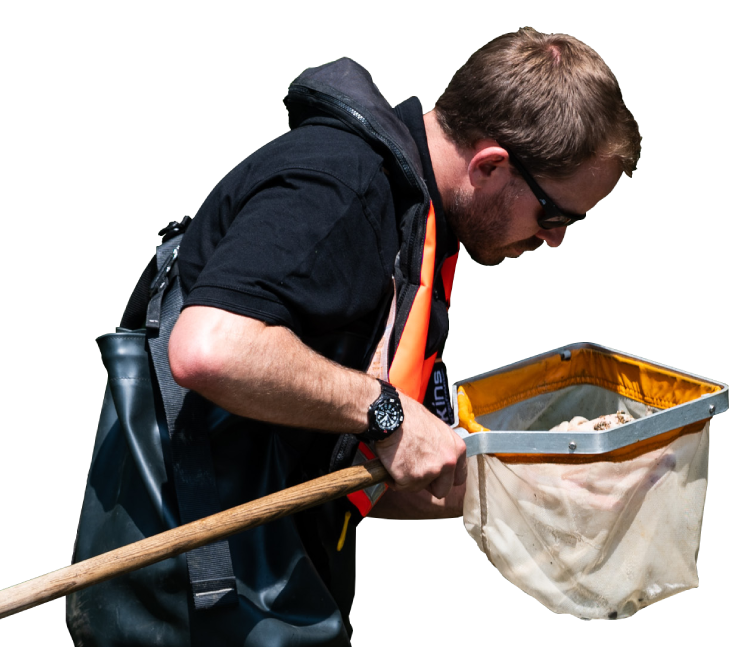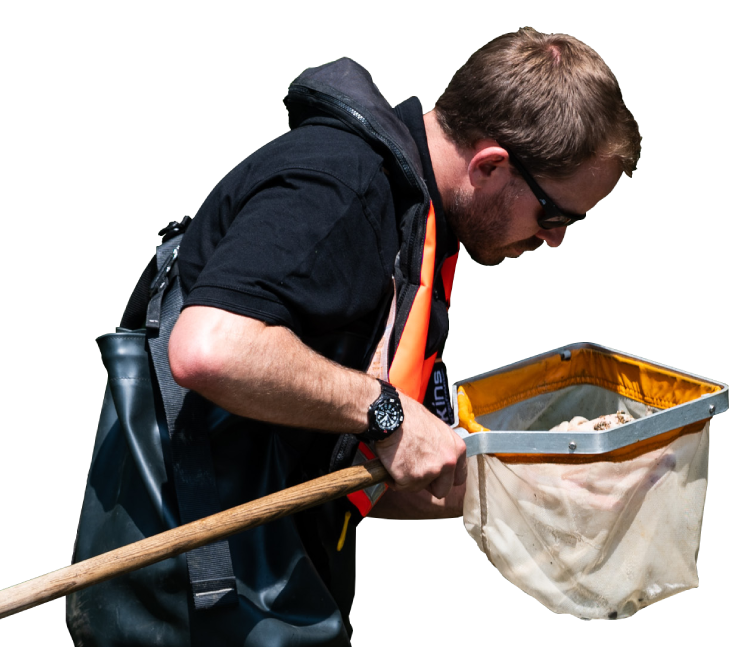 Careers
Thrive in your habitat & become part of our team.
Nurturing environmental careers for 25 years, our people are our most important asset. Join the FiveRivers team, drive change and help deliver results.
Grow with us.
View our vacancies