At Five Rivers, we are committed to maintaining the trust and confidence of anyone who visits our website, calls or emails us and subscribes to our mailing list. Here we outline how we treat data collected when someone does any of the above.
Visitors to our website
When someone visits www.five-rivers.com we use a third-party service, Google Analytics, to collect standard internet log information and details of visitor behaviour patterns. We do this to find information such as number of visitors to different parts of the site. This information is processed in a way which does not identify anyone. We do not make, and do not allow Google to make, any attempt to find out the identities of those visiting our website. Also see our Cookies Policy below.
If, during a visit to our website an online form is completed and sent to us, information collected is recorded on our CRM (Customer Relationship Management) system so we may deal with the enquiry or request, and administrate any orders and accounts. Recorded email addresses will not be used for promotional emails unless a positive opt-in to our mailing list is received.
Calling or emailing us
When someone telephones or emails us we may need to collect information and record it on our CRM system to deal with an enquiry or request, and administrate any orders and accounts. Recorded email addresses will not be used for promotional emails unless a positive opt-in to our mailing list is received. Calls may be recorded for the fulfilment of service and contract and to protect the interest of one or more parties. Credit and debt card information is taken in accordance with PCI DSS.
Opting-in to our mailing list
By opting-in to our mailing list you will occasionally receive relevant email updates regarding our products, services and industry news. We tailor email content according to customer type held on our CRM system, so you should never receive anything that would knowingly not be of interest to you.
We use a third party provider, MailChimp, to deliver our mailing list emails. We gather statistics around email opening and clicks to help us monitor and improve our emails. For more information please see MailChimp's privacy notice https://mailchimp.com/legal/privacy/.
You can unsubscribe from our mailing list at any time by clicking the unsubscribe link at the bottom of an email.
We do not sell or trade mailing lists with any organisations and businesses.
Links to other websites
Our website and communications may include links to other websites within the industry. Those sites are not governed by this Privacy Policy. For details of how a linked website uses your information please check that site's privacy statement.
Security
We are committed to ensuring that your information is secure. In order to prevent unauthorised access or disclosure, we have suitable physical, electronic and managerial procedures in place to safeguard and secure any information we collect.
Legal basis
We use consent and legitimate interest as the GDPR basis to store and process your information.
Access to your personal information
You are entitled to access the personal information we hold about you. Simply email your request to our data protection manager at ali@five-rivers.com.
Changes to this privacy notice
We keep our privacy notice under regular review. This privacy notice was last updated on 15th February 2019.
Cookies
For our cookie policy please find details at: www.five-rivers.com/cookie-policy.
---
Candidate Privacy Notice
Five Rivers Environmental Contracting Ltd is aware of its obligations under the General Data Protection Regulation (GDPR) and current data protection legislation, and is committed to processing your data securely and transparently. This Candidate Privacy Notice sets out, in line with data protection obligations, the types of data that we collect and hold about job applicants. It also sets out how we use that information, how long we keep it for and other relevant information about your data.
Data Controller details
Five Rivers Environmental Contracting Ltd is a Data Controller, meaning that it determines the processes to be used when using your personal data. Our contact details are as follows: Five Rivers Environmental Contracting Ltd, Hangar 5A, Thruxton Airfield, Andover, Hampshire. SP11 8PN.
Data Protection Principles
If you apply for a role we have advertised as vacant either on our website or any job search engine, you will be directed to an online applicant tracking system hosted by hireful, a cloud services recruitment platform, engaged by us to help manage our recruitment and hiring processes. There you will be invited to share personal data, including completing an online application form and uploading your CV.
Our Data Protection Principles govern our approach to your personal data. We will:
process it fairly, lawfully and in a clear, transparent way
only collect it for specific, explicit and legitimate purposes
only use it in the way that we have told you about
ensure it is correct and up to date
keep your data for only as long as we need it
process it in a way that ensures it will not be used for anything that you are not aware of or have consented to (as appropriate), lost or destroyed.
Types of data we process
We will collect from you:
Personal details including your name, address, date of birth, email address and phone numbers
Any information you choose to link to your hireful candidate profile from other platforms including LinkedIn
Documents you provide throughout the application process including but not limited to CVs, covering letters and correspondence between us
Details and evidence of your education, employment history, professional achievements and development, skills and experiences
Documentation relating to your right to work in the UK
Your driving licence if driving is a requirement for the role you have applied for
Your availability and work eligibility details including but not limited to your notice period, preferred start date, current and or future work eligibility status, visa type, and visa expiry date
Application details including the source of your application, the date on time on which your application was made; the roles applied for, salary history and expectations, and Equal Opportunities statements, including whether or not you have a disability
Contact details for referees
Any disclosed criminal convictions, if this is necessary for the role you are applying for
Records of electronic communications, including but not limited to the content and attachments of emails.
Information We Collect/Generate About You
Publicly available data including but not limited to your professional social networks (primarily LinkedIn),
Job application progress including but not limited to the stages you complete of the recruitment process, records of interviews, interview notes/feedback, assessment outputs and feedback, testing results, rejection stage, rejection reason, and job offer details.
How we collect your data
Personal data may come from a combination of any of the following sources:
The information you provide to us in application forms, in CVs and covering letters, in emails and telephone conversations with our representatives and in job interviews and assessments
Information we generate following your interactions with our staff, systems, and processes
Information provided by third parties, such as recruitment agencies, or via referrals or references (references are not sought without your express prior permission, and typically happen at the point of offer).
Other details may be collected directly from you in the form of official documentation such as your driving licence, passport or other right to work evidence.
Why we process your data
All of the processing of candidate data carried out by us falls into one of the following reasons permitted by law: in order to perform the employment contract that we are party to; in order to carry out legally required duties; in order for us to carry out our legitimate interests; to protect your interests and where something is done in the public interest. We need to collect your data to ensure we are complying with legal requirements such as carrying out checks in relation to your right to work in the UK and making reasonable adjustments for disabled employees.
We also collect data so that we can carry out activities which are in the legitimate interests of the Company. These are making decisions about who to offer employment to; making decisions about salary and other benefits; assessing training needs; dealing with legal claims made against us and preventing fraud.
If you are unsuccessful in obtaining employment, we will seek your consent to retaining your data in case other suitable job vacancies arise in the Company for which we think you may wish to apply. You are free to withhold your consent to this and there will be no consequences for withholding consent.
Special categories of data
Special categories of data are data relating to your health; sex life; sexual orientation; race; ethnic origin; political opinion; religion; trade union membership and genetic and biometric data.
We must process special categories of data in accordance with more stringent guidelines. Most commonly, we will process special categories of data when the following applies – you have given explicit consent to the processing; we must process the data in order to carry out our legal obligations; we must process data for reasons of substantial public interest and you have already made the data public. We will use your special category data for the purposes of equal opportunities monitoring and to determine any reasonable adjustments
We do not need your consent if we use special categories of personal data in order to carry out our legal obligations or exercise specific rights under employment law. However, we may ask for your consent to allow us to process certain particularly sensitive data. If this occurs, you will be made fully aware of the reasons for the processing. As with all cases of seeking consent from you, you will have full control over your decision to give or withhold consent and there will be no consequences where consent is withheld. Consent, once given, may be withdrawn at any time. There will be no consequences where consent is withdrawn.
If you do not provide your data to us
One of the reasons for processing your data is to allow us to carry out an effective recruitment process. Whilst you are under no obligation to provide us with your data, we may not able to process, or continue with your application if you chose not to share requested data.
Sharing your data
Your data will be shared internally with those who have responsibility for undertaking tasks in the recruitment process. Those processing your personal data will do so only in an authorised manner, and have been trained in ensuring the data they process is in line with GDPR.
We engage the services of third parties who help provide, run and manage our internal IT systems. We do not share your data with bodies outside of the European Economic Area.
If we opt to make a conditional offer of employment to you, we will share your data in order to obtain references as part of the recruitment process.
We are aware of the requirement to ensure your data is protected against accidental loss or disclosure, destruction and abuse. We have implemented processes to guard against such.
Where we share your data with third parties, we provide written instructions to them to ensure that your data are held securely and in line with data protection requirements. Third parties must implement appropriate technical and organisational measures to ensure the security of your data.
How long we keep your data for
In line with data protection principles, we only keep your data for as long as we need it for and this will depend on whether or not you are successful in obtaining employment with us.
If your application is unsuccessful and we have not sought consent or you have not provided consent upon our request to keep your data for the purpose of future suitable job vacancies, we will manually delete your records from our systems without delay.
If we have sought your consent to keep your data on file for future job vacancies, and you have provided consent, we will keep your data for 180 days once the recruitment exercise ends. At the end of this period, we will delete or destroy your data, unless you have already withdraw your consent to our processing of your data in which case it will be deleted or destroyed upon your withdrawal of consent.
If your application is successful, your data will be kept and transferred to the systems we administer for employees. We have a separate privacy notice for employees, which will be provided to you.
From time to time following your initial application, we may decide to consider your application for another role at Five Rivers Environmental Contracting Ltd. This may occur if after initially reviewing your CV we consider you would be better suited to a different opportunity currently vacant. It may also occur if after your initial application we chose to reactivate your status as a candidate for a new opportunity. In either case our recruiting staff will inform you of this decision via email and you will have the opportunity to either confirm your interest or advise us that you do you not wish to be considered for this opportunity.
Automated decision making
We may make some decisions about your application based on automated decision making. This is where a decision is taken about whether to progress your application using an electronic system without human involvement. Where a role requires a minimum standard of professional attainment or experience, hireful may ask you a question or series of questions to determine if you meet this standard. If your answer shows that you do not meet the determined minimum required standard for the role, your application will not progress and you will be advised accordingly.
Your rights in relation to your data
The law on data protection gives you certain rights in relation to the data we hold on you. These are:
the right to be informed. This means that we must tell you how we use your data, and this is the purpose of this privacy notice
the right of access. You have the right to access the data that we hold on you. To do so, you should make a subject access request
the right for any inaccuracies to be corrected. If any data that we hold about you is incomplete or inaccurate, you are able to require us to correct it
the right to have information deleted. If you would like us to stop processing your data, you have the right to ask us to delete it from our systems where you believe there is no reason for us to continue processing it
the right to restrict the processing of the data. For example, if you believe the data we hold is incorrect, we will stop processing the data (whilst still holding it) until we have ensured that the data is correct
the right to portability. You may transfer the data that we hold on you for your own purposes
the right to object to the inclusion of any information. You have the right to object to the way we use your data where we are using it for our legitimate interests
the right to regulate any automated decision-making and profiling of personal data. You have a right not to be subject to automated decision making in way that adversely affects your legal rights.
Where you have provided consent to our use of your data, you also have the unrestricted right to withdraw that consent at any time. Withdrawing your consent means that we will stop processing the data that you had previously given us consent to use. There will be no consequences for withdrawing your consent. However, in some cases, we may continue to use the data where so permitted by having a legitimate reason for doing so.
Making a complaint
We hope that we can resolve any query or concern you rise about our use of your personal data. The supervisory authority in the UK for data protection matters is the Information Commissioner's Office (ICO). If you think your data protection rights have been breached in any way by us, you are able to make a complaint to the ICO. You can contact the ICO at Information Commissioner's Office, Wyclkiffe House, Water Lane, Wilmslow, Cheshire, SK9 5AF or by telephone on 0303 123 1113 (local rate) or 01625 545745.
Data Protection Officer
The Company's Data Protection Officer is Alison Nicholas. She can be reached by calling 01722 783041 or writing to Five Rivers Environmental Contracting Ltd, Hangar 5A, Thruxton Airfield, Andover, Hampshire, SP11 8PN.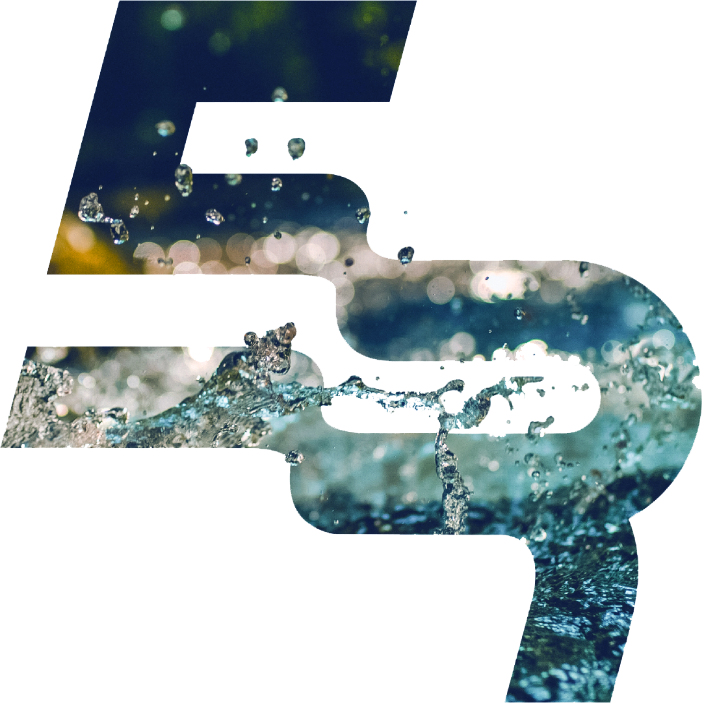 Newsletter
Keep in touch.
The natural choice for latest industry comment, news, insight and discussion