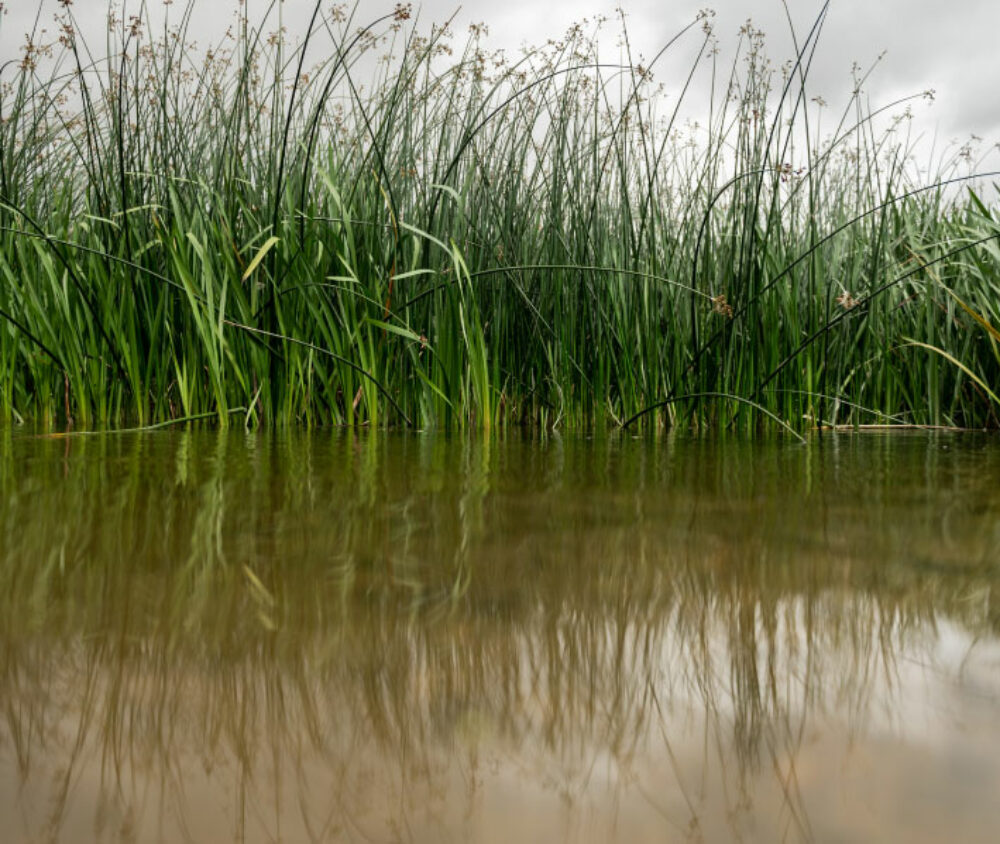 Biodiversity Net Gain
Leading Experts in Biodiversity Net Gain
From November 2023, developers must deliver a minimum of 10% biodiversity net gain for any new development projects within the UK. Preventing damage to existing habitats is the priority, with mitigation for unavoidable biodiversity loss being a compensation option, either onsite or offsite.
As experts in biodiversity net gain, FiveRivers can support in identifying and delivering the best biodiversity net gain solution for your project. We can undertake the initial terrestrial and aquatic ecological surveys and biodiversity net gain (BNG) baseline assessments using the DEFRA Biodiversity Metric. We can also produce designs relevant for your biodiversity baseline plan and construct, monitor and maintain habitat mitigation sites for the required 30 period.
We have over 25 years' experience delivering nature based solutions and we pride ourselves in offering innovative, environmental, and industry leading biodiversity net gain solutions.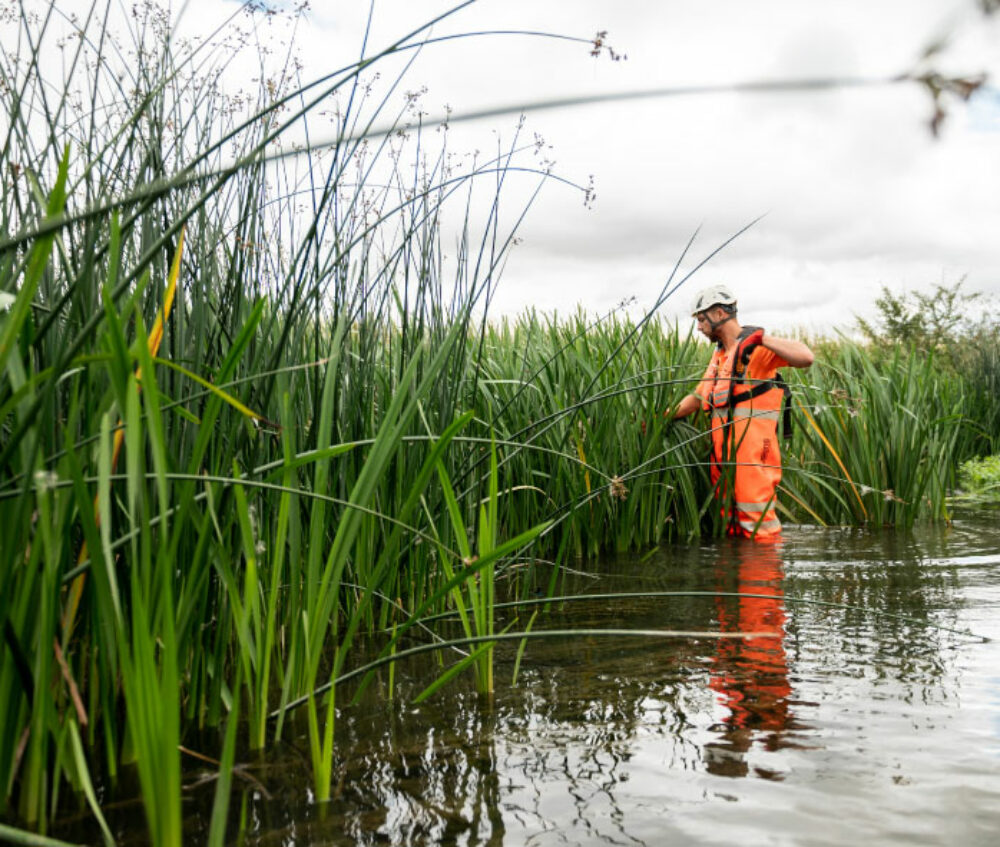 The Problems
Where to Begin
Biodiversity net gain (BNG) is the approach identified by the Government and DEFRA in the Environment Act in which the natural environments biodiversity than before as part of any new development site.
Biodiversity net gain (BNG) can be achieved through:
On-site mitigation – usually the most cost-efficient way of delivery, as an option this looks initially at prioritising the enhancement of existing habitats and, where this isn't possible, setting aside land within the development red line boundary to deliver mitigation habitat that increases the biodiversity of the development site.
Off-site mitigation – the 10% BNG improvement can be delivered on land elsewhere, in the local area through enhancing or reverting existing land use for habitat improvement.
Biodiversity credits – possibly the most expensive option, there are options to purchase credits from organisations whose sole purpose is to deliver biodiversity net gain, and associated credits, in terrestrial and aquatic habitats across the UK.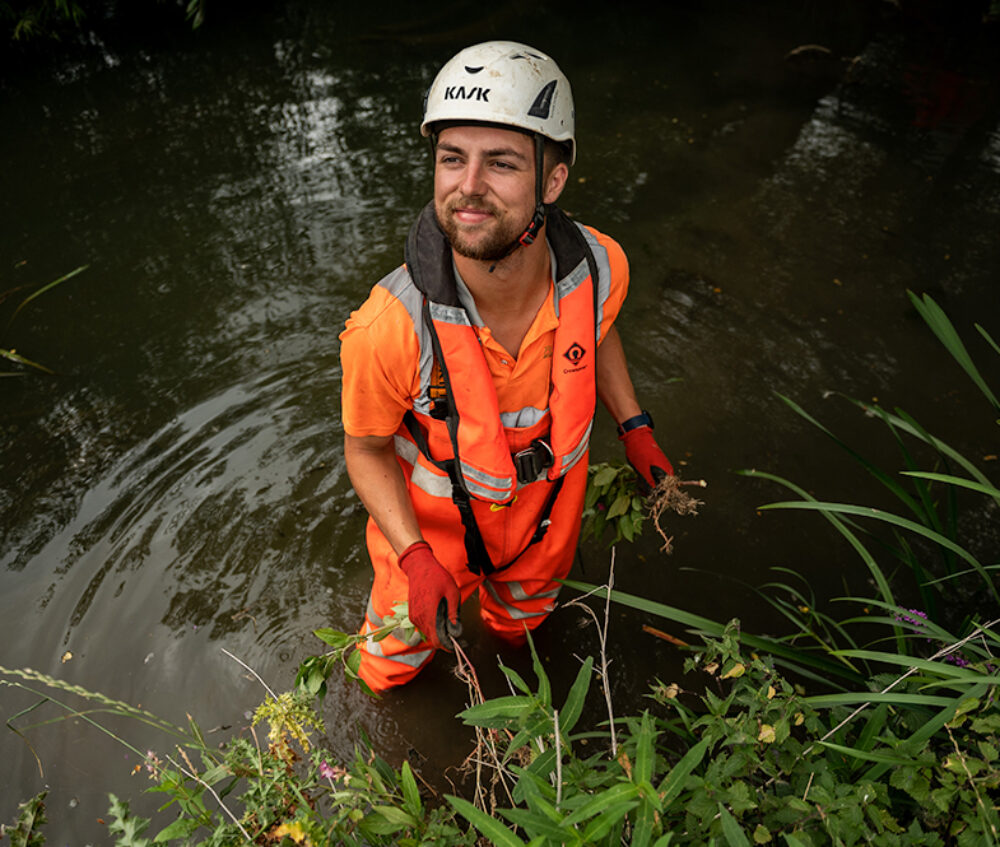 The Solutions
Early Involvement
When the new legal requirements come into place in November 2023, FiveRivers can offer the following biodiversity net gain services:
We can improve land management for priority ecosystem restoration; for example creation or restoration of wildlife habitat which will also act as a natural flood management solution.
Consultation to determine the best course of action for biodiversity mitigation, onsite or offsite.
Ecological surveys and BNG assessments to inform biodiversity baseline plans as part of Planning submissions
In house design of biodiversity net gain (BNG) solutions , to assist with development planning applications and ensure, in line with DEFRA's biodiversity metric, suitable habitat improvement or mitigation.
Construction of mitigation areas onsite or offsite can be carried out by our skilled construction teams to ensure the best possible outcomes.
FiveRivers can provide the monitoring and maintenance to protect new habitat sites for the required minimum of 30 years.
We can offer biodiversity net gain solutions to suit all budgets, allowing for flexibility to achieve the best biodiversity uplift solutions.
Contact us
Talk to an expert in Biodiversity Net Gain (BNG)
Matthew Janes
Natural Capital Consultant
Get in touch by either phone or email to speak with Matt and discuss your needs. Alternatively click the button below to complete our contact form.