FiveRivers were appointed the design and build contract for bank reinstatement and erosion protection works at a quarry ran by Hanson.
Working closely with the client, we offered a range of solutions before agreeing on the use of rock rolls.
This contract used the expertise of our design and construction team to deliver a practical solution to the client whilst not disturbing works at this active quarry.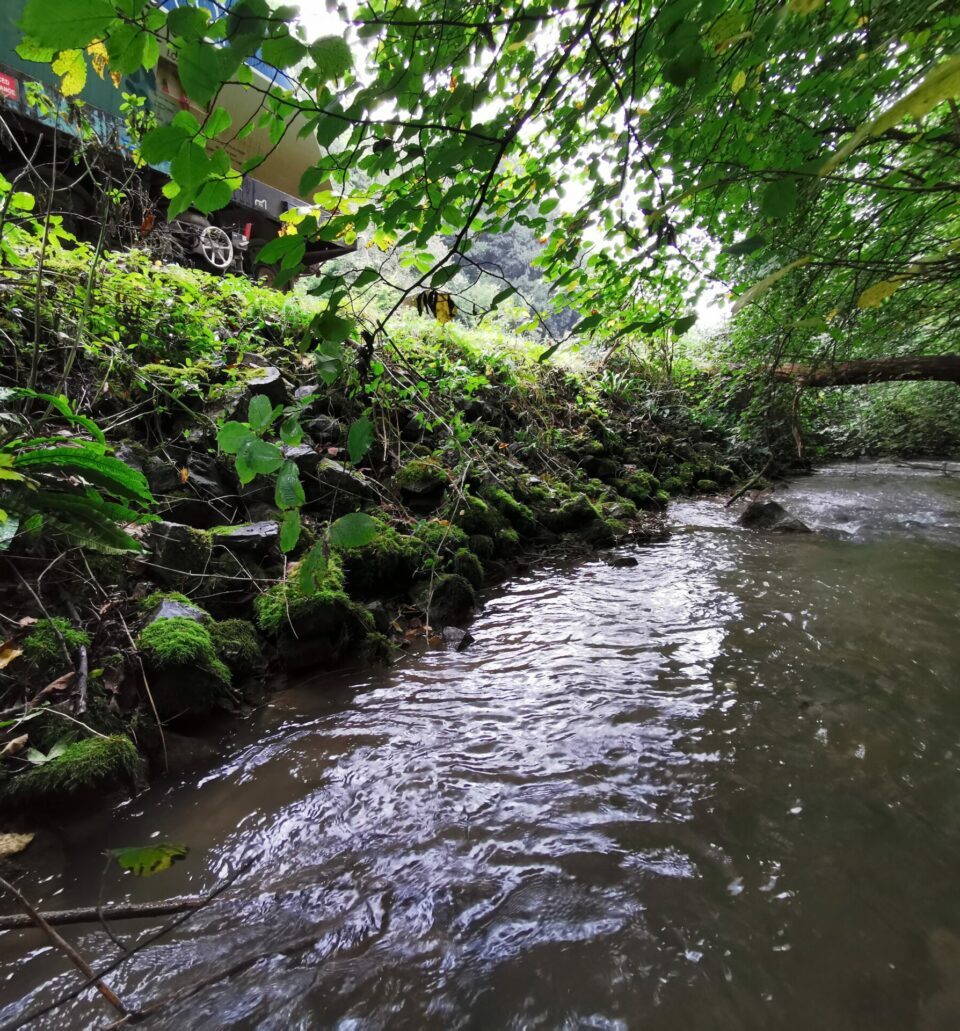 Project requirements
The problem
The river running alongside the quarry and trainline was eroding, with the increased water level and high flows the riverbank was eroding dangerously close to the trainline.
With tight access to site the team had to get creative with their design solutions.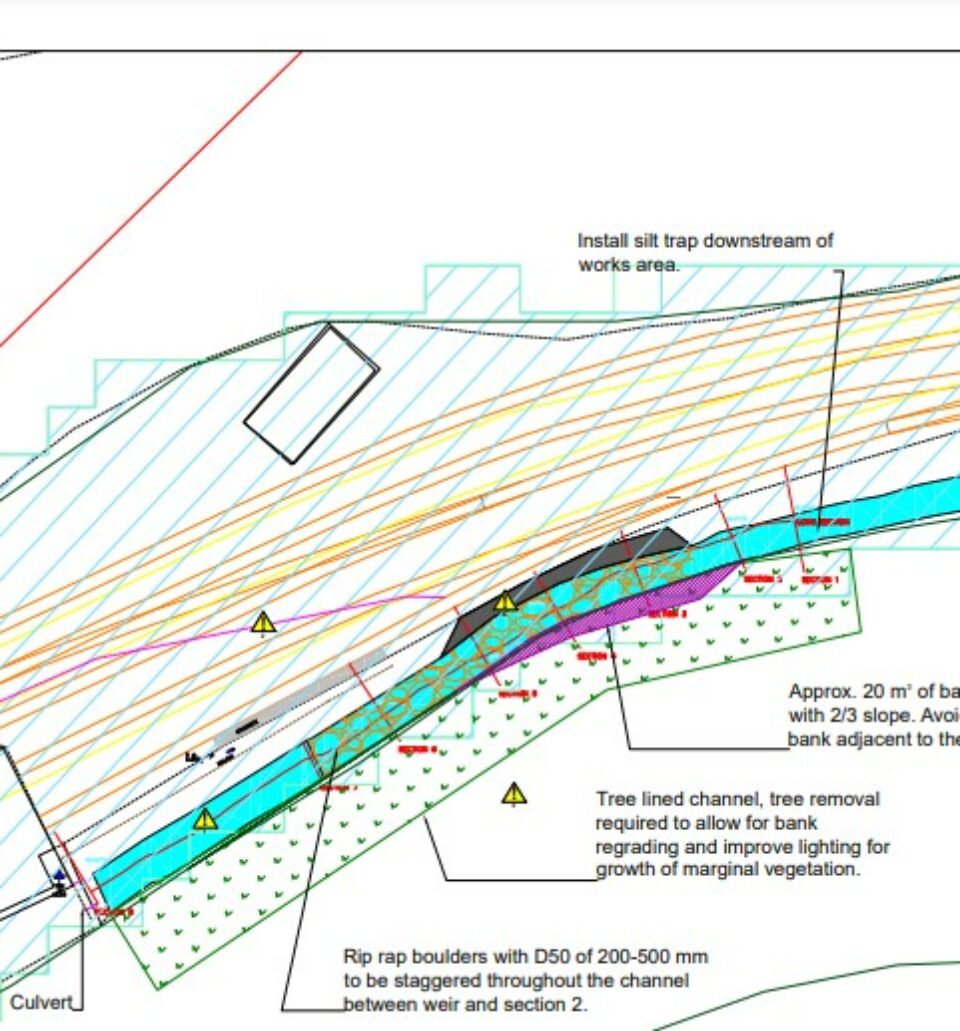 Our approach
The solution
Design and build contracts allows our teams to work collaboratively to reach a buildable solution using the expertise and experience of our site team to support our designers. It also means the client has one point of contact, no programme delays as we deliver a seamless delivery programme, and it can often save the client money.
Our design team offered a range of solutions to the client before agreeing on the use of rock rolls. Our team then produced designs to obtain FRAP (flood risk activities permit) from the Environment Agency. Once obtained, they produced for construction designs with a buildability statement ready to handover to our construction team.
On mobilisation, a FiveRivers engineer attended site to set out all aspects of work including vegetation clearance shape, bank regrading and the rock roll wall.
A small amount of vegetation clearance was required before the bank regrading and installation of the 120 rock rolls and geotextile could commence. Our team then used a small 5T excavator to transport and secure the rock rolls on the regraded riverbank.
To slow the flow, we installed boulders and gabion stone within the 50m of channel work area.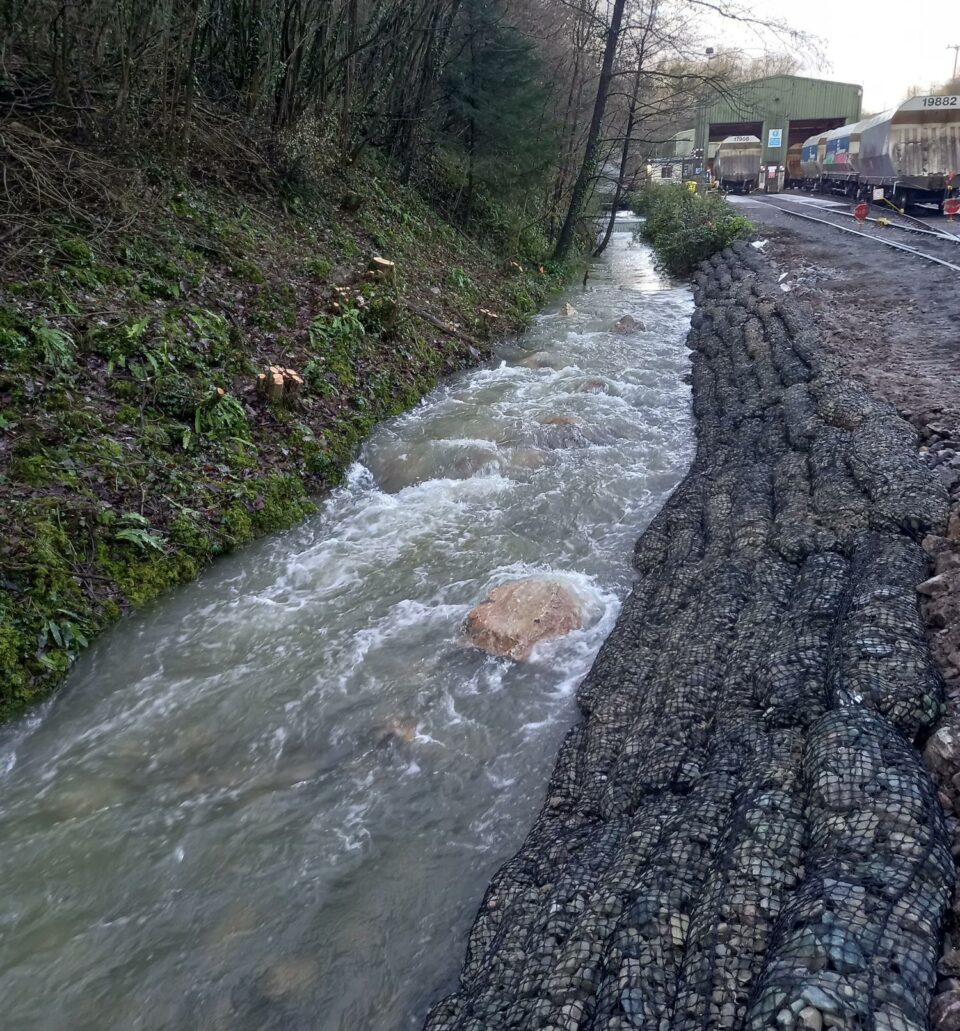 Project outcomes
The results
The team successfully delivered erosion protection works to programme and within budget.
Testimonial
I found FiveRivers very helpful and responsive throughout the project which was adjacent to a busy rail yard. They were very professional and would certainly use them again.
Martin Symonds, Production Manager at Hanson
Our services
Services implemented.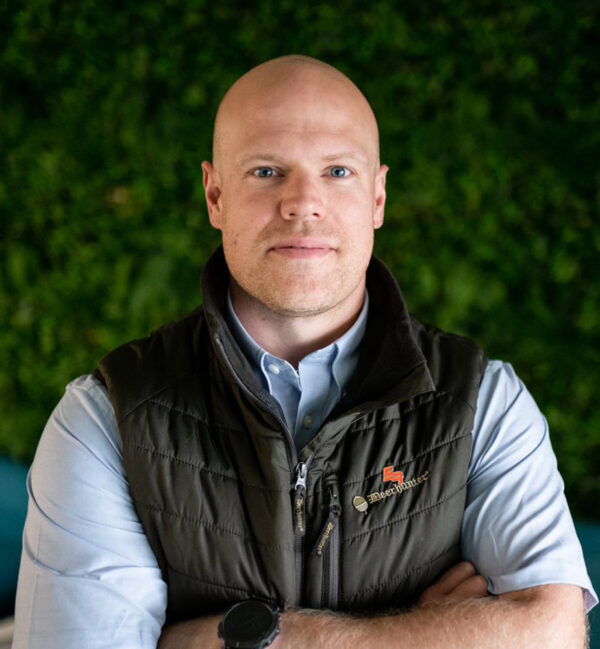 Contact us
Looking to talk to an expert?
Luke Roberts
Design & Construction General Manager
Get in touch by either phone or email to speak with Luke and discuss your needs.