FiveRivers were commissioned to undertake a large-scale fish removal and translocation from the Lower Neuadd reservoir in Wales. The project was delivered in two phases over two months.
Species
Brown Trout, Minnow, Bullhead
Statistic
1200 plus fish were removed and successfully relocated ranging from 30-300mm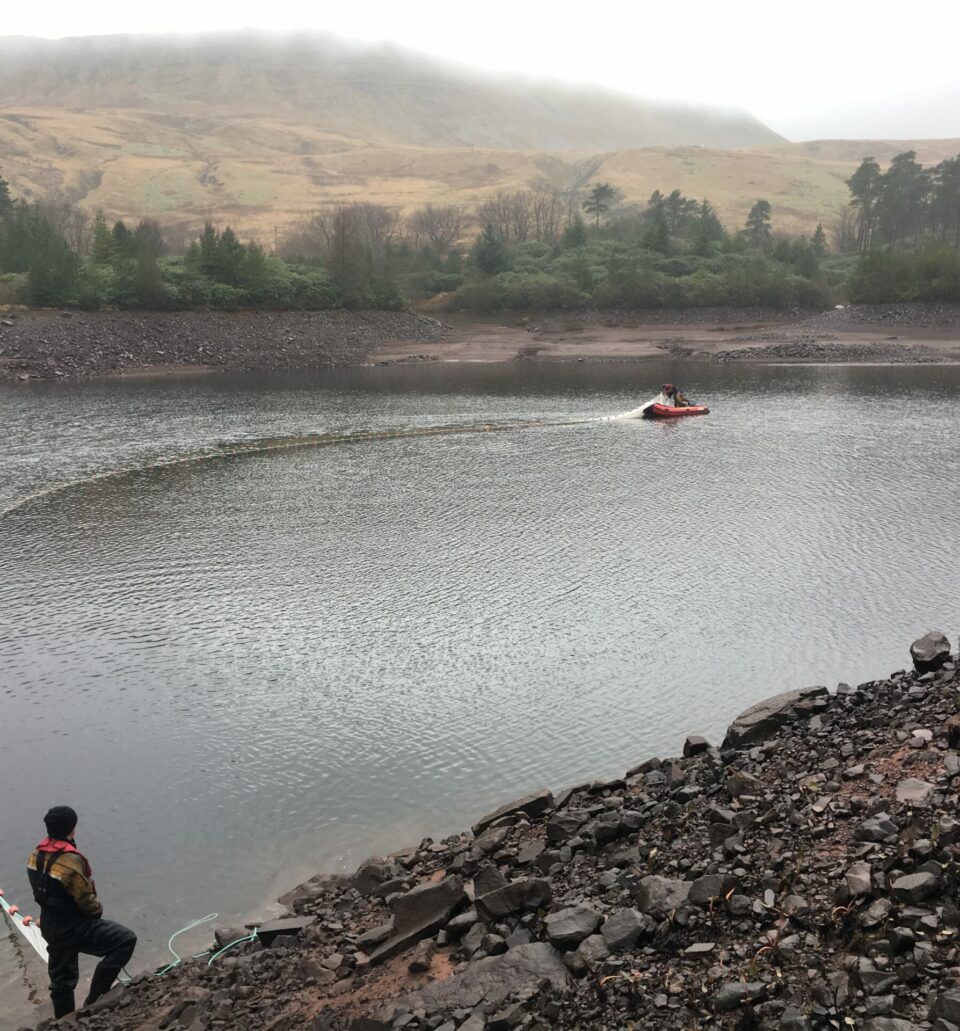 Project requirements
The problem
Due to the reservoir dewatering works taking place, FiveRivers were brought in to carry out fish rescue and relocation works.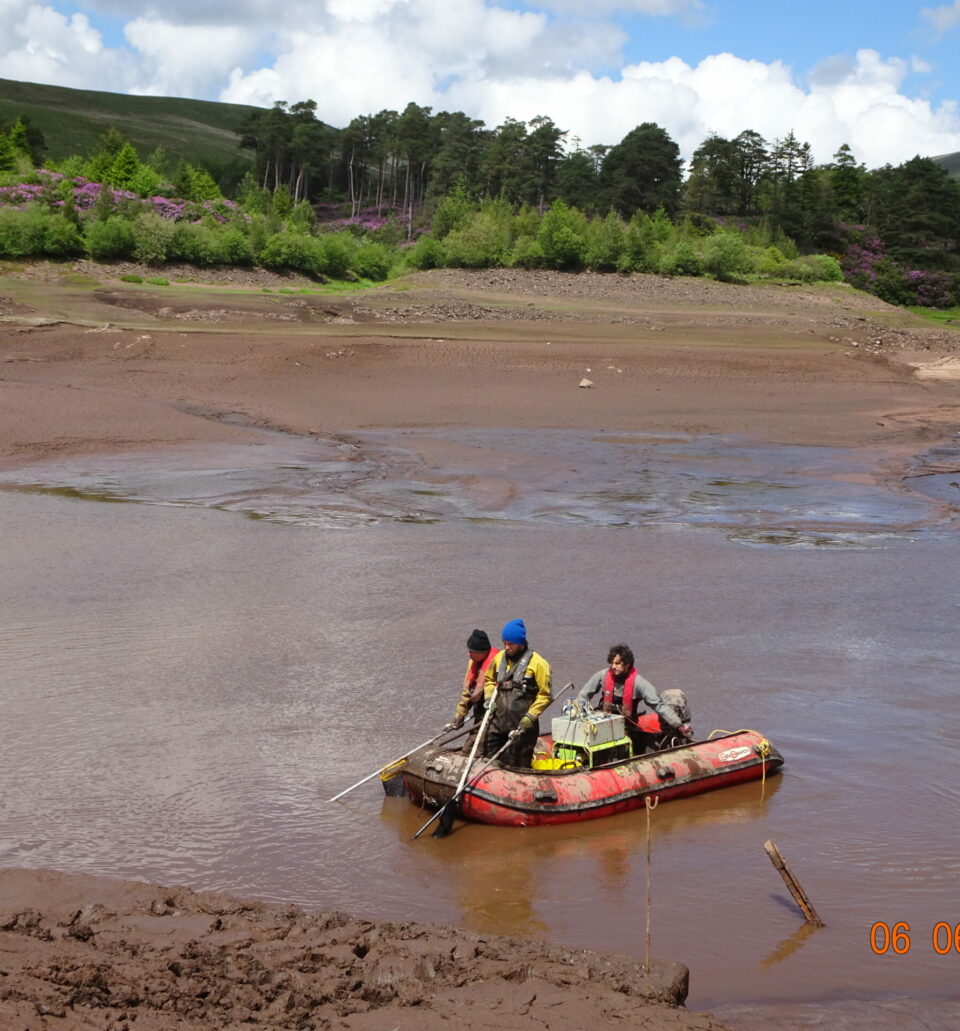 Our approach
The solution
To commence works we obtained regulator consents to allow for removal using seine netting and electric fishing methods. Our ecologists reviewed the bathymetry data and identified the need for a bespoke 100m x 6m specialist seine net was required to allow for high catch efficiency.
Working in a team of 5, the team captured fish using the seine net and a rib. The team worked closely and flexibly with the client to ensure fish welfare during the gradual water level reduction.
During phase 2, when the water level was at a suitable level, electric fishing was the best approach to use.
When fish were captured, they were quickly and safely transferred to tailor made catch cages for temporary holding. Fish were then transported in oxygenated tanks to a nearby suitable water body.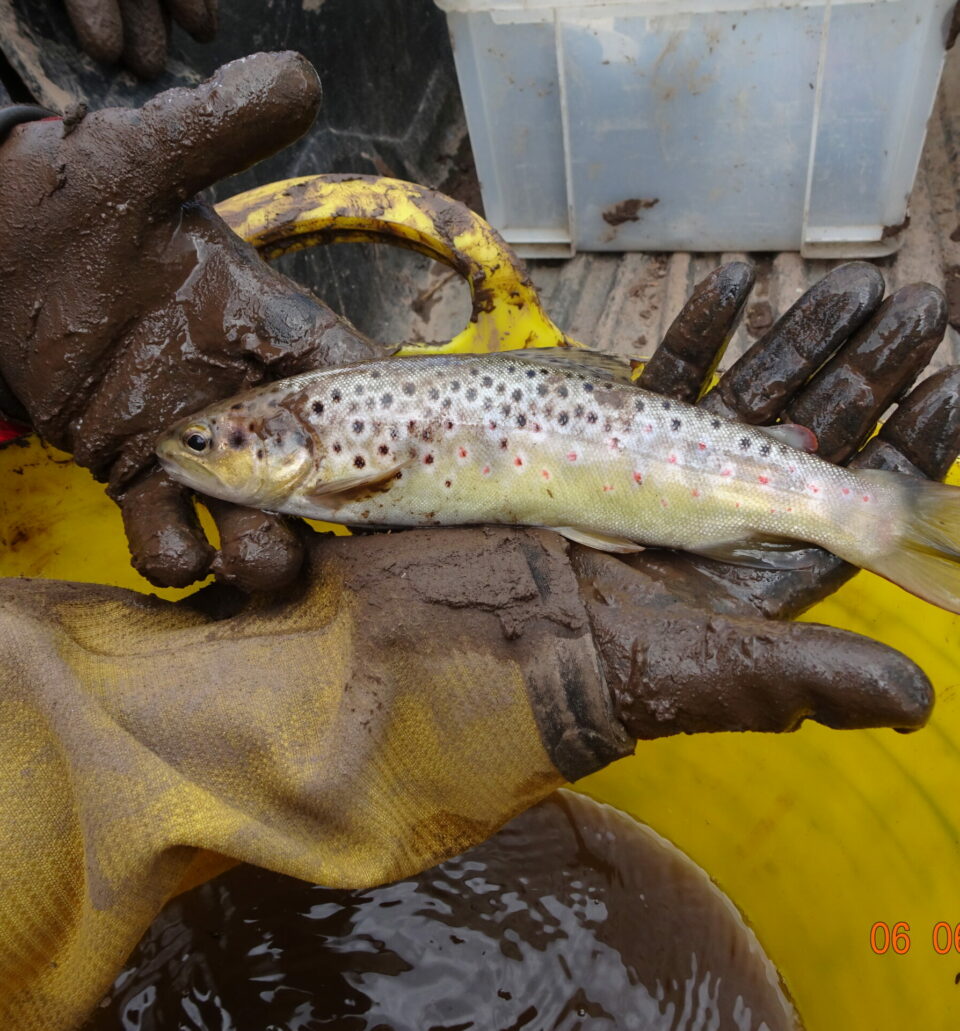 Project outcomes
The results
The team overcame challenging conditions, deep silt, large rocks and restricted access to successfully mitigate the potential of fish mortality associated with the works to be undertaken.
Our services
Services implemented.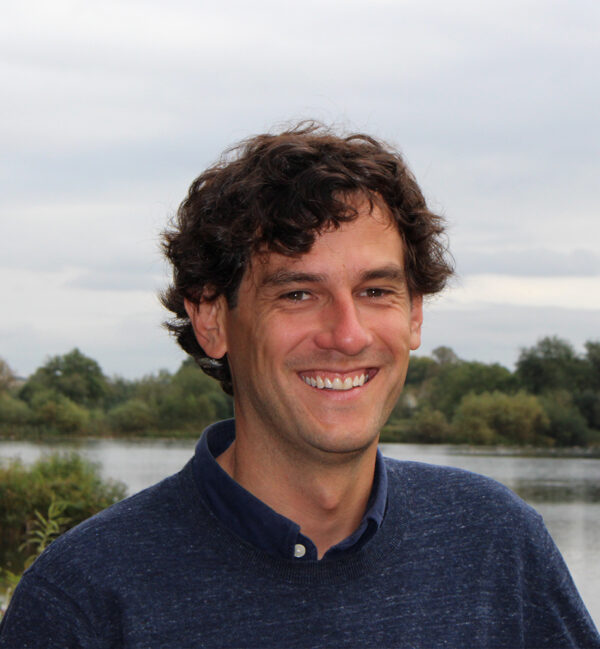 Contact us
Looking to talk to an expert?
Tom Grayling
Director of Monitoring & New Business
Get in touch by either phone or email to speak with Tom and discuss your needs.