From Mereway Weir, the River Crane is confined by two kilometres of concrete channel, significantly degrading the ecological and geomorphological function of the watercourse. This pilot project was commissioned in acknowledgement of previous studies with the intention to provide an initial project to understand what restorative measures may be suitable for the site as well as for future restoration on the Lower River Crane.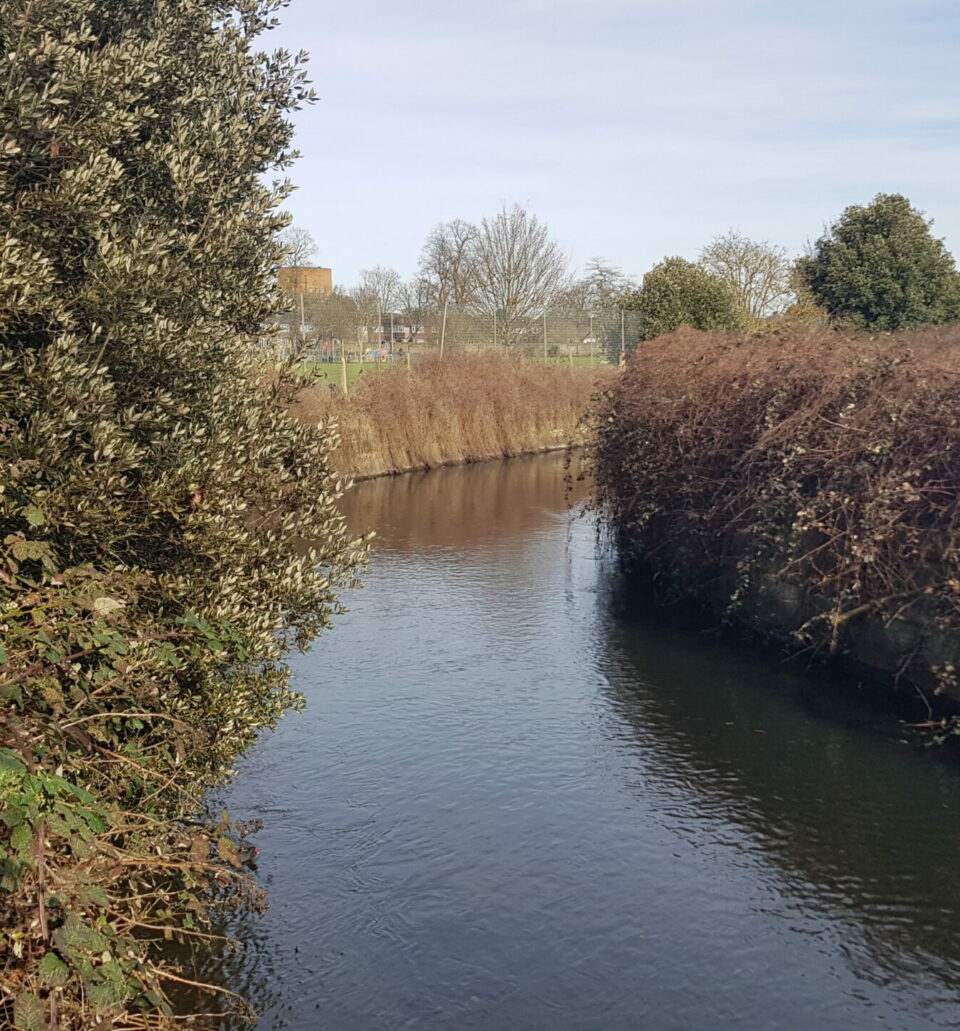 Project requirements
The problem
The project consisted on the following elements:
Breaking out the existing concrete channel wall to create a re-profiled bank and backwater
Creation of an in-channel berm
The soil and concrete arising from the works would be used to create reptile hibernacula and an invertebrate bank along the boundary of the Council's land.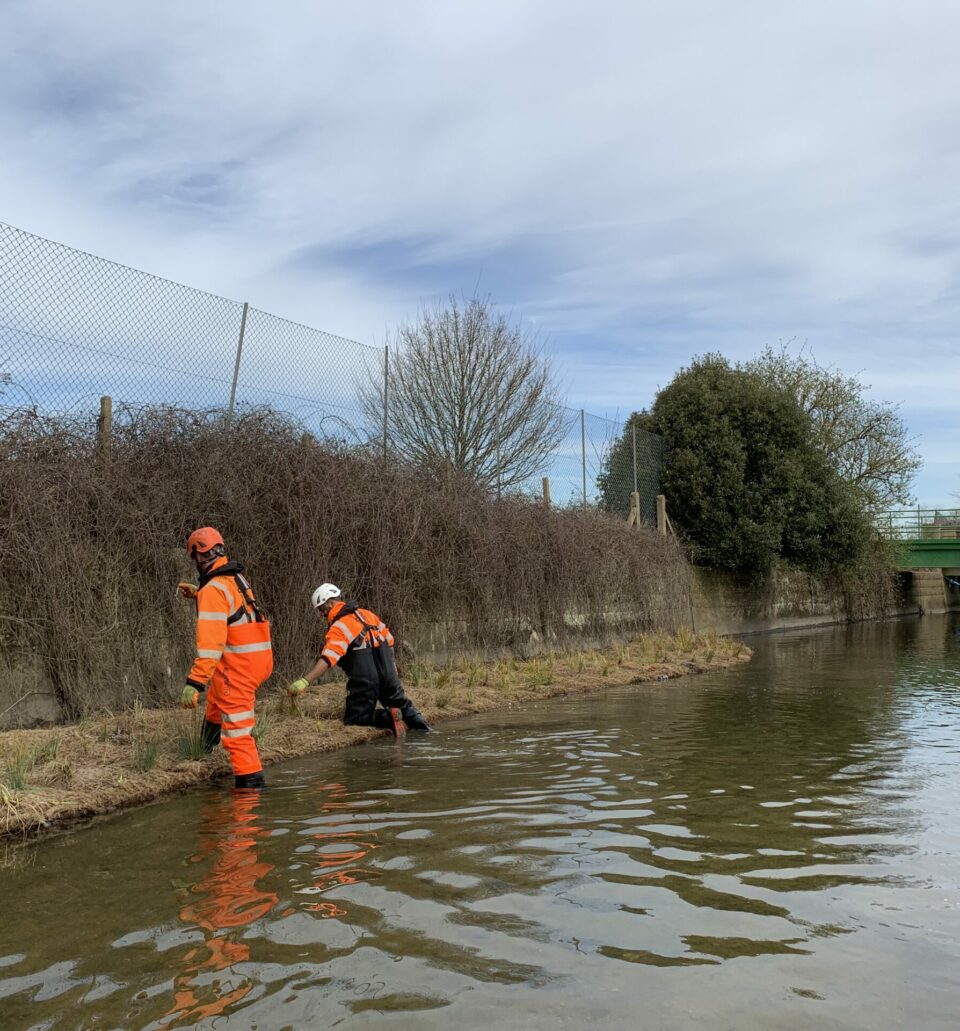 Our approach
The solution
FiveRivers started works by installing temporary fish mitigation & silt prevention measures. Temporary access was placed to prevent any ground damage to Craneford Way Park.
We removed spoil from behind the concrete wall in order to remove 18m of reinforced concrete wall. Once the wall was demolished, the backwater was carefully created and the bank was then regraded and secured with Geocoir matting then topped with hydroseeded wetland soil.
The 30m berm was constructed by working within the river channel, rock rolls were placed and tied to anchor bolts which were drilled into the concrete river bed. We then backfilled the berm area with a mixture of imported soil and site won material. Coir pallets placed on top and tethered to rock rolls & anchor bolts to secure them in place during high flows.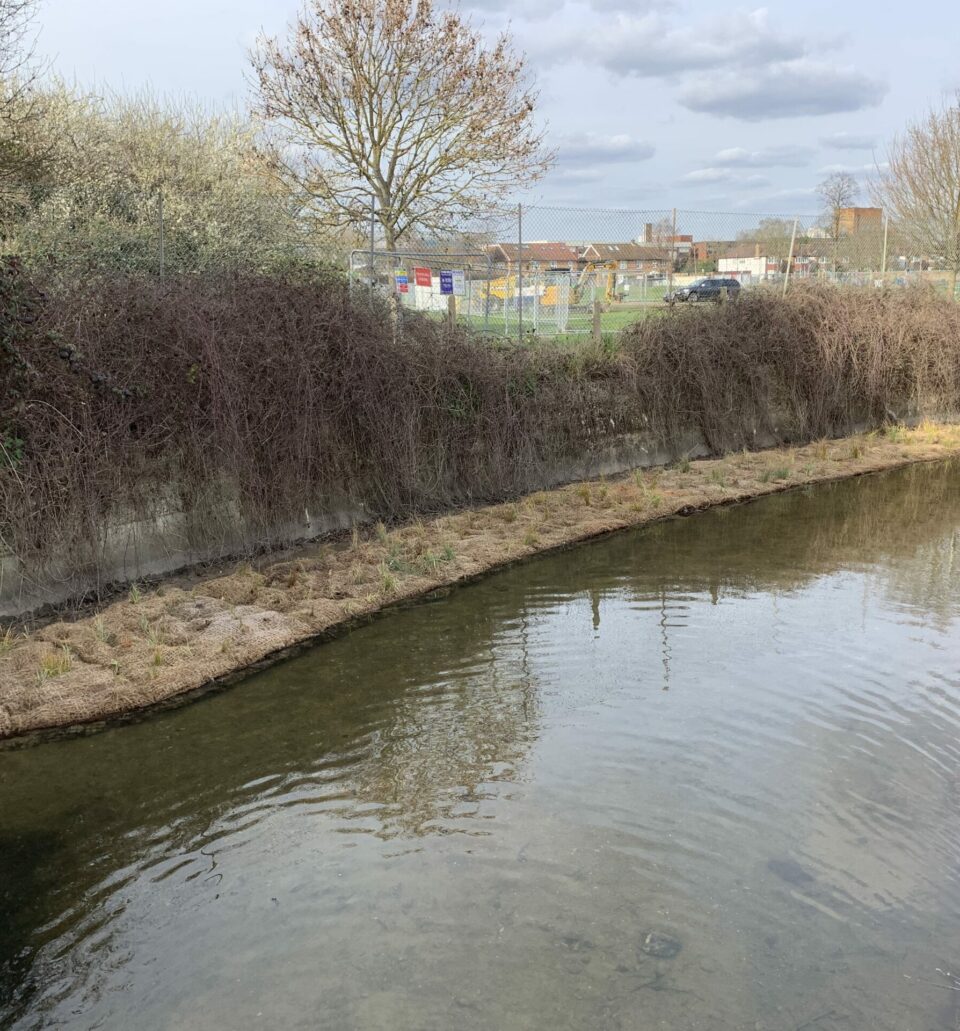 Project outcomes
The results
The works successfully created an ecologically diverse section of the River Crane from a previously confined concrete channel. This project will be used to inform decisions on the future restoration of the Lower River Crane.
Testimonial
The FiveRivers team made completing this significant project straightforward – professional, flexible and responsive to our needs, they were dedicated to bringing the design to life and delivering the best scheme possible.
Steve Marshall, Director at Wild Future
Our services
Services implemented.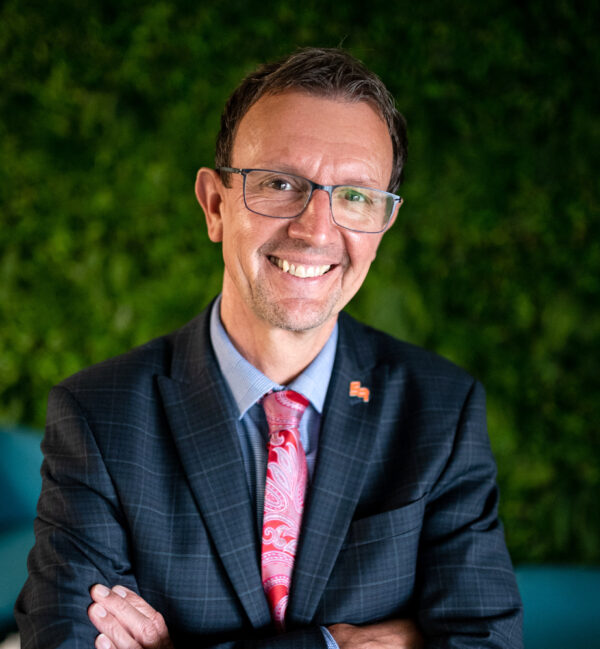 Contact us
Looking to talk to an expert?
Martin Whitfield
Managing Director
Get in touch by either phone or email to speak with Martin and discuss your needs.