FiveRivers were contracted to carry out de-culverting of a 280m stretch of the Merriott Stream over an 11-week period spilt into two phases, phase 1 in July 2021 and phase 2 August 2022, seeing the completion of river restoration works.
The project saw a collaboration between the client, FWAG (Farming & Wildlife Advisory Group) as part of their Hills to Levels Multiple Benefits Project, and designers Ghyston Engineering and Hydro-Morph. The project was funded by the Environment Agency through The European Agricultural Fund for Rural Development Water Environment Grant funding stream and by the Somerset Rivers Authority.
Hills to Levels is a holistic catchment management approach across catchments in Somerset, aiming to 'slow the flow' to reduce flood risk, reduce erosion, improve water quality, deliver wider environmental benefits, and increase resilience on the floodplain.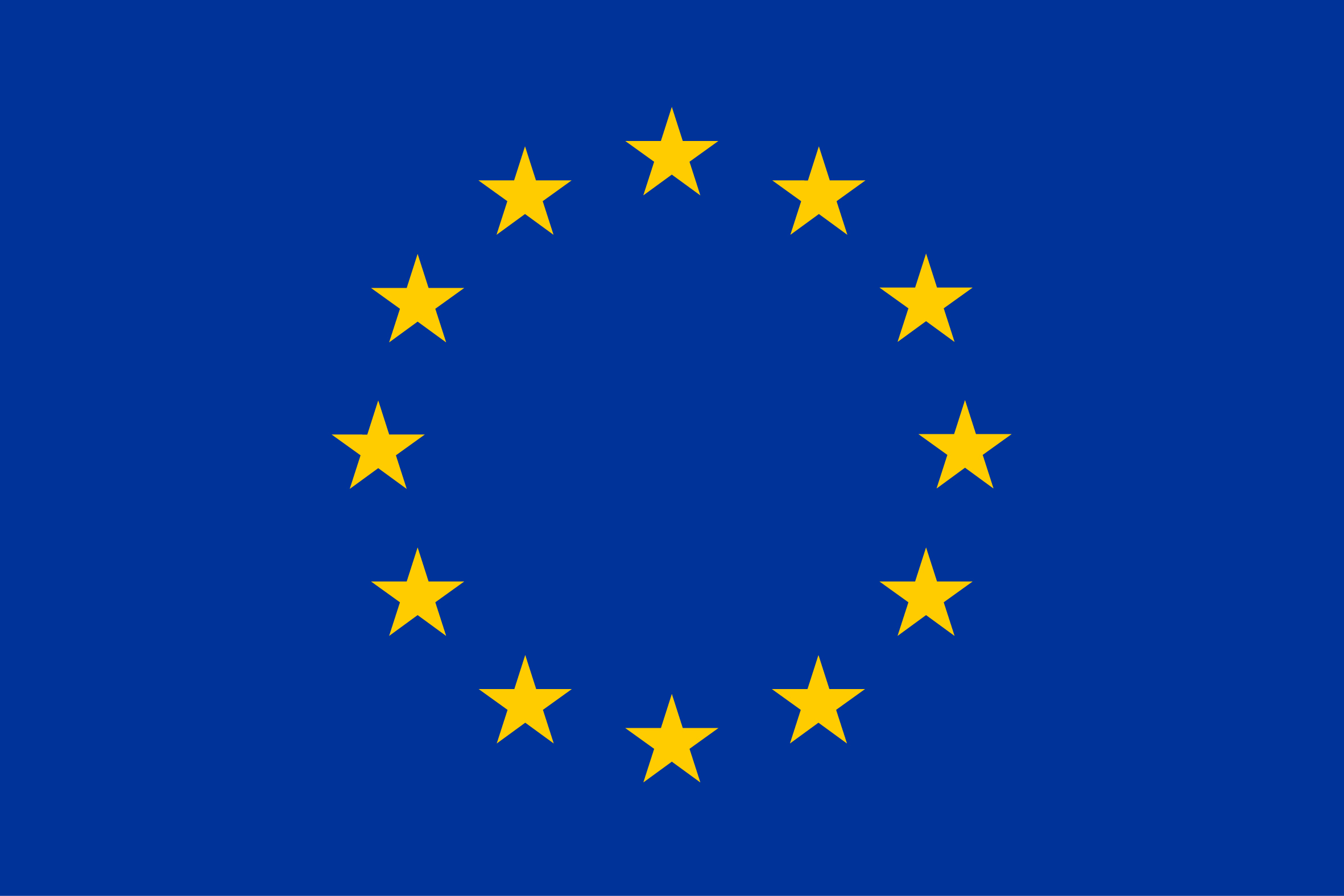 The European Agricultural Fund for Rural Development
Europe investing in rural areas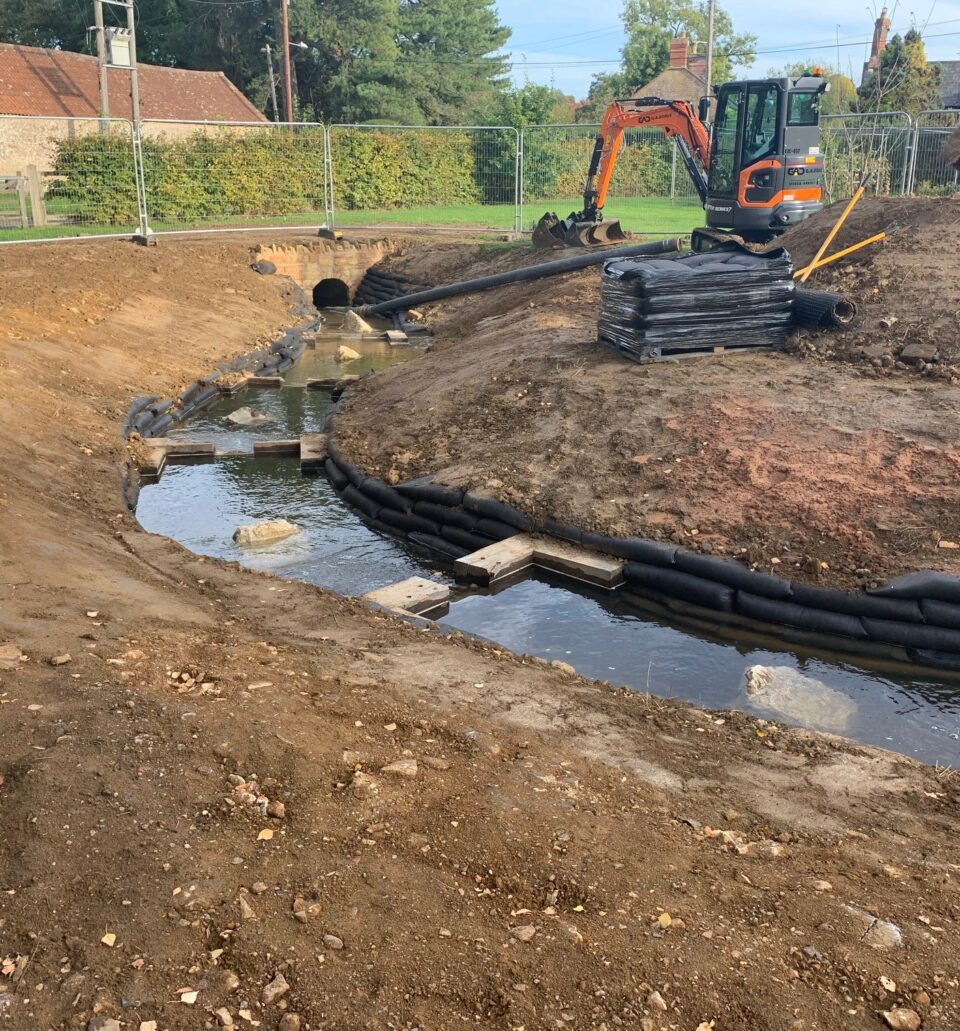 Project requirements
The problem
A section of the Merriott Stream has been identified as requiring improvements to the water quality of the stream, the environment for fish, insects, birds, and mammals, as well as improvements to the site and adjacent footpath for local residents.
The culverted part of the stream is acting as a barrier to fish, removing the culvert and creating a meandering channel will allow for fish passage and improved biodiversity.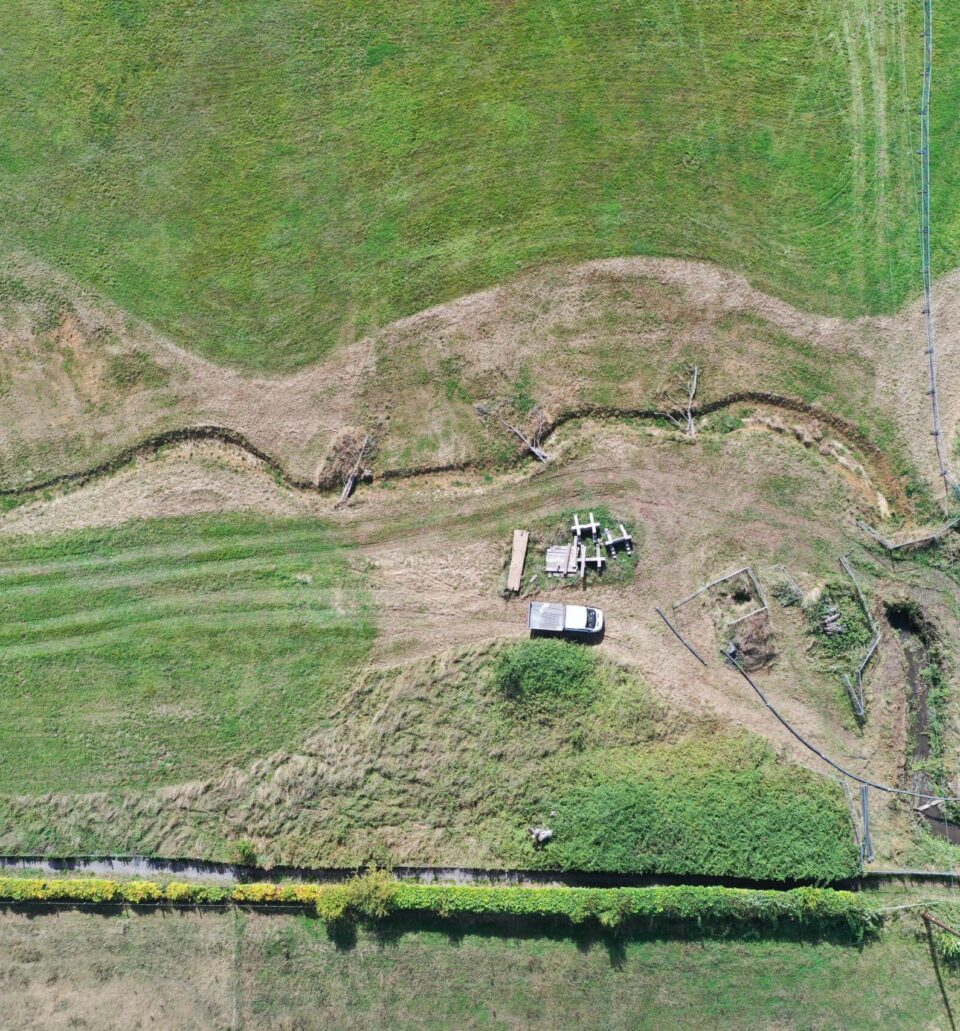 Our approach
The solution
FiveRivers works included:
Works area preparation including vegetation clearance​ and CAT scanning.
Excavation of the new meandering channel.
Blocking of the culvert.
Installation of a livestock drinking point.
Installation of a culverted crossing point for residential traffic access
Riffle installation and notch weirs ​to gently lower the stream bed allowing for fish passage.
Construction of a headwall.
Installation of a Flex MSE retaining wall joining the new channel to the stream.
Installation of large woody debris to slow the flow.
Installation of a new trash screen.
Excavation of backwaters to provide flood storage and wetland habitat.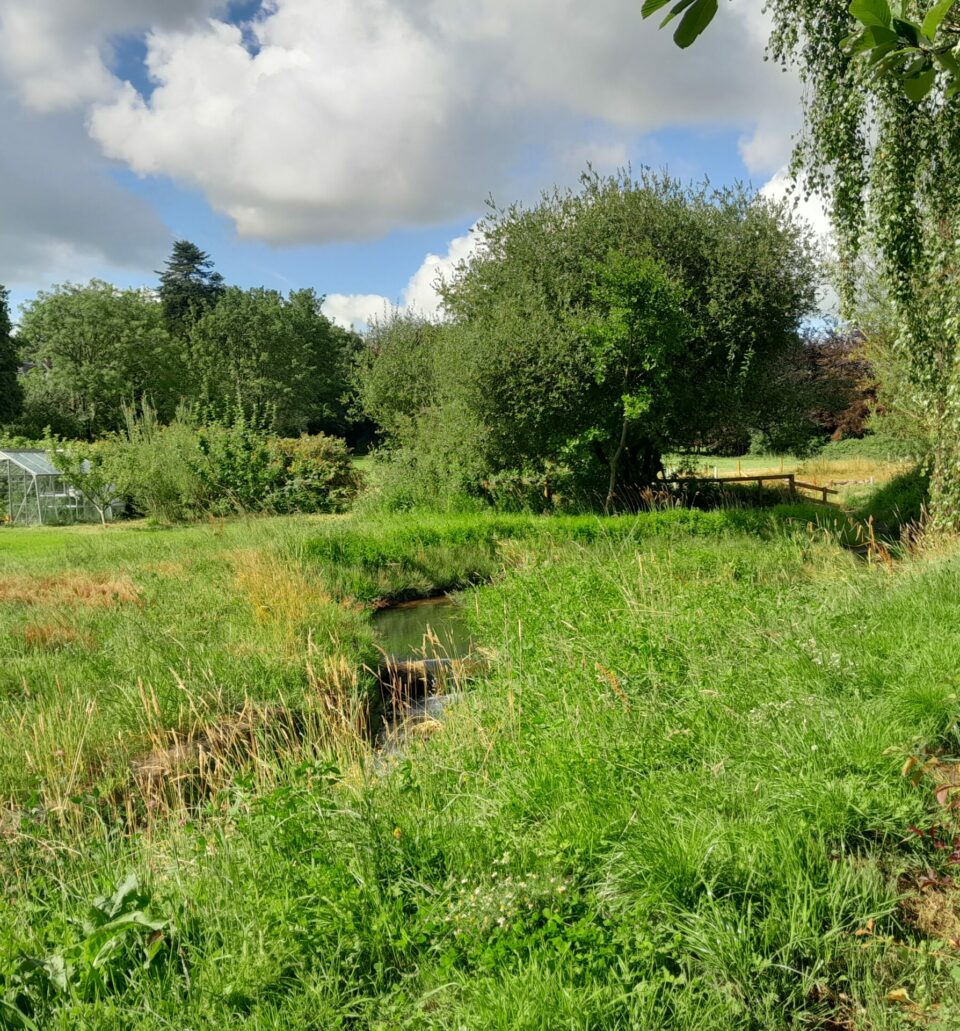 Project outcomes
The results
Working closely with the client and designers, works were successfully completed providing a habitat for wildlife, as well as providing benefits to the local community.
Our services
Services implemented.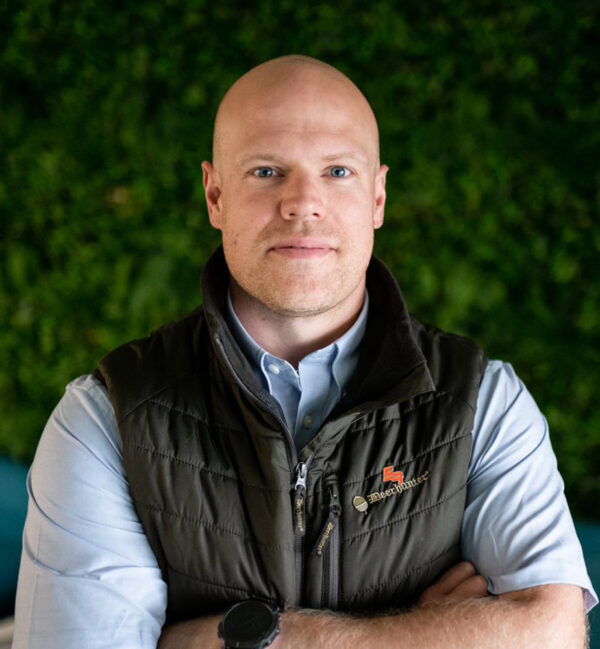 Contact us
Looking to talk to an expert?
Luke Roberts
Design & Construction General Manager
Get in touch by either phone or email to speak with Luke and discuss your needs.