FiveRivers were contracted by Wiltshire Wildlife Trust to deliver a multi-benefits River Restoration project including the reinstatement of a palaeochannel on the River Avon.
The project incorporated the lowering of the floodplain and the installation of a variety of wetland features. The overarching goal was to enhance the water quality of the River Avon and enhance habitats. Given a wide design brief, we tailored the works to achieve the best possible environmental improvements.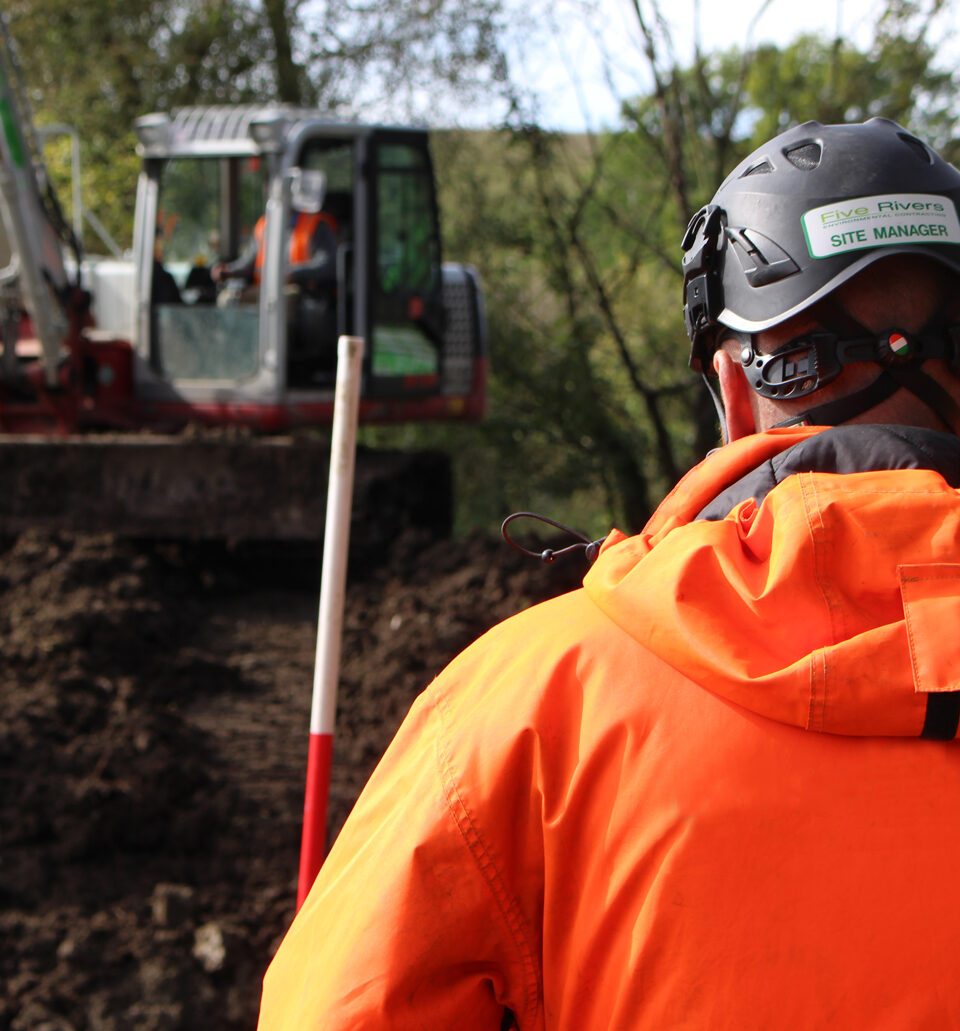 Project requirements
Tasks
Construction of a new river channel
Connection with existing channel
Creation of two new wetland features
Lowering of the floodplain for additional capacity
Importing gravels to the new river channel
Installation of large woody material in the channel
Reinstatement of turfs to promote colonisation and increase vegetation cover
Improvement of habitats for key species such as Water vole, Atlantic salmon, Brown Trout and Desmoulin's whorl snail.
Design variations to improve water quality
Use of site won materials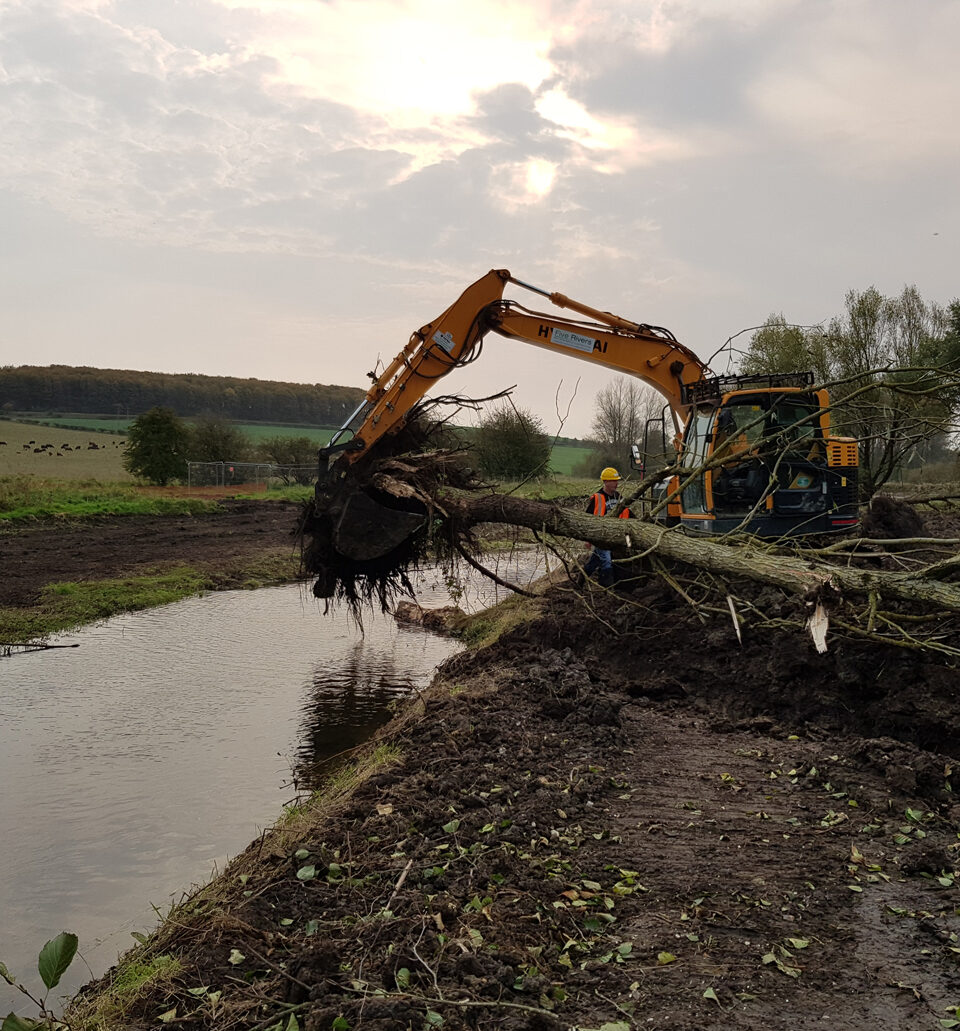 Our approach
Key remarks
Five Rivers were commissioned by the Wiltshire Wildlife Trust to carry out river restoration and habitat enhancement works on the River Avon.
The work was carried out on MOD land so permissions and daily communications were vital.
Multi skilled site team carried out a variety of works including water vole searches, excavations, tree works, pinning large woody material and installing imported gravels in a safe and efficient manner.
The restoration project sought to reinstate natural form and flow function by utilising site won materials such as gravels and timber.
Restoration works were undertaken in order to restore flow velocity, enhance channel dynamics, and thus in-channel plant communities, invertebrate numbers and fish habitat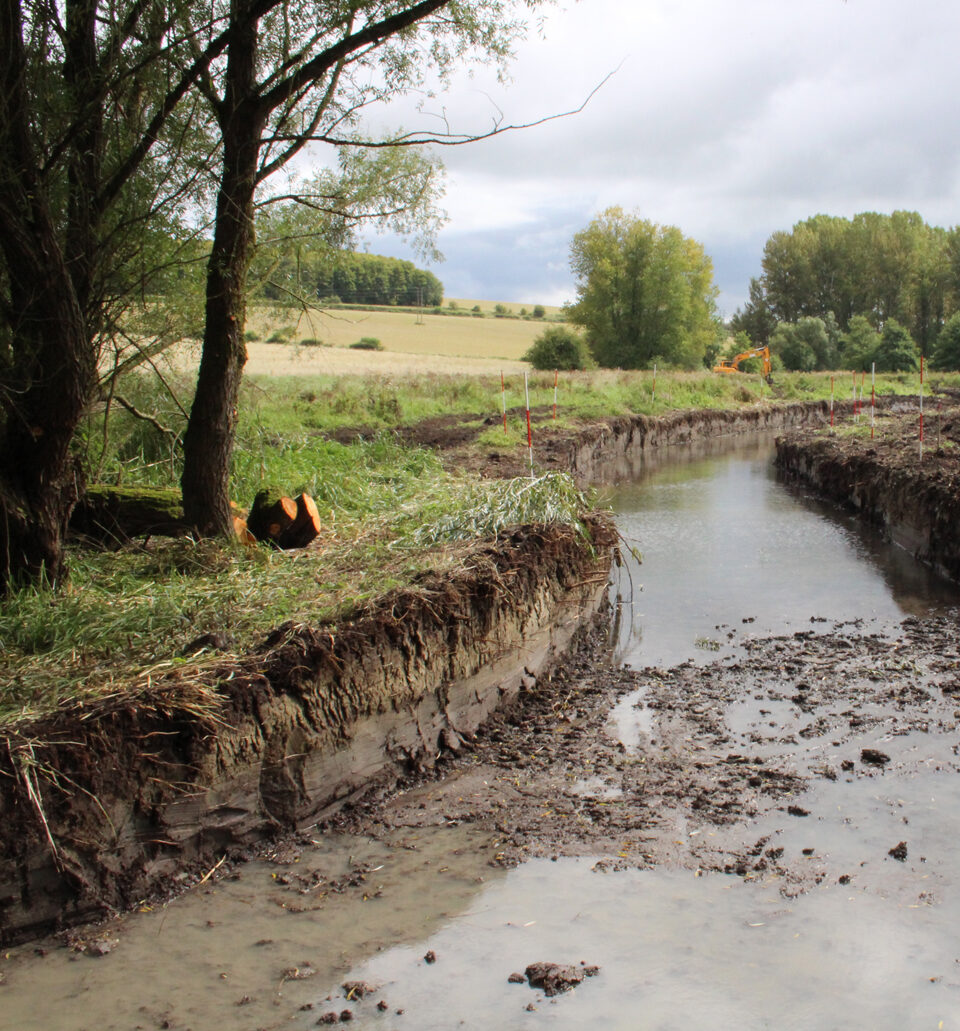 Project outcomes
Effects
Paleochannel reinstated
Improved water quality
Increased wetland habitats
Floodplain reconnected to the river
Increased variety of in-channel habitats
Our services
Services implemented.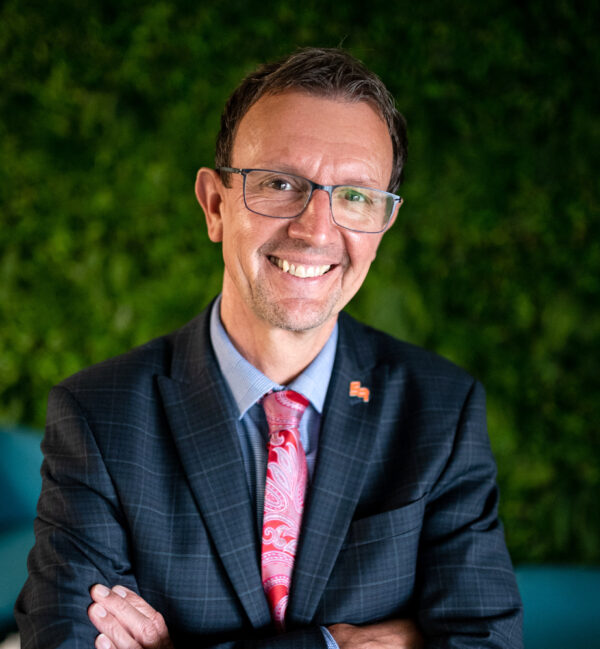 Contact us
Looking to talk to an expert?
Martin Whitfield
Managing Director
Get in touch by either phone or email to speak with Martin and discuss your needs.