We're specialists in the design and delivery of fish surveys to assess fish populations and communities in freshwater and estuarine habitats.
Here at FiveRivers, we're fish experts. Working with clients across the UK we plan and manage projects that require current fish population data to inform environmental assessments, water resources planning and strategy, Invasive Non-Native Species (INNS) management and wider environmental management.
We can work with you to ensure that fish survey design and data outputs are fit for purpose, providing a robust and cost-effective snapshot of a fish community. Our expertise in fish surveys ensures that data meets all industry best-practice and regulatory requirements. Our knowledgeable fish survey experts have a monitoring or survey solution for all habitat types and species – whether your project driver be baseline assessment, pollution investigation or regulatory compliance, our team are here to advise.
Our fish survey services, where applicable, comply with Water Framework Directive (WFD) methodology, guaranteeing reliability and comparability with Environment Agency data sets on fisheries communities. What's more, Five Rivers are a nationally-respected company known for our high-quality services and competitive prices. If you're in need of our services, you can rest assured you're in safe hands.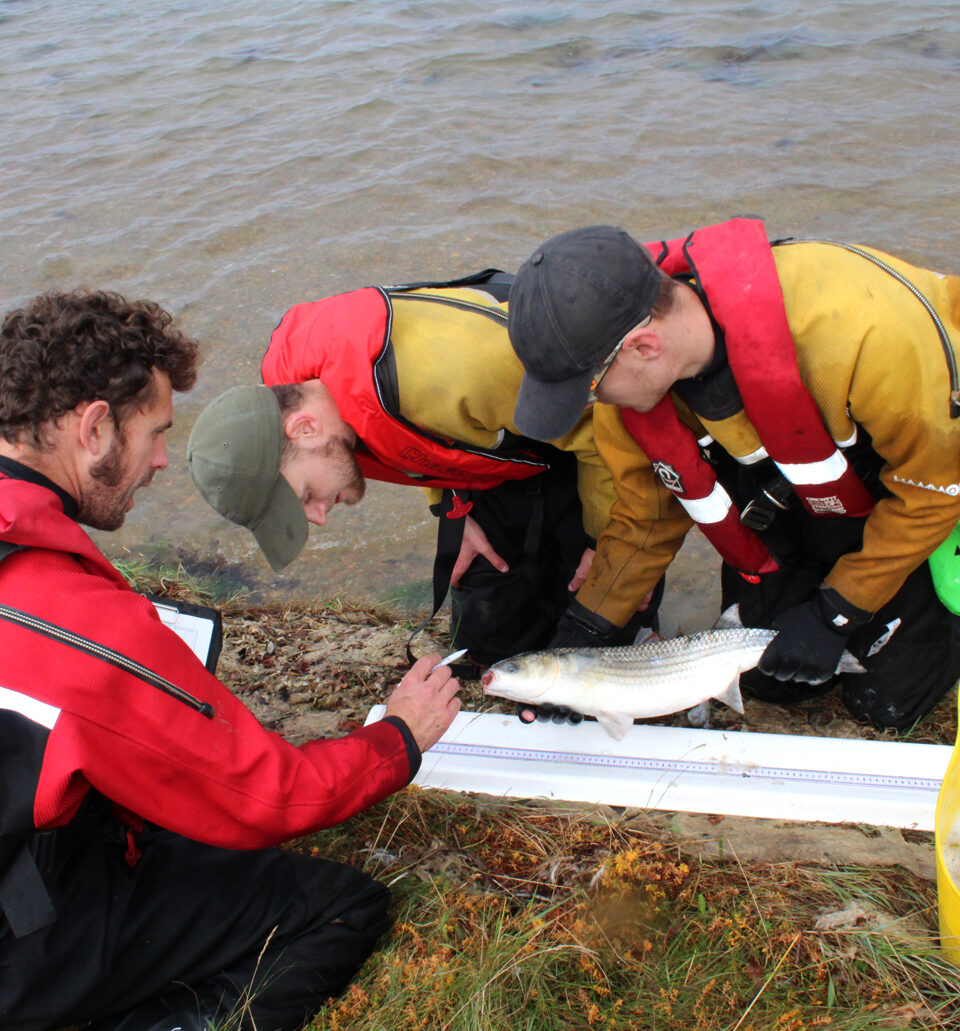 In depth
What is a fish survey?
Fish surveys enable us to safely monitor fish populations in rivers, lakes, and other bodies of water. Using appropriate methods and depending on requirements, we assess fish age, species, abundance and density to give a robust assessment of the fish population present. Once the fish survey is completed, the fish go back into the water unharmed, although they may be kept for longer if there is a requirement for a detailed laboratory health assessment.
It's essential that information is gathered ahead of any project which could potentially jeopardise the fishes' ecological status or cause harm to their environment, with approval from the Water Framework Directive (WFD) or an Environmental Impact Assessment (EIA) often being required.
Talk to an expert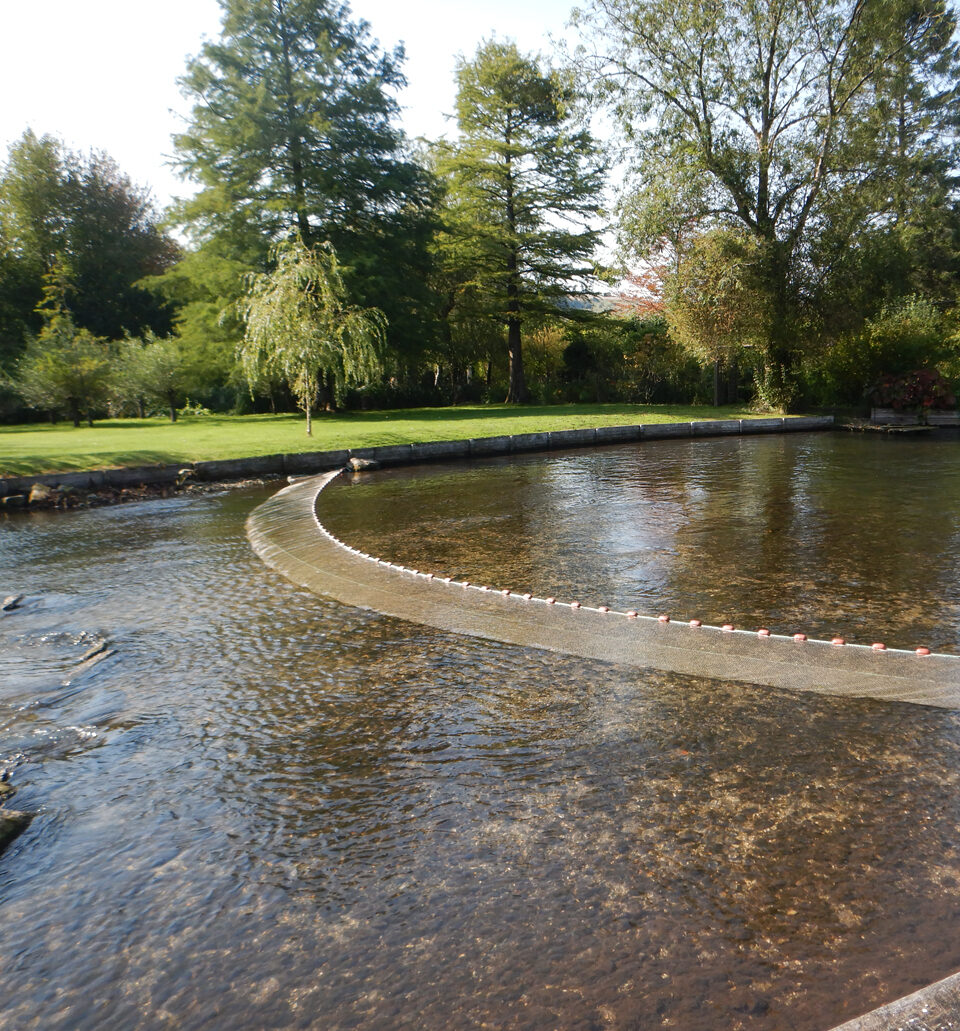 In depth
Fish survey techniques
There are various ways in which fish surveys can be carried out, each with their own applications and decided upon by our fish survey specialists in line with relevant industry standards and dependent of project object. In additional to seine netting, Redd counting and eDNA, our fish survey techniques include (but are not limited to) the following:
Electric fishing: a technique which utilises electricity (via a submerged anode and cathode) to stun fish for them to be safely caught and temporarily relocated. Electric fishing does not harm the fish, and they typically return to their natural state within minutes.
Fyke netting: the use of a cylindrical fish trap, mounted on rings and with 'wings' which guide fish towards the entrance. Nets typically rely on the fish to enter the net on their own accord, and are often used to capture bottom-dwelling species such as European eels.
Hydroacoustic surveys: where the measurement of sound is used to count fish. This fish survey technique is typically used in large bodies of water.
Talk to an expert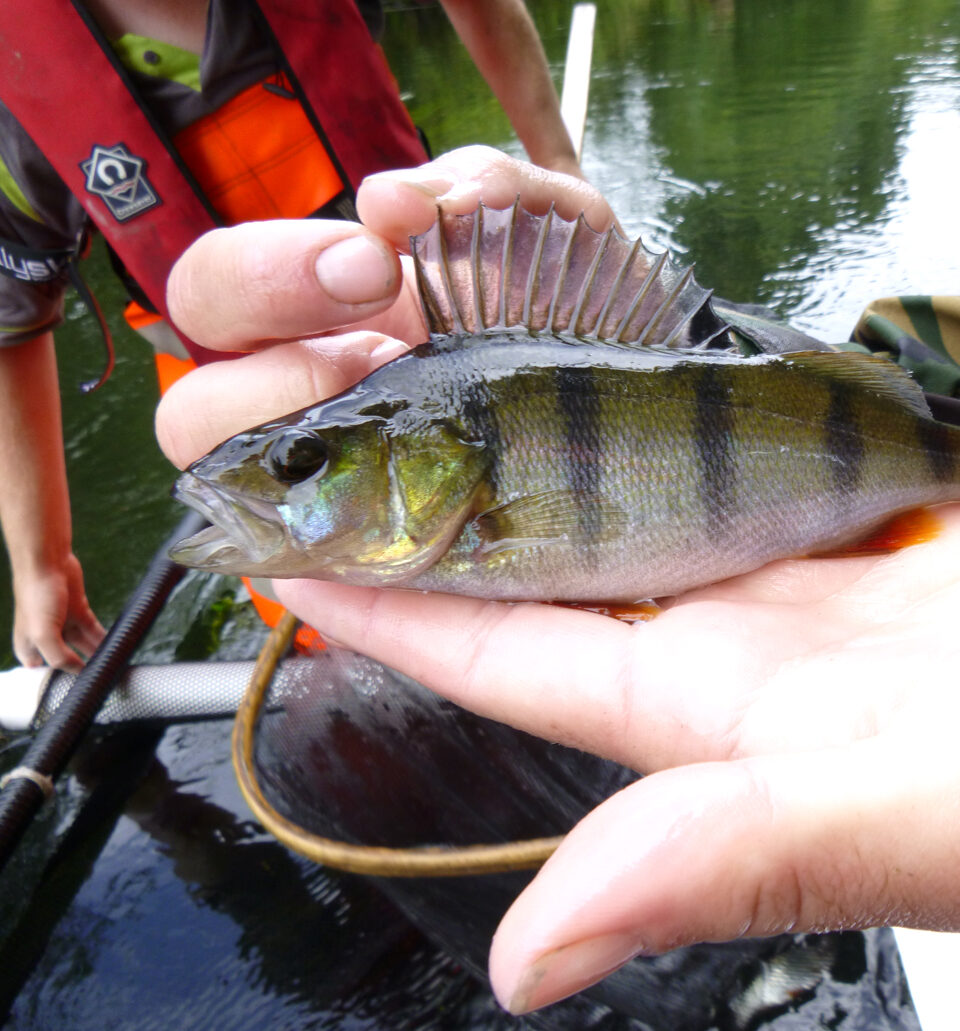 In depth
Why are fish surveys important?
Fish are excellent indicators of a waterbody's health: analysis of species and abundance gives an insight into the condition of our rivers, lakes and seas. Being one of the key metrics used by the regulators to measure WFD status, fish surveys are used to measure potential impacts of development schemes as well as highlight where improvement works will have most benefit.
Informed environmental management and protection requires current biological data to evaluate ecosystem health and identify the presence of species of conservation concern. This information allows our clients to make decisions that reduce impact to fish communities through their activities or identify specific mitigation to protect species and their habitats.
Talk to an expert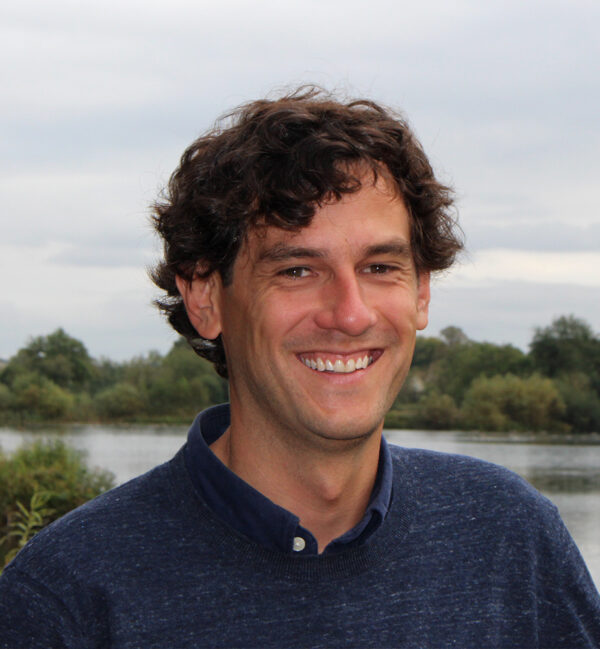 Contact us
Talk to an expert in
fish surveys.
Tom Grayling
Director of Monitoring and Natural Capital
Get in touch by either phone or email to speak with Tom and discuss your needs.