Adur & Worthing Councils appointed FiveRivers to remove silt and debris from the lake and the Teville stream.
The silt was utilised on site to create marginal habitats. In addition, the client wanted to significantly enhance the existing environment and ecology of the lake and its surroundings whilst providing a manageable solution for reducing the siltation and pollution of the lake and the watercourse.
FiveRivers designed and installed a bio-engineered solution, using existing materials to create water quality improving reedbeds. Site conditions were extremely challenging, however we worked with the client and completed the project on time and on budget.
Project requirements
Tasks
Drain the lake entirely to enable the excavation of 15500 m3 of silt from the lake bed.
Use the dredge material behind permanent Geo-textile revetments to further improve the marginal vegetation.
Clear the existing vegetation and sheds on the islands to replace it with native plants.
Install 3 floating islands for distinct species: ducks, terns and swans.
Create diverse habitats through the installation of shingle bars around the islands.
Remove the existing vegetation and silt from the Teville stream. Plus, install a marginal revetment backfilled with site won soil from bank regrading.
Translocate phragmites and marginal plant species throughout the site.
Construct a recycled plastic walkway
Produce an extensive reed bed to reduce contaminant levels entering the lake.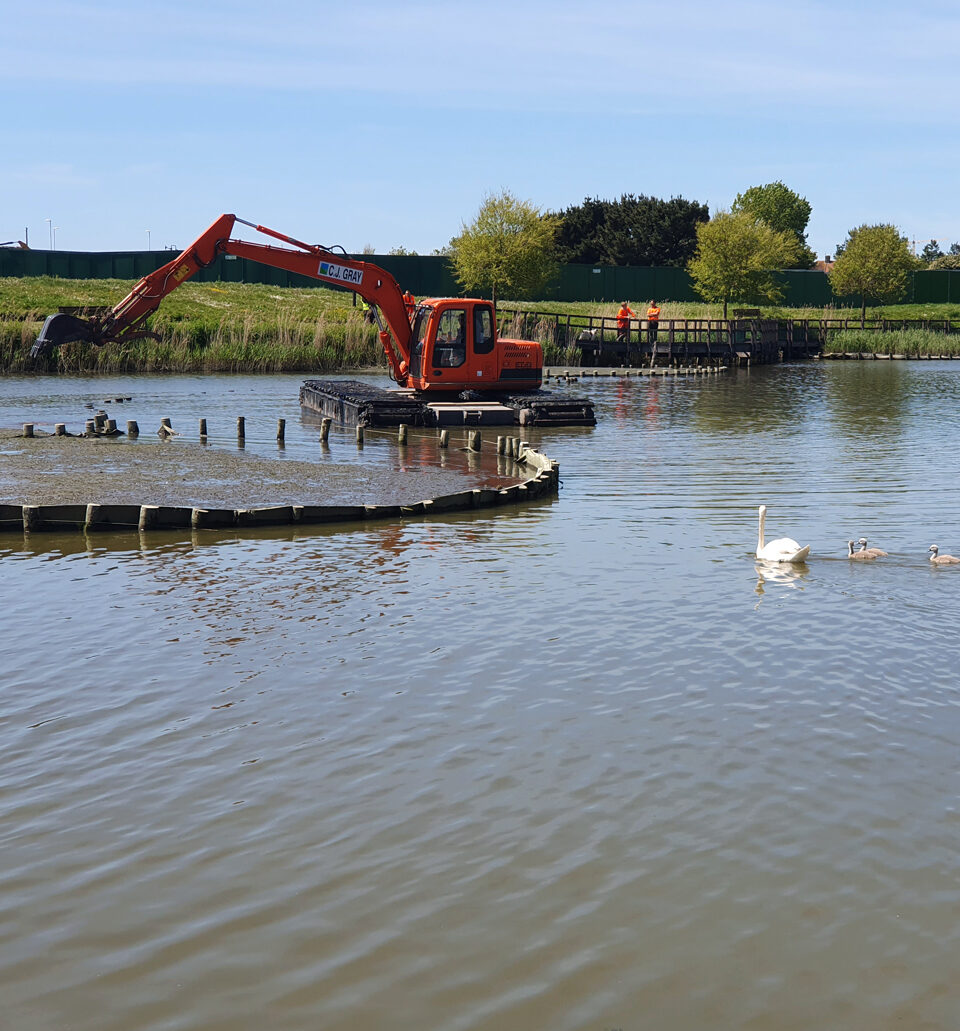 Our approach
Key remarks
All fish living in the lake were rescued and translocated to a nearby waterbody prior to the commencement of works.
A track matting was laid over railway lines using chock blocks to prevent contact with rails and any damage.
Designated plant routes within the lake were marked out using red and white marker poles.
The entire lake margins were Heras fenced off and secured from the general public to create a safe working site.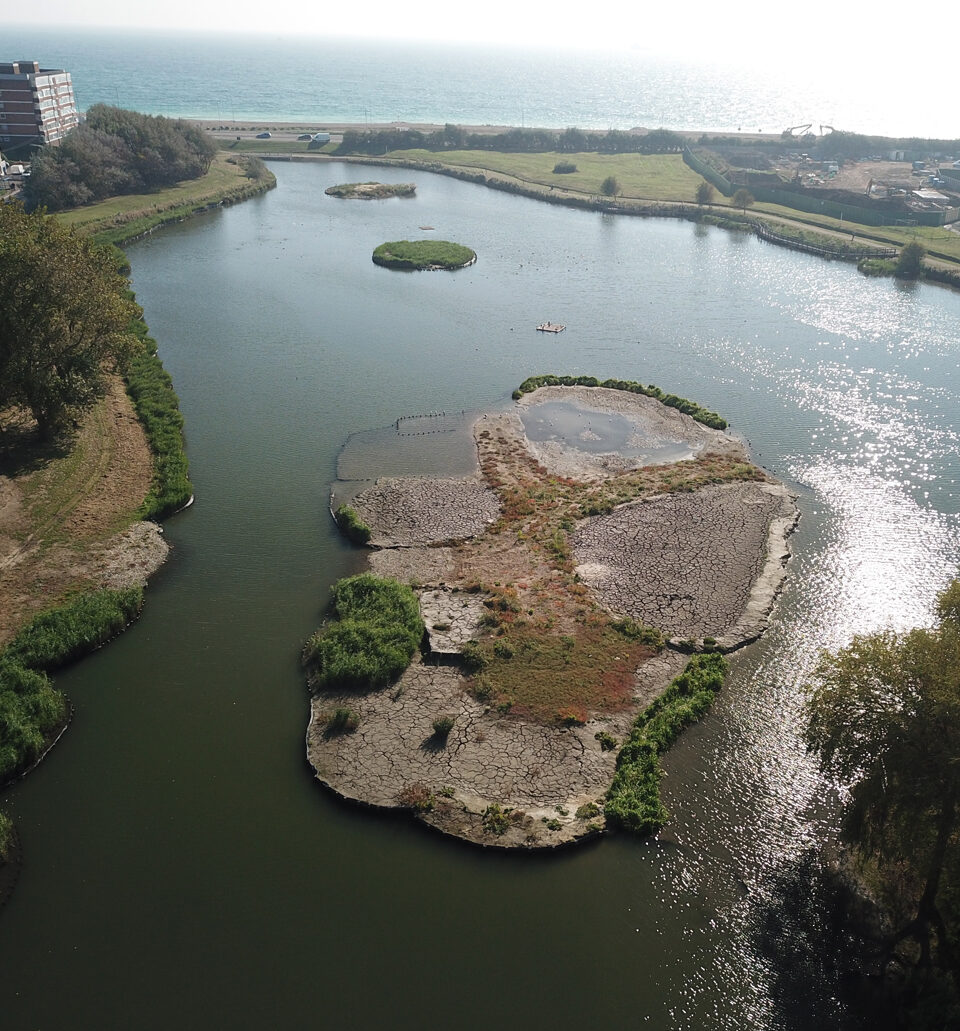 Project outcomes
Effects
The three islands provide breeding sites for marine bird species and waterfowls.
New habitats were created thanks to the planting of native species.
Connecting local dwellers with nature as they can now appreciate a walk through the reed bed.
The peripheral vegetation supports macro-invertebrates and fish populations.
Fishery conditions have been improved within the Teville stream.
Our services
Services implemented.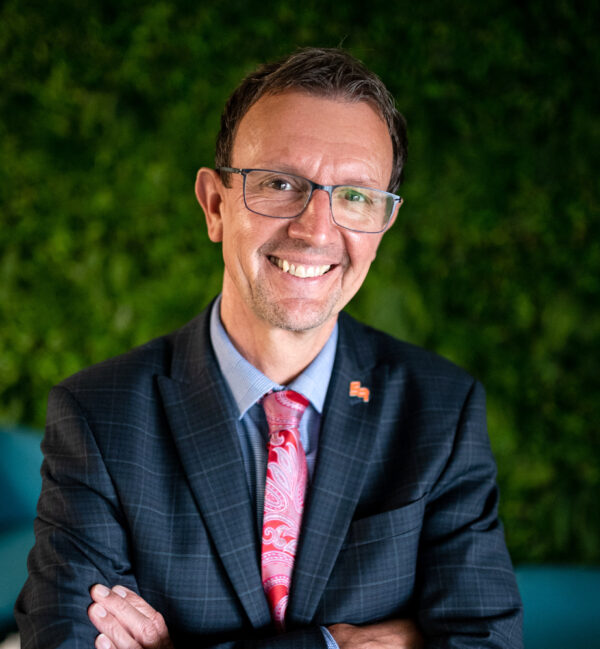 Contact us
Looking to talk to an expert?
Martin Whitfield
Managing Director
Get in touch by either phone or email to speak with Martin and discuss your needs.