FiveRivers experts were brought in when an area of unimproved mesotrophic grassland was at risk from quarry expansion works in Leicestershire.
We successfully translocated 8000m² of this important lowland wet grassland to a carefully re-created receptor site. Five Rivers used our extensive experience of turf translocation to ensure as much of this species-rich grassland was retained as possible. While on site we also carried out works to enhance and connect a river diversion, to increase in channel diversity.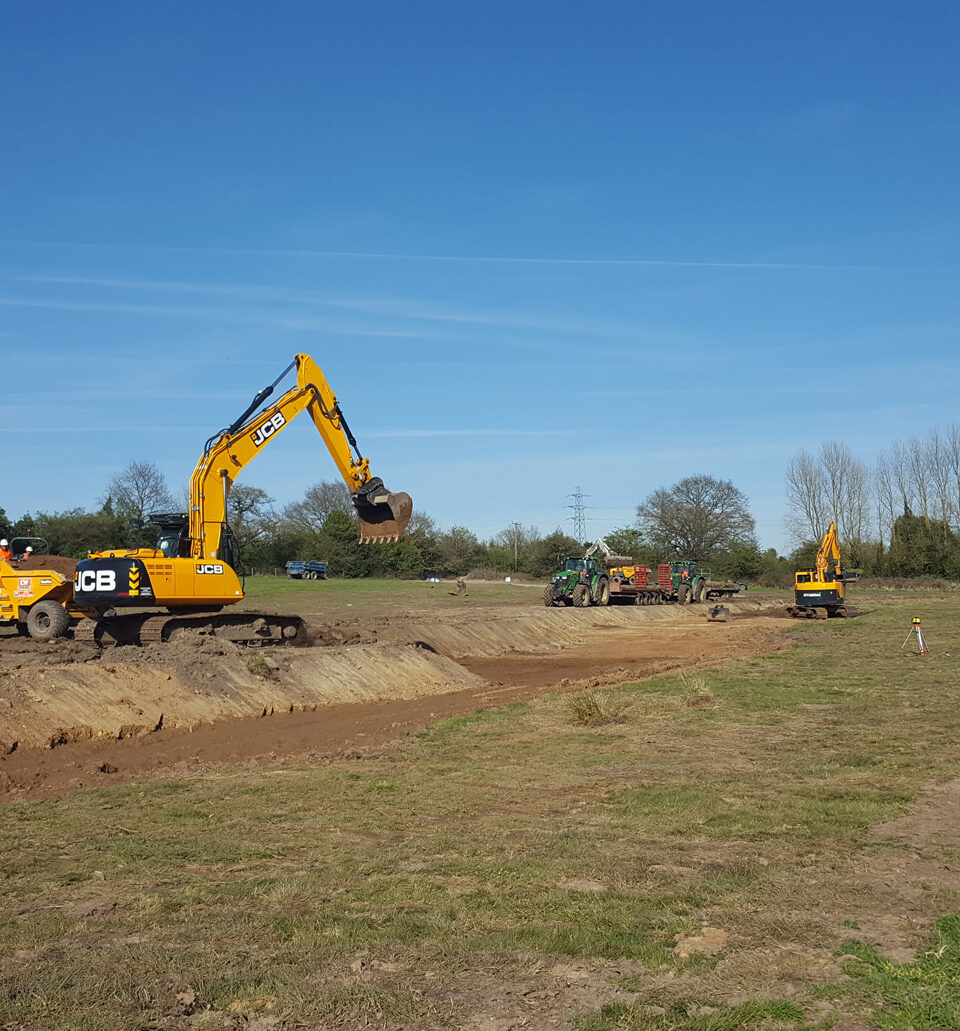 Project requirements
Tasks
Translocation of 8000m2 of lowland wet grassland to allow facilitate extension of quarry
Excavation of receptor to site to replicate conditions at donor site. Removal and stockpiling of 4000m3 of material.
Construction of 800m stone and bog mat haul road to facilitate movement of materials at this challenging site
Works to enhance and connect by-pass channel to the River Sence
Installation of control structure to allow seasonal flooding of grassland
Provision of a suitably qualified ecologist to supervise works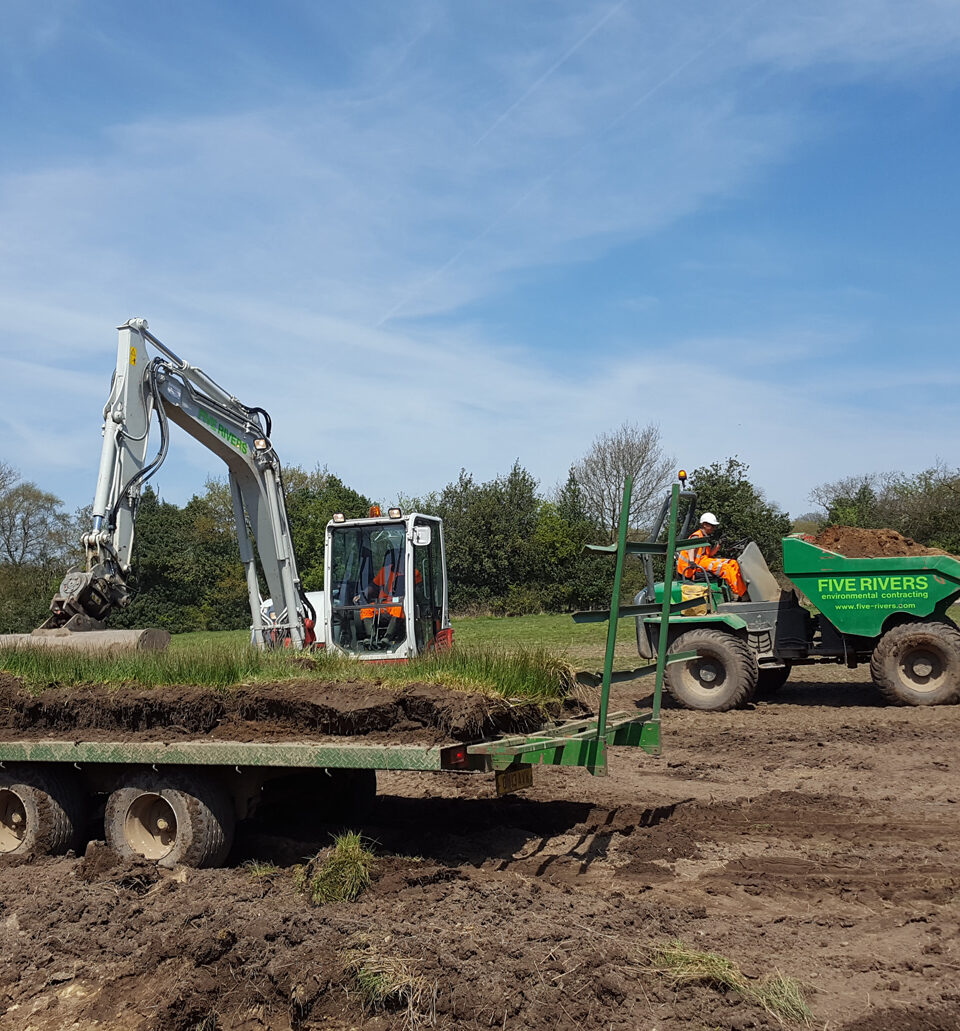 Our approach
Key remarks
All works completed ahead of schedule
Bespoke turf cutting forks used to ensure minimal loss of material
Our knowledge over rivers enabled us to add significant value to a previously dug river diversion channel.
To see more of our habitat translocation services click here or get in touch.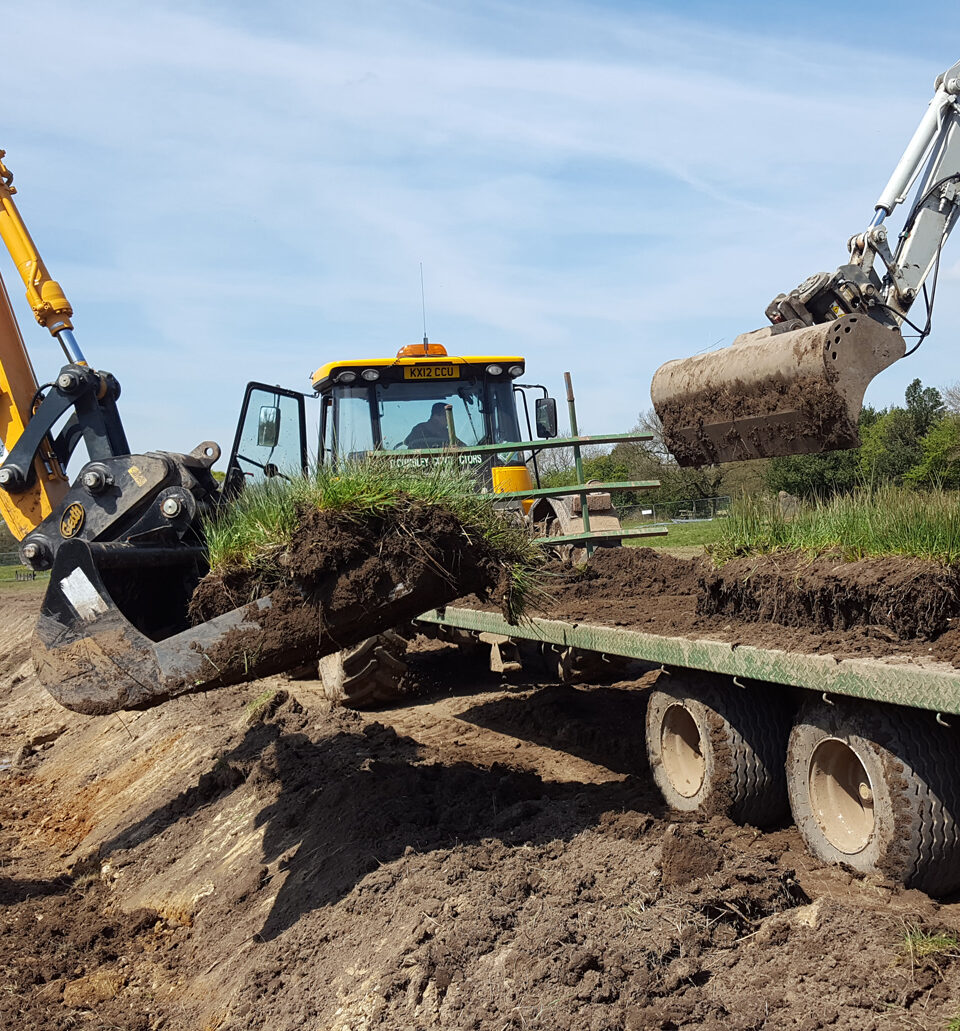 Project outcomes
Effects
8000m2 of unimproved mesotrophic grassland preserved
In stream habitat of River Sence greatly improved
Our services
Services implemented.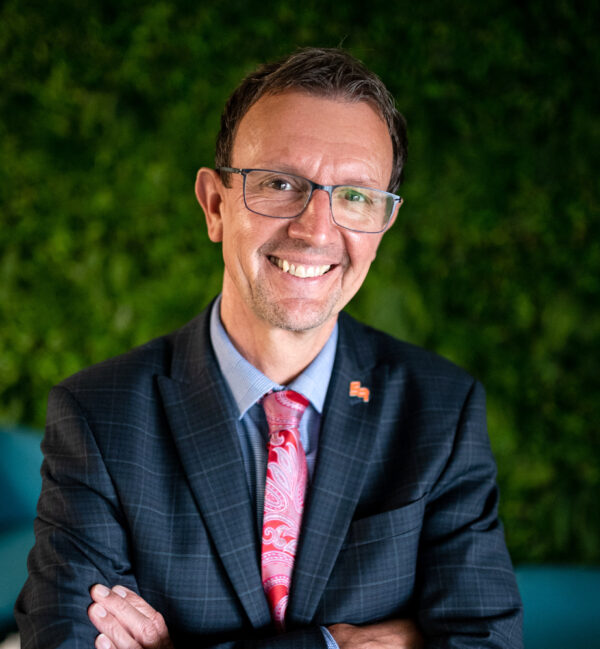 Contact us
Looking to talk to an expert?
Martin Whitfield
Managing Director
Get in touch by either phone or email to speak with Martin and discuss your needs.